Dieses Event ist beendet.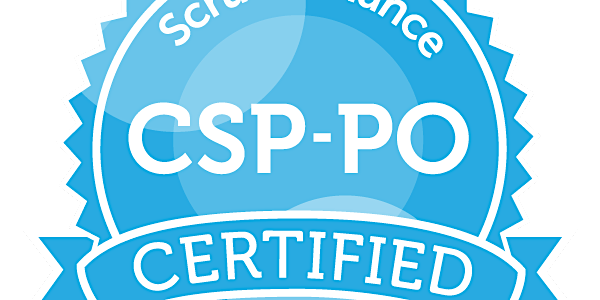 Certified Scrum Professional -ProductOwner | CSP-PO | en-de| 1:1 flexibel
Veranstaltungsort
Online-Event
Rückerstattungsrichtlinie
Take on a role model and leadership as PO in the scaled setting of your org! Intense learning and private or group mentoring with CTC&CEC
Zu diesem Event
Certified Scrum Professional - Product Owner (CSP-PO) on the coaching path
This coaching program leads you to the Scrum Alliance Certificate "Certified Scrum Professional - Product Owner" (CSP-PO) and is about deepening and mastering your development as an Agile Product Owner.
It is a multi-month program for your learning journey along the Scrum Alliance defined Learning Objectives for CSP-PO and is based around...
even more advanced learning assignments that you integrate into your daily work and apply directly at your job as a Product Owner
your deepened learning and reflection and documentation of your progress toward the learning objectives
1 pre-call to set up our collaboration
10 group or one-on-one online mentoring sessions facilitated by an experienced Scrum Alliance Certified Enterprise Coach (CEC) and Certified Team Coach (CTC): here we check and discuss the learning objective and the questions you have along your journey.
In addition to that...
you are encouraged to work on the learning objectives in self- organized peer learning groups
you are provided with various learning sources to use for your deepened and continuous learning
During your CSP-PO learning journey you will cover these topics:
Product Owner Champion
Implementing Purpose and Strategy
Advanced Interactions with Customers and Users
Complex Product Assumption Validation
Advanced Product Backlog Management
By finishing this program you will improve your ability to:
Act proactively as a role model for Product Owners in your organization and outside.
Be clear for yourself about your leadership role in the Product Owner community.
Drive the change of Product Ownership at all levels of your organization.
Drive the change towards Agility and Agile working in your organization.
Drive the change in culture and structure of your organization.
Mentoring Program
Specific dates will be set in alignment between coach and coachees.
Individual mentoring or group mentoring program available.
Contact here for dates or other information: contact-me@moccasoft.com
Coaching language is English or German. Material is in English.