Certified SAFe® PRODUCT OWNER / PRODUCT MANAGER (POPM)
Eventinformationen
Veranstaltungsort
Wolfsburg
Hafenstraße 1
38442 Wolfsburg
Germany
Develop the skillsets needed to guide the delivery of value in a Lean enterprise by becoming a SAFe® 5 Product Owner/Product Manager (POPM).
Zu diesem Event
SAFe® 5 Product Owner/Product Manager
During this two-day course, attendees gain an in-depth understanding of how to effectively perform their role in the Agile Release Train (ART) as it delivers value through Program Increments.
Attendees explore how to apply Lean thinking to decompose Epics into Features and Stories, refine Features and Stories, manage Program and Team backlogs, and to plan and execute Iterations and Program Increments. Attendees also discover how the Continuous Delivery Pipeline and DevOps culture contribute to the relentless improvement of the ART.
JOB ROLE DESCRIPTION
A Certified SAFe® Product Owner/Product Manager is a SAFe professional who works with customers and development organizations to identify and prioritize requirements.
KEY AREAS OF COMPETENCY
Apply Lean-Agile Mindset and SAFe Principles and practices
Identify customer needs
Write Epics, Capabilities, nFeatures, and Stories
Prioritize work to deliver value to the enterprise

COURSE INFORMATION
LEARNING GOALS
To perform the role of a SAFe® Product Owner/Product Manager, attendees should be able to:
Articulate the Product Owner and Product Manager role
Connect SAFe Lean-Agile principles and values to the PO/PM roles
Decompose Epics into Features and decompose Features into Stories
Refine Features into Stories
Manage Program and Team backlogs
Collaborate with Agile teams in estimating and forecasting work
Represent Customer needs in Program Increment Planning
Execute the Program Increment and deliver continuous value
WHAT ATTENDEES GET
The class registration includes:
Attendee workbook
Preparation and eligibility to take the SAFe® 5 Product Owner/Product Manager (POPM) exam
One-year membership to the SAFe Community Platform
Course certificate of completion
Attendees must attend both days of the course in order to qualify for the exam.
TOPICS CONVERED
Becoming a Product Owner/Product Manager in the SAFe® enterprise
Preparing for PI Planning
Leading PI Planning
Executing Iterations
Executing the PI
Becoming a Certified SAFe Product Owner/Product Manager
EXAM DETAILS
Completion of this course gives you access to the exam and all related study materials as part of your Learning Plan in the SAFe® Community Platform.
Certified SAFe® Product Owner/Product Manager PDF certificate
Certified SAFe® Product Owner/Product Manager digital badge to promote your accomplishment online.
INSTRUCTOR
The class is given by Frank Schultheiss (LinkedIn), Certified SAFe® Program Consultant (SPC) and graduate of the Kanban Coaching Professional Masterclass at the Kanban University with David Anderson. Frank has over 16 years experience in agile development in different roles from team level to large SAFe® programs in different industries and countries.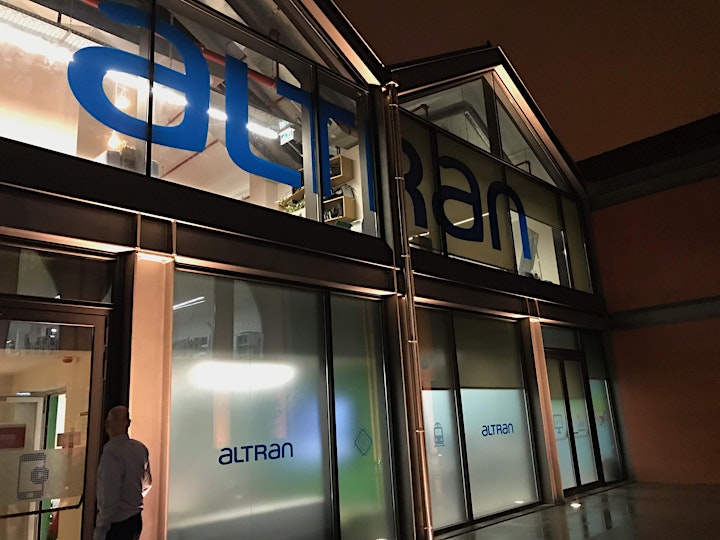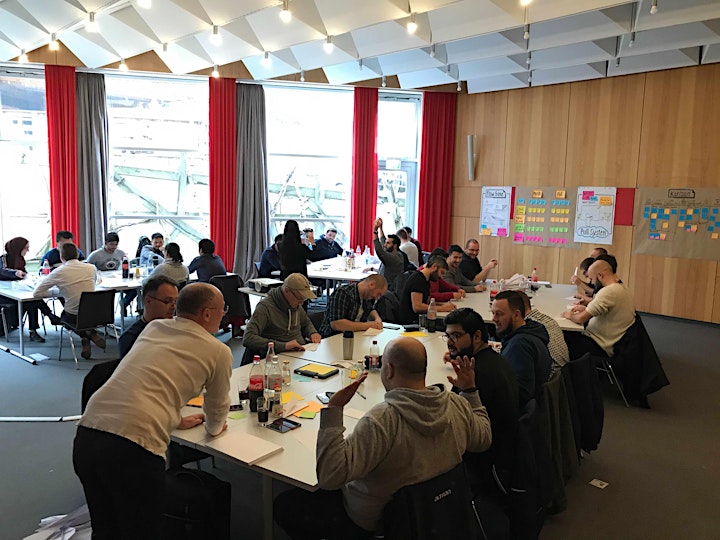 Datum und Uhrzeit
Veranstaltungsort
Wolfsburg
Hafenstraße 1
38442 Wolfsburg
Germany