Sales Have Ended
Registrations are closed
The ticket sale for this test ride has ended. Our Test Center @X-Bowl Arena is open Thursday- Sunday 10-17. You can register @Eventbrite for another day! If you would like to get notified when CAKE visits your area please register on our website and you'll hear from us: www.ridecake.com/testride/
Sales Have Ended
Registrations are closed
The ticket sale for this test ride has ended. Our Test Center @X-Bowl Arena is open Thursday- Sunday 10-17. You can register @Eventbrite for another day! If you would like to get notified when CAKE visits your area please register on our website and you'll hear from us: www.ridecake.com/testride/
About this Event
At this CAKE Test Ride Event @X-Bowl in Austria you will be able to test the KalkOR model. Due to these special times please bring your own safety equipment .
You'll be charged 10€ by the X-Bowl for insurance reasons to be able to use the course. The test of our Kalk OR bikes is for free.
In case you have any specific questions in advance please e-mail us: patrick@ridecake.com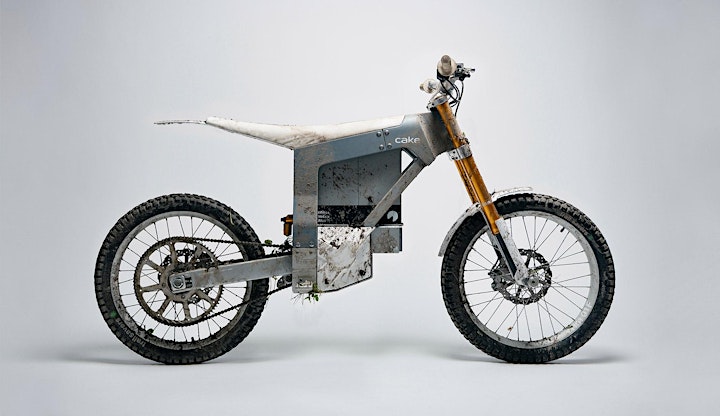 Thanks to the progressive span of an electric motor, no gears are needed. Throttling and braking is all there is to it. That together with the lightness, the absence of noise and the fact that one can preset the level of bike performance, invites everyone, regardless of previous experience, to enjoy the ride.
The Kalk OR is engineered to promote performance, trail/enduro and free riding in the back country, leaving nothing to chance. The kinematics, size and geometry together with precision construction and careful use of materials, make for an agile, light, torquey and exciting experience.
For all specifications of the Kalk OR an our other models please read more on: ridecake.com