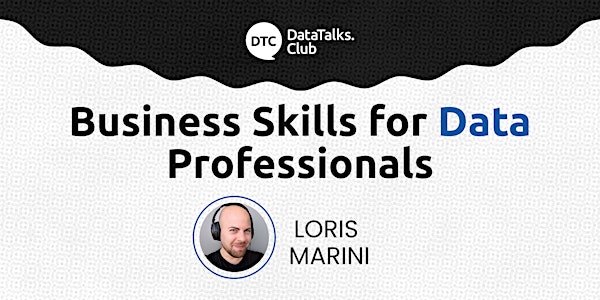 Business Skills for Data Professionals
How to use your talent to create measurable business outcomes - Loris Marini
About this event
Outline:
Data that makes sense - context, semantics and meaning
Build better models by building relationships and earning trust
Increase your business literacy and get a sit at the strategy table
A methodology to identify and prioritise data use cases
About the speaker:
Loris Marini is the CEO and founder of Discovering Data and he is on a mission to build a bridge between business leaders and data leaders. Loris hosts the Discovering Data podcast - a show for business leaders and for data professionals that want to turn data into outcomes. Discover the mindset, skills, and strategies of the most successful leaders in the world and learn how to maximize the impact of your work.
DataTalks.Club is the place to talk about data. Join our slack community!