Business Model You/Teams Community Reunion and Applications-Sharing Confere...
Description
Business Model You and Business Models for Teams
Community Reunion and Applications Sharing Conference
- Featuring new use cases in healthcare, finance, education, and more -
Talk directly with practitioners who have successfully used personal and team modeling methods for engagements in sectors such as healthcare, finance, education, insurance, and more.
Let experts teach you how to brand, sell, and deliver your own services. You will receive written guidelines for each application featured in the poster session. You can then immediately adapt these guidelines for use with your own colleagues or clients.
Gain keen practical insight into three modeling trends that have emerged over the past decade. For example, discover how service models (as opposed to business models) can make a crucial difference to clients in the healthcare, government, education, and nonprofit sectors.
For example, are you a career coach or counselor focused on individual clients? Learn to expand your service portfolio to teams and organizations. Or are you an organizational consultant looking to transition into executive coaching? Get started by mastering the Three Career Questions technique.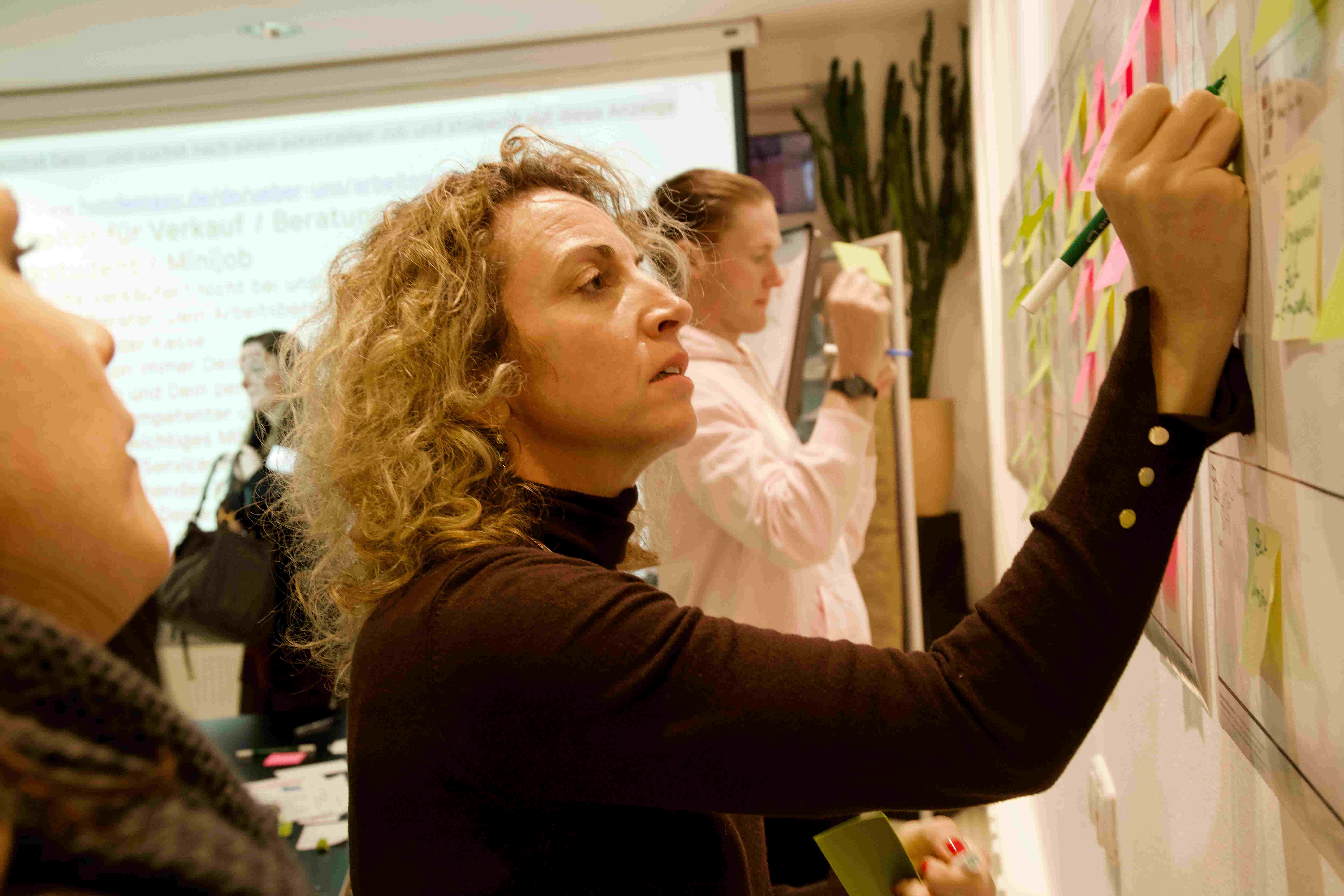 Best of all, enjoy the fellowship and camaraderie of friends and experts from our global community of 30,000 business and service modeling practitioners and enthusiasts.
Each attendee will receive a comprehensive conference proceedings document with written overviews describing each of the poster session applications, with photos and graphics (see the sample proceedings document). And of course, throughout the day all participants will have multiple opportunities to consult face-to-face with the practitioners who have successfully used each application. The conference proceedings document will also include overviews of key points from the general and parallel sessions.
Here is a program overview. While action-packed, it leaves plenty of time for mingling with colleagues - including an after-hours party on the top floor of Level 11 (within the venue), featuring an unforgettable view of Amsterdam!

General Session 09:30 - 12:45
Welcome!
Mercedes Hoss, Business Model You, LLC
Three trends in business modeling
Tim Clark, Business Model You, LLC
Selling and Delivering Services Using Team Models: A Practicum with Case Studies
Bruce Hazen, Business Models for Teams, LLC
1. How to Sell and Prepare for an Engagement

Preparation and Research for an engagement

Practicum: Target Your Engagement Pitch, focusing on Channels, Customer, Who You Are, Roles / Relationships




Case Study: Research Hospital with 3,000 nurses

Differences between personal and team service models

Practicum: Describe how you plan to sell and prepare for an engagement with a current or potential customer
2. How to Deliver the Engagement
Case Study: Leader Engagement / New CEO and Earnings Decline in the Financial Services Sector

Linking Competencies to Context Produces Collaboration (when people understand how the organization works and where they fit in, they are able to work well with colleagues).

What was needed in addition to business modeling: m

anagers' responsibility in a post-authoritarian culture

Practicum: Outline steps in the engagement you described in 1) above
3. Keys to Successful Engagements
Strong competency in organizational development, training, human resources, management consulting, or coaching.

Trust based on a track record

Next steps practicum: "The customer needs it" is not enough.

Describe customer strengths and weaknesses that could determine the success of your engagement




- Lunch 12:45 to 14:00 -
Parallel workshops 14:00 - 15:30
Luigi Centenaro: Define Your Team Brand Now, Right Here in Amsterdam!
Bruce Hazen: Practicum in Using M odeling with the Three Career Questions Method to Improve Employee Engagement / Development
Mercedes Hoss: Combining Business Modeling with Lego ® Serious Play®
Randi Millard: Reinventing Work Education for Junior High and High School Students
Poster session / socializing 3:30 p.m. - 4:30 p.m.
Meet and consult with poster session presenters and other colleagues in the Sky View room overlooking Amsterdam.
Closing Remarks 4:40 p.m. - 4:45 p.m.
Social Hour | Photo session 4:45 p.m. - 7:30 p.m.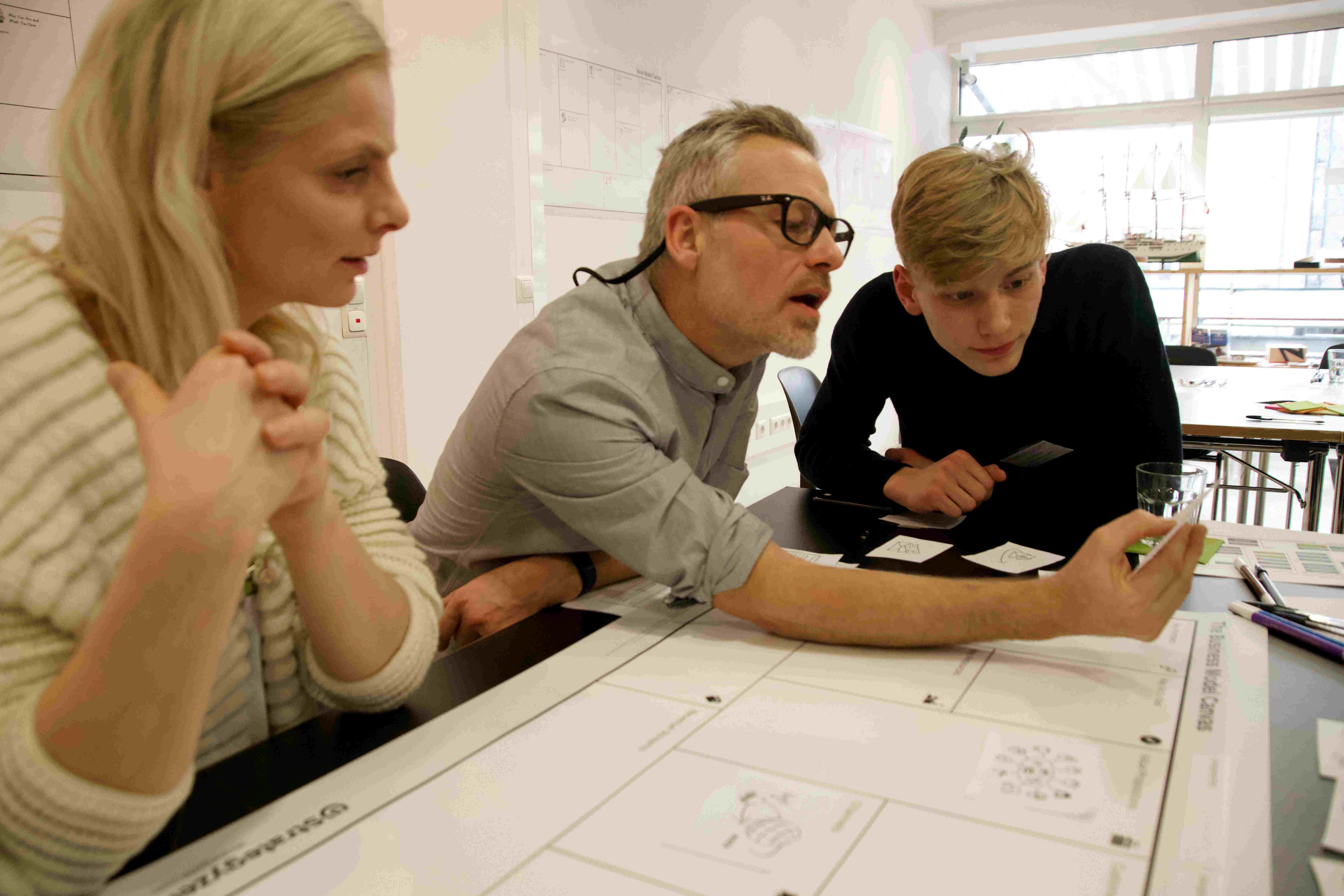 Mix and mingle in the Sky View room with a spectacular view of Amsterdam!
Join us in Amsterdam to celebrate a decade of learning and successes, and to greet old acquaintances and make new friends! NOTE: There will be a Certified Practitioner Training at Level 11 on the Thursday and Friday before the conference, November 12-13. See the registration page for details. For more information on Business Model You® Certified Practitioner training, read this overview or watch a video.

NOTE: Program is subject to change without notice. Please contact organizer Mercedes Hoss (Mercedes at BusinessModelYou.com) with questions.
Cancellation terms: If you cancel up to six weeks before the event, 50% of your workshop fee will be refunded. After that date we cannot refund fees for any reason, but at any time you may designate someone else to attend the workshop in your place.
Tickets prices will be refunded 100% if the workshop is canceled at the organizer's discretion. The organizer cannot be held responsible for travel reservation losses or inconvenience resulting from cancellations.