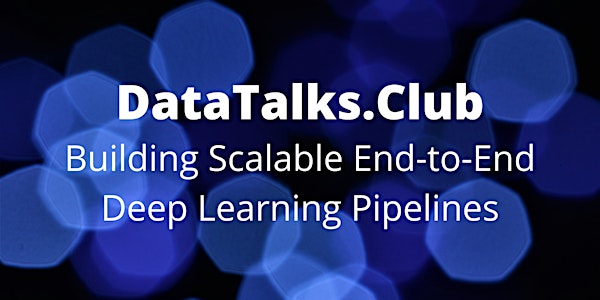 Building Scalable End-to-End Deep Learning Pipelines in the Cloud
Using services from AWS for organizing deep learning workflows - Rustem Feyzkhanov
About this event
One of the main issues with ML and DL deployment is finding the right way to train and operationalize the model within the company. Serverless approach for deep learning provides simple, scalable, affordable yet reliable architecture. The challenge of this approach is to keep in mind certain limitations in CPU, GPU and RAM, and organize training and inference of your model.
My presentation will show how to utilize services like Amazon SageMaker, AWS Batch, AWS Fargate, AWS Lambda and AWS Step Functions to organize deep learning workflows.
About the speaker:
Rustem is a AWS Machine Learning hero. He's passionate about the use of cloud infrastructure for AI/ML applications. He has experience with architecting and deploying deep learning training and inference pipelines.
More about Rustem: https://www.ryfeus.io/
DataTalks.Club is the place to talk about data. Join our slack community!