Description
Explore the trail
Sometimes it's hard to find a way through all the new technologies, norms, standards, TLAs, FLAs and numbers. But don't worry, we're here to help. Visit the Broadcast Innovation Day at the Broadcast Solutions headquarters and blaze the trail with us. Your trail starts at November 28, 10.00 AM, Broadcast Solutions headquarters, Bingen am Rhein, Germany.
No compass, field glass, walking shoes, drinking bottle or lunchbox needed – We have you covered.
With the slogan "explore the trails" a full day of networking and know-how will give visitors the chance to explore new standards, technology and specialists insights in today's broadcast and media technology and future developments.

Experience System Integration and Products - Live
Almost a tradition, the Broadcast Innovation Day will incorporate an exhibition space with 30 plus major brands presenting their products and solutions. Visitors will have the rare opportunity to see more than a dozen OB vehicles in production. They will get a peek behind the curtain looking over the shoulders of Broadcast Solution's technicians and engineers working live on the OB vehicles in the halls.

Know-how for the Industry
A further pinnacle of the event will be panel discussions and talks covering the pressing questions of today's business. Topics to discuss are the pros and cons of standardizations, such as SMPTE 2110 or use cases of remote productions in live TV-production. Will the software triumph move on and will it replace all hardware, even in live TV-production? International specialists, manufacturers and broadcasters will join the stage to share their views on these topics.

With fireside talks, Broadcast Solutions technology specialists will enlighten on specific subjects such as virtual studios, broadcast control solutions or wireless Mesh networks for live broadcasting.
Panel Discussions
13.00 - TalkStop2110

Jan Eveleens, Director Business Development Video Solutions, Riedel
Joachim Kuhnen, Strategic Solution Manager EMEA, Imagine Communications
Zoltan Matula, Regional Sales Manager Central Europe, Newtek
Phil Myers, Chief Technology Officer, Chair of the Advisory Board, Lawo
Claus Pfeifer, Head of Connected Content Acquisition – Media Solutions, Sony


14.30 - Are there use cases for Remote Production?

Larissa Görner, Director Advanced Live Solutions, Grass Valley
Svein H. Haugen, VP Business Partner Sales, Nevion
Geert Thoelen, Transition Manager, NEP Belgium
Carsten Higler, Hauptabteilungsleiter SWR, SWR Germany


16.00 - Hardware is dead!

Kuban Altan, Head of Research and Development, Zero Density
Pierre Mestrez, VP Pre-Sales and Channel Partners, Simplylive
Marcel Koutstaal, Vice-President & General Manager Cameras, Grass Valley
Laurent Petit, Vice President Products, EVS
Subject to change!
Fireside Talks
Virtual Studios
Our experts show the latest innovations and use cases in virtual and augmented reality applications.
hi – human interface
hi is the first intuitive control software for broadcast and media environments.
Broadcast IP-Principles
The move towards IP is still a hot topic in the broadcast business. We show you the benefits and possible obstacles.
Audio/AES67/Dante
Several standards for networked audio are available.
Is there one that is best? Or is it possible to use a mixture?
A detailed schedule will follow soon.

More information on coming and previous Broadcast Innovation Days can be found on the Broadcast Innovation Days website.

EXHIBITION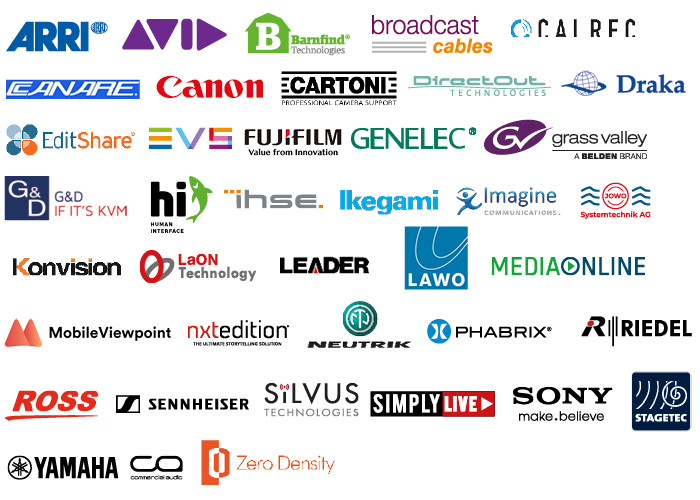 Media Partners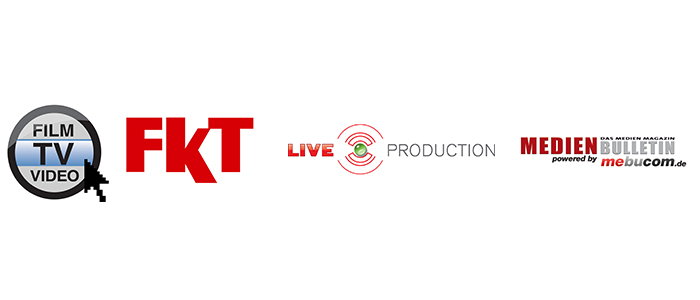 Organiser of Broadcast Innovation Day 2019 Bingen
Broadcast Solutions is one of Europe's biggest system integrators and consists of a group of companies acting worldwide. Started in Germany more than 15 years ago, Broadcast Solutions stands for innovation and engineering "Made in Germany". With subsidiaries in Europe, Asia and the Middle East the group plans, implements and realises projects and offers its services in all broadcast and content related areas – globally.
Product Development
hi – human interface
Product Sales
Master Distributor of Selected Products
Reseller of Broadcast Technology
Fixed Production Facilities
Radio Studios
TV Studios
MCRs
 Playouts
Remote Production
Transmission
Arena Infrastructure
Governmental Communication
Mesh Network Systems
Tactical Kits
Surveillance Vehicles
Special Police Vehicles
Mobile Production
Flightcase Production Units
OB-Vans
DSNGs
Production Services
Robycam Rentals
Video Assistant Referee Service
Customer Care
Support and Maintenance
Service-Level Agreements
Engineering Services
With more than 150 employees worldwide and working as a hardware-manufacturer independent system integrator Broadcast Solutions offers its customers tailor-made solutions – from idea to implementation and beyond. You will find more information about our company and our products at www.broadcast-solutions.de  / www.hi-app.de.