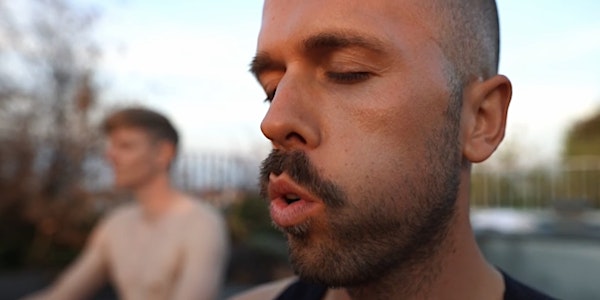 Mehrere Termine
Breathwork Journey I Rooftop Garden Mitte
Dive into a Conscious Breathwork to enter new worlds surrounded by a hidden oasis over the roofs of Berlin, leaves, stones & African art.
Datum und Uhrzeit
So., 21. Mai 2023 12:00 - Do., 29. Juni 2023 20:30 CEST
Veranstaltungsort
Christburger Straße Christburger Straße 10405 Berlin Germany
Rückerstattungsrichtlinie
Kontaktieren Sie den Veranstalter, um eine Rückerstattung anzufordern.
Zu diesem Event
Check out the video below for a small preview.
Breathwork is the active form of consciously working your breath to bypass the mind and enter a different state of awareness. This is what most people seek when meditating, and breathwork takes you to that place very quickly. The practice gives the brain's executive functioning something to focus on, so you can bypass the mental level of consciousness and drop into a deeper state of consciousness, where healing, spirit, and love reside.
About the Experience
90 minutes Breathwork Class at the Innersun Loft Studio
Connect & Share after
About the Teacher
Each session is guided by Joel Sartras, the founder of Innersun, Yoga and motivation teacher: He is experienced in guiding meditation, yoga and ice bath sessions and is offering sessions regularly in the Rooftop Boutique Studio in Prenzlauer Berg or at Soho House.
About the Space
Innersun is a Rooftop Boutique Studio in Prenzlauer Berg that focuses on Performance Calibration of Body, Mind and Spirit. The approach offers a customized practice for more balance & efficiency made for an urban lifestyle.
Check out the video below for a small preview.