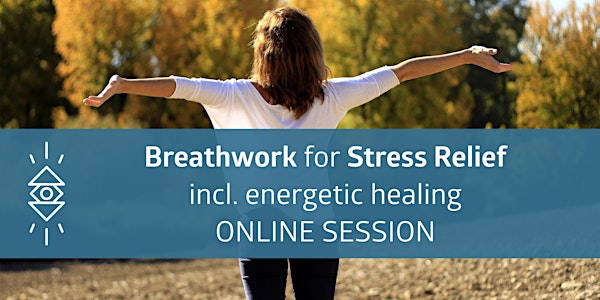 Breathwork for Stress Relief
Reduce your stress levels enormously with Breathwork for better sleep and feeling more grounded and centred.
About this event
Are you paying attention to your breath and breathe consciously or is breathing something that your body "just does"?
Breathing is life and therefore has an enormous power to influence our lives. By changing our breathing pattern we can release stress and other unhealthy symptoms by working on the cellular level with active breathing.
I will support the stress relief on the energetic level by working on your energetic field, while you're working on the physical level with your breath.
Hi, I'm Marten.
I'm a breathwork facilitator and Neo-Shamanic practitioner coming from an IT background.
Through my IT work I have a practical approach based on science that I connect with my spiritual work. I am a certified Breathwork Facilitator, NLP Practitioner with multiple trainings in energetic healing as well.
Because I want to provide the best value possible I combine breathwork with energetic healing. So while you work on the cellular level with your breath, I work on the energetic level at the same time focussing on different topics, e.g. stress relief, chakra restructuring, releasing stuck emotions and more..
*** DISCLAIMER ***
People with epilepsy, uncontrolled high blood pressure, cardiovascular diseases or previous heart attacks, glaucoma are not advised to do breathwork.
If you're pregnant you're not advised to practice breathwork without the consultation of a doctor.
If you have asthma you should also consult your doctor before joining a session and make sure to bring your inhaler.