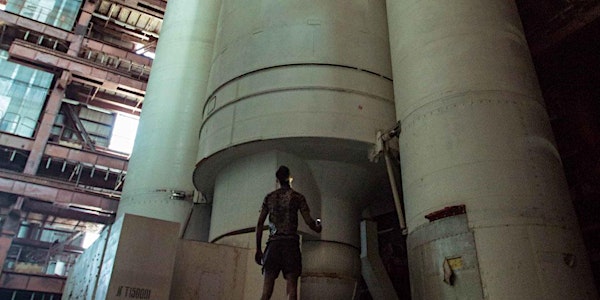 "BREAKING INTO BAIKONUR" documentary film screening
Showcase of the documentary «Breaking into Baikonur» . Photo exhibition from Angel Angelov
When and where
Location
Zeiss Major Planetarium Prenzlauer Allee 80 10405 Berlin Germany
Refund Policy
Contact the organiser to request a refund.
About this event
Berliners, don't miss it!
All the funds we raise and all the tickets you buy will turn into donations for Ukraine.
Our second time screening in Berlin. While Bezos, Branson, and Musk argue for the right to dominate space, Ukrainian researchers and diggers Angelov and Gromov reveal to the audience the consequences of the previous race for supremacy among the stars.
Movie: «Breaking into Baikonur» is a gonzo documentary from DGTL RLGN.
The protagonist, researcher Dmytro Gromov, and the cameraman Angel Angelov embark on a dangerous expedition: both have to cross about 50 km of the inhospitable desert to illegally enter Baikonur's protected hangars and observe the launch of the rocket. The men risk being taken to jail if found by the Russian military. The protagonist is discovering his own personality traits he was unaware of before: in vulnerability and fear, he is now inclined to quit his endeavor altogether. The adrenaline of discovery finally overtakes the fear of getting caught. An investigation of the classified object turns into an exploration of the self.
Additional:
The movie showcase will accompany a photo exhibition from thefilm director, сinematographer and urban explorer, Angel Angelov.
The whole world has already learned that Ukraine is synonymous with bravery. Thus, our cinema club has prepared a unique program for Berlin, which combines urban exploration, documentary action, and a fearless desire for discovery.
Let's explore together