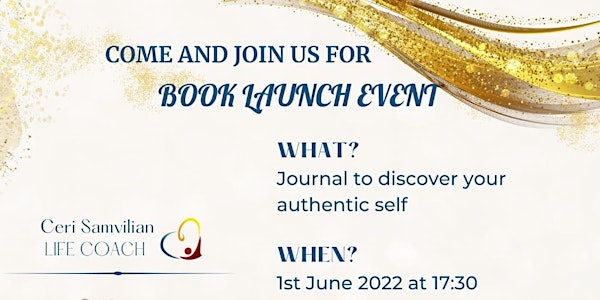 Location
Ritonka Cafe & Gourmet Store
5 Babenbergerstraße
1010 Wien
Austria
Be the author of your life and journal your way into discovering your authentic self.
About this event
JOURNAL AND DISCOVER YOUR AUTHENTIC SELF
The greatest gift you can give to yourself is the gift of understanding who you truly are. This journal is a space where you can explore and express yourself freely. We are launching a journal designed to guide you through different stages of growth in your life by asking you specifically designed questions. This journal is a great tool to invest in yourself and in your personal development. It is our responsibility to build a connection and create a great relationship within ourselves.
Finding your authentic self is a journey, it is not a destination. It is a journey I am privileged to take you, through the work done with this wonderful journal.