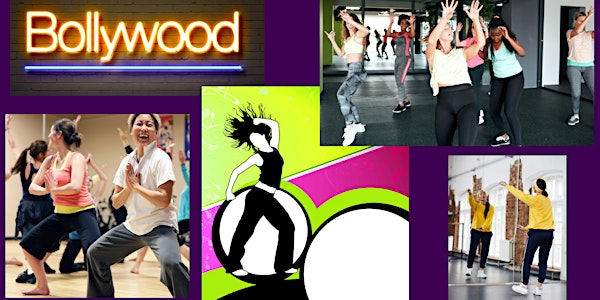 Bollywood Dance Workout Classes - Weekly In-Studio - Prenzlauer Berg,Berlin
Location
TANGO-RAUM - Smells Like Bolly Spirit - IN-Studio Classess in Berlin Prenzlauer Berg
Hagenauer Straße 11
10435 Berlin
Germany
Refund policy
Refunds up to 1 day before event
BollyAgile – The dance way to exercise the Adult Brain & Body, in a fun Bollywood Style!
About this event
Class Schedule: Every Saturday from 16:30 - 17:15 2G Rules
Drop-in for a class
Registration to be done before class, to reserve your spot due to limited space. Purchase online here.
💚 Join BollyAgile Classes!
What is it?
The Spicier version of Zumba ;)
A dance- based medium intensity group fitness class for Adults, to groovy Bollywood music with the SOLE purpose of having FUN!!
💜 You will learn simple dance routines to help you
1. Improve Balance & Coordination
2. Improve rhythm sense
3. Improve Flexibility
💜 How you will FEEL after a class?
1. Destressed
2. Reduction in Anxiety
3. Boost in your Energy & Mood
CLASS FLOW:
First 30 minutes: Cardio through dance routines
Last 15 minutes: Full body stretching
So come, dance with us to get your weekly dose of fun & energiser!!
LIMITED CLASS SPOTS