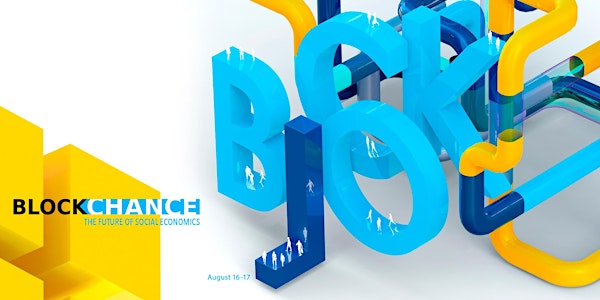 Blockchance Conference Hamburg 2019
When and where
Location
Chamber of Commerce Adolphsplatz 1 20457 Hamburg Germany
Refund Policy
Refunds up to 30 days before event
Description

Peter Tschentscher, First Mayor of Hamburg: "The Blockchance Conference 2019 in the Chamber of Commerce brings the international blockchain industry to Hamburg. As a patron, I am pleased to open the event in order to present to the world our Hanseatic city as a digital and innovation location."


---
Comprehensive Program: Come and explore all of the incredible opportunities that Blockchance has to offer. Listen to our speakers, gain insight, and meet politicians, executives, investors, and traders!
Insightful 77+ Speakers: Educate yourself thanks to the insight of some of the most knowledgeable and influential figures in the cryptocurrency industry. There will be so much knowledge to absorb and share!
Incredible Network: Don't miss the opportunity to network with like-minded people. Enjoy the networking areas where you can meet investors, entrepreneurs, media, developers, politicians, and more.
Exhibiton Area: Expect a trade fair with more than 25 exhibtors, product demonstrations and a swimming pool area. Exhibitors are for example Bitmain, BlockRock, spot9 and Osborne Clarke
Historic Location: There is no question that blockchain will forever change economies all around the world. Therefore, it's only right we hold the Blockchance Conference at the revered Prestigious Chamber of Commerce in Hamburg, Germany - the location of Germany's first stock exchange!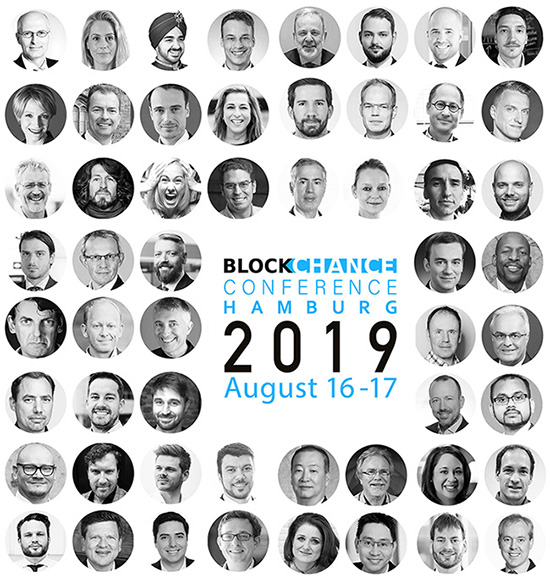 ---
The venue – Chamber of Commerce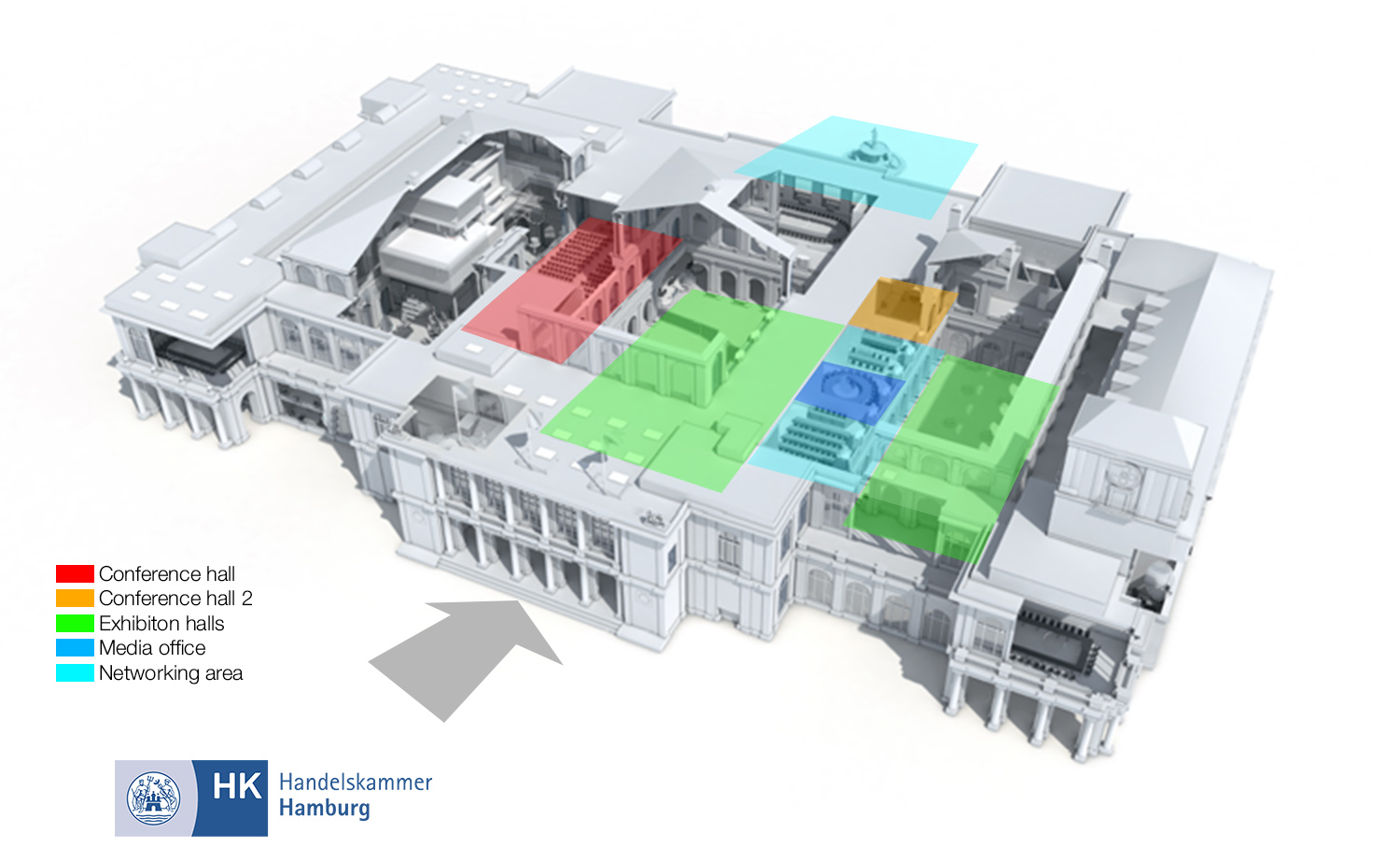 As the venue of the "Blockchance Conference Hamburg 2018" we chose the "MLOVE FutureCity Campus" in HafenCity. The venue was exceptional, the charm of the sea container buildings and the proximity to the Elbe impressed the participants. That suited the pioneering spirit of our conference in the first year.
"In Silicon Valley you start big things in a garage - in the Hanseatic city of Hamburg, of course, the counterpart is the sea container." (Fabian Friedrich)
As a venue for the "Blockchance Conference Hamburg 2019", we chose Hamburg Chamber of Commerce, not least in order to meet the predicted number of participants. The proximity to the economy and the town hall underlines the relevance and strong social anchoring of the conference. The "up-lift" from the sea container to the rooms of the Chamber of Commerce describes the success story of the Blockchain technology, the Blockchance Conference and the Blockchain location Hamburg.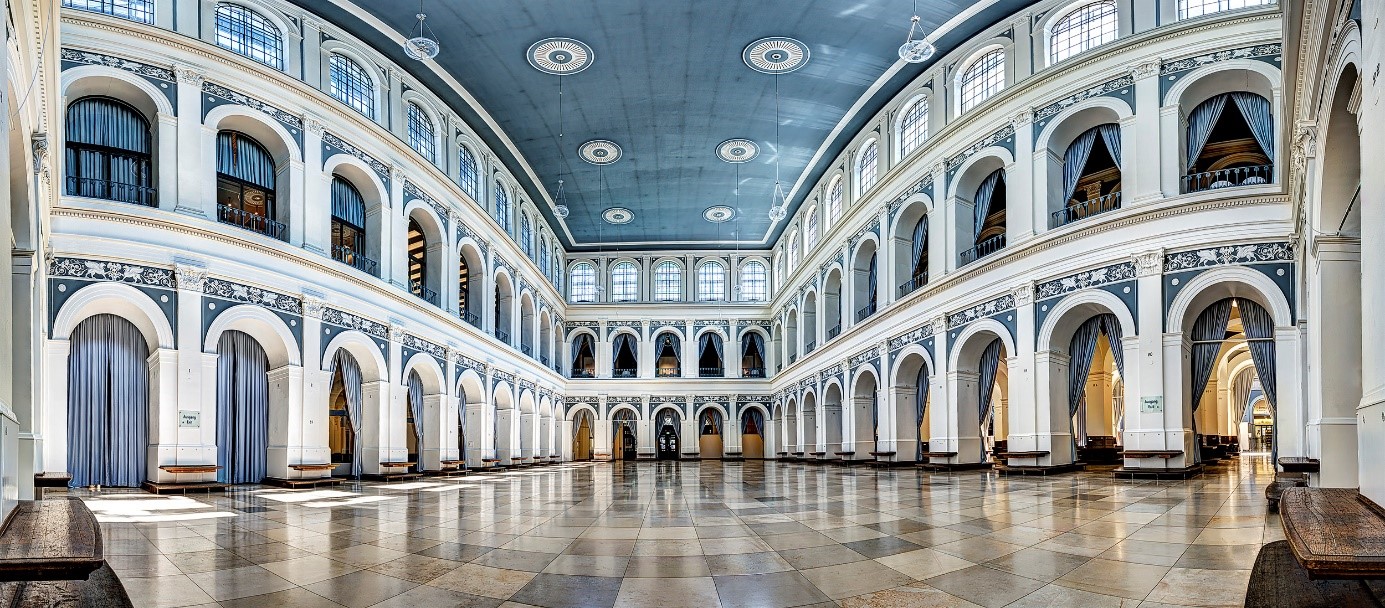 ---
Why Hamburg
The Free and Hanseatic City of Hamburg is located in the heart of the Hamburg metropolitan region, which stretches across four federal states and has more than five million inhabitants. Hamburg is a major European business, science, research and education hub with several universities and national and international institutions and has been regarded as cosmopolitan and highly networked since the time of the Hanseatic League.
Due to the strong representation of companies from the logistics, trade, media, aviation and maritime industries, for which the topics Blockchain and Distributed Ledger Technologies will become more relevant in the future, Hamburg has an excellent economic situation and the potential in these areas catching up with world leaders and taking on global blockchain industry centers such as London, Dubai, Shanghai, New York, Zug and Berlin.

---
Links:
Event-Page: http://blockchance.eu
YouTube: https://youtube.com/c/blockchance
Telegram-Gruppe: http://t.me/blockchance
Twitter: https://twitter.com/blockchance_
FB-Page: https://fb.com/blockchance
Instagram: https://instagram.com/myblockchance