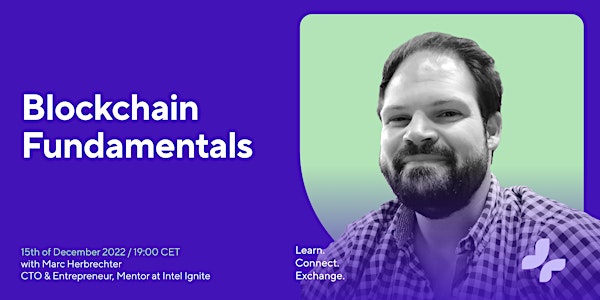 Blockchain Fundamentals
Blockchain Fundamentals with Marc Herbrechter
About this event
Marc Herbrechter is a mentor at Intel Ignite and also consults startups, accelerators, and incubators in the areas of technology, entrepreneurship, and organizational aspects.
Together with him, we are going to tackle the mystery behind blockchain and Web3. He will break down questions such as "What is a blockchain?" and "Why do we need a blockchain?".
Join us if you want to learn the fundamentals of blockchain and web3!