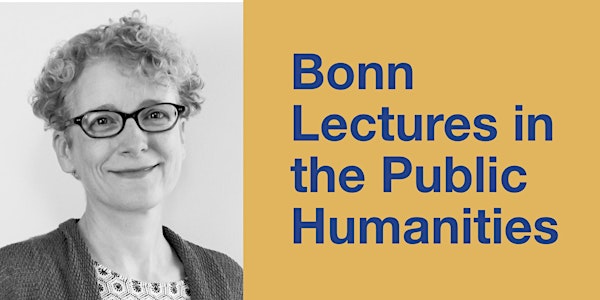 "Beyond the Monograph" with Anne Savarese
Princeton University Press's Anne Savarese on "Beyond the Monograph: Scholarly Publishing for a Broad Audience"
About this event
About this event
Join us for the the second year of the Bonn Lectures in the Public Humanities. Our speaker, Anne Savarese, will discuss new trends in scholarly publishing and writing for a larger audience.
The lecture will take place via Zoom webinar.
This event is sponsored by the Department of English, American, and Celtic Studies at the University of Bonn.
Anne Savarese
Anne Savarese is Publisher for Literature at Princeton University Press, acquiring in the areas of literary criticism, literary history, primary and biographical work, as well as new translations or editions of classics. She also acquires for the Lockert Library of Poetry in Translation and the Princeton Series of Contemporary Poets. Before Princeton, she was an editor at Oxford University Press, Facts on File, and St. Martin's Press.