Description
It's time for the next Berlin Travel Massive! The event, sponsored by Autonetzer, will be taking place on the 27th of May (Tuesday) at mobilesuite Coworking in Prenzlauer-Berg.
Flow
19:00 - 19:30 - registration & a warm welcome:)
19:30 - 20:15 - presentations
20:15 - 22:00 - networking
Presentations & networking
Starting this month we will be inviting companies and bloggers to come down and talk about different travel and business related issues. This time it will be travel & money - we'll discuss how to travel with a limited budget, but also how tourists spend their money in destinations like Berlin.
#1
Travel and share: more authenticity for less money, by Alex Bernhard
Alexander Bernhard worked at a cultural center in Bremen as an event and project manager as well as in the Marketing Department of the Thomas Cook airline Condor. He studied in Germany, Australia, Britain and Switzerland, where he set up a local subsidiary of a global non-profit student-led development organisation. Alexander has always been interested in projects and business models concerned with sustainable environmental, social and economic issues. Since early 2014 he is working for the leading german peer-to-peer car sharing platform Autonetzer.de for which he is working in the field of business- and customer development.
#2
Tourists in Berlin, a blessing or a curse? In the context of a new documentary "Welcome Goodbye", by Nana Rebhan
Nana Rebhan is a filmmaker from Berlin. Her last documentary 'Welcome goodbye' researches the phenomenon of the rapid increase of tourism in Berlin - its positive and its negative effects.
Venue
We're meeting at mobilesuite Coworking on Papellallee 78, which is @ U2 Eberswalderstr. See the exact location here.
About Travel Massive

Travel Massive connects thousands of people around the world to meet, learn, and collaborate in the online travel industry. We are a world-wide community of locally organised meet ups for travel & tourism companies, travel bloggers, startups, and travel media to connect and share globally.
About Autonetzer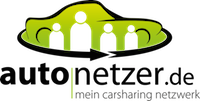 Autonetzer is the German market leader in p2p carsharing. We connect people who need a car with private vehicle owners, whose car would otherwise be idle. Since its launch in 2010, Autonetzer has built a vibrant community of more than 45.000 users nationwide. While owners make money and thus reduce their maintenance costs, thousands of renters have an amazing selection and diversity of vehicles, great value, and the convenience of having cars where and when they need them - at no risk because of full insurance coverage.
Headquartered in Stuttgart, we are a team of 11 talented and dedicated young professionals who constantly work on the development of the platform and the marketplace. We are proud to have accomplished that Autonetzer is already available in more than 800 cities in Germany.
See you on the 27th of May!
Until then, spread the word and join Berlin Travel Massive Facebook group!