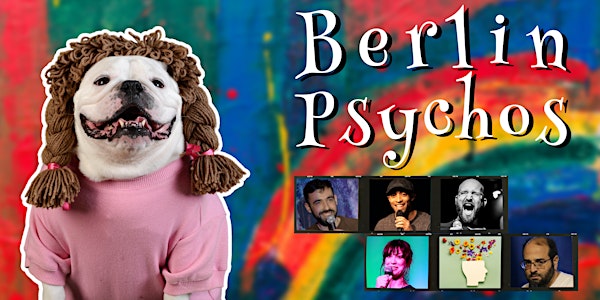 Berlin Psychos: We turn Insanity into Hilarity| Standup Comedy & in English
Cray cray comics entertain you with dark jokes!
Date and time
Saturday, January 28 · 8 - 10:30pm CET
Location
The Wall Comedy Grünberger Straße 84 10245 Berlin Germany
About this event
Mental health problems? No problem!
Anxiety, Depression, ADHD, Bipolar... You name it, we have it.
Laughter is the best medicine, get ready for a night of dark humor and survival stories!
Lineup: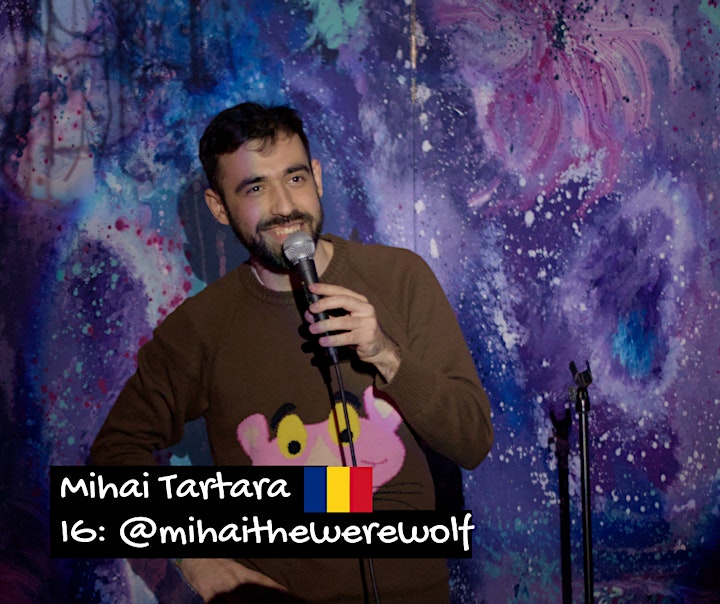 🎤 Host - Mihai Tartara 🇷🇴 (INS @mihaithewerewolf)
Mihai is a stand-up comedian originally from Romania. He has started stand-up in the dark side of Europe (Denmark ) but he has recently moved to Berlin where he performs almost every night, as well as running his own shows.
His topics mostly include borderline incomprehensible abstract concepts or deeply explicit sexual material.
His anxiety stems exclusively from irrational thoughts with the fear of death being a constant thread in his everyday life.
👇 You can get to know Mihai's mental health journey from "It's Mental! Podcast":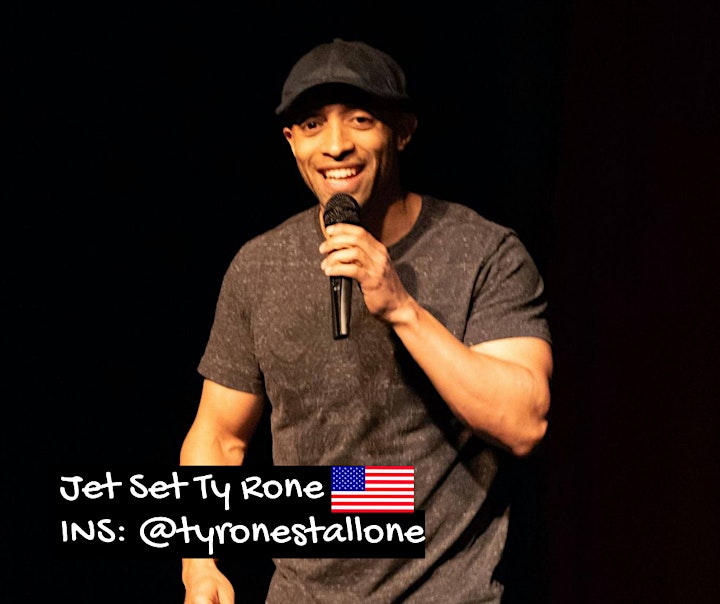 🎤 Tyrone Stallone 🇺🇸 (INS @tyronestallone)
The son of a failed comedian, Tyrone has been around comedy his whole life. He never wanted to pursue stand up because it reminded him of his father. But when he was offered a $500 stand up class for free, he couldn't say no.
After a few months, Tyrone quit doing comedy to travel the world. During a mushroom trip in Thailand, God told Tyrone to start doing comedy again because he sucks at everything else. Now Tyrone does comedy full time in Berlin. His comedy has been described as "comedy".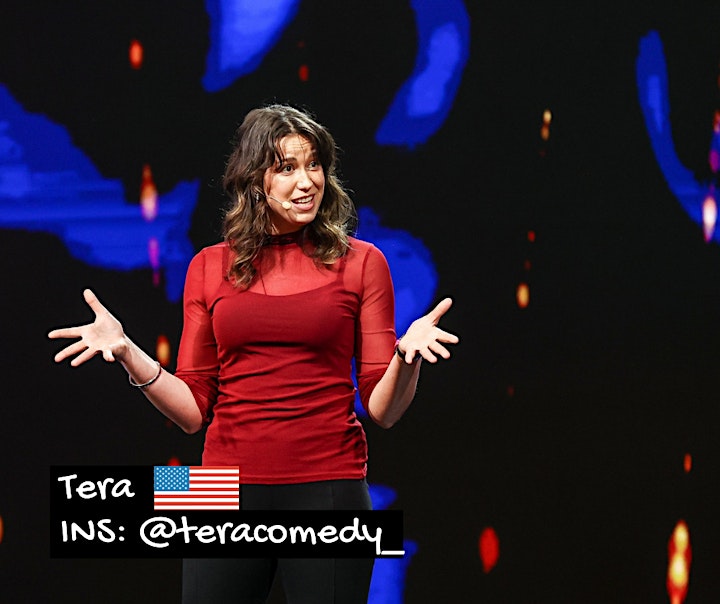 🎤 Tera Kilbride 🇺🇸 (INS @teracomedy_)
Tera has been dealing with anxiety in creative ways since she was 9 years old. She's achieved the anxiety hattrick: OCD, anxiety, cPTSD - which is just a way of attempting to control the inevitable. Good thing for 2020...it´s all a crapshoot, now! She strangely feels calm in the midst of chaos.
Her pursuits took her through a lifetime of performance making, improvisation, theater, and stand up comedy, and a masters degree in psychology. After moving to Berlin she moved her focus towards being a comedian, host and producer -- because frankly, you can get way, way weirder.
👇 Get to know Tera's Mental Health journey from "It's Mental! Podcast":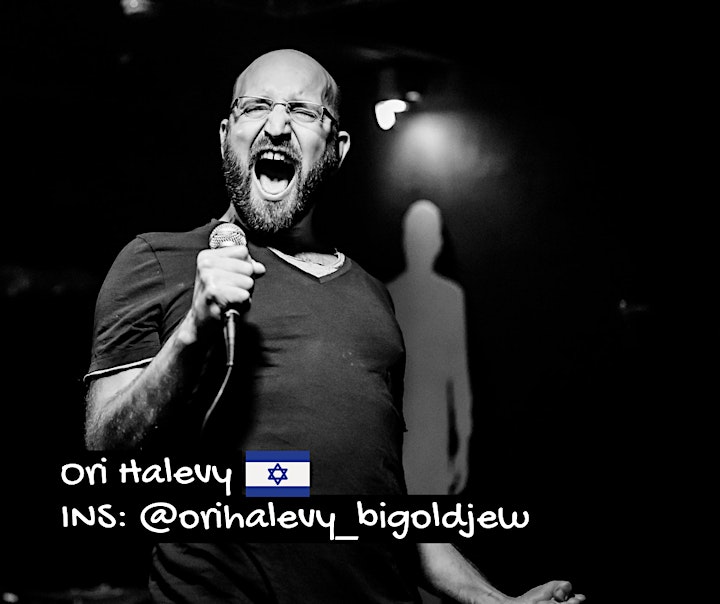 🎤 Ori Halevy 🇮🇱 (INS @orihalevy_bigoldjew)
Ori Halevy is a well known Israeli and international TV and Cinema writer and standup comedian. His funny "go for broke" improvisational style has him performing every night in different venues in Berlin and throughout Europe as well as running some of the best comedy nights in Berlin.
He is a very nice guy to compensate for his massive anxiety, come take advantage before he becomes big or kills himself.
👇 Get to know Ori's Mental Health journey from "It's Mental! Podcast":
Talk with my suicidal thoughts - Childhood & Adult ADHD, Anxiety, and Depression - Ori Halevy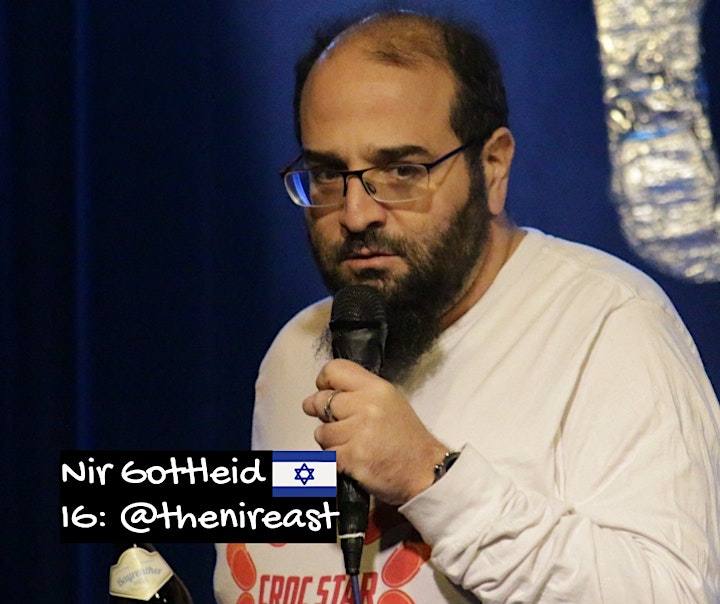 🎤 Nir Gottleid 🇮🇱 ( INS: @thenireast)
Nir Gottleid(IL) is an Israeli comic has come to Germany to, as he says, "make Germans feel uncomfortable as a form of reparations"; he would prefer to date Germans to achieve his goal, but sadly German women have intelligence, common sense, and eyes — therefore he's forced to do comedy instead.
Nir has performed all throughout Europe, and has produced multiple successful shows such as "The Berlin Offensive", "Schindler's Fist", and more. He is widely regarded as the darkest comedian in the English comedy scene and more than meets that expectation by awkwardly talking to audiences about things he most definitely shouldn't be talking about.
Nir is probably severely depressed, owing to the many years of suicidal ideation, but he never had the balls to go to a therapist. He was a research subject of a study on comedians and mental illness and trauma.
👇 You can get to know Nir's mental health journey from "It's Mental! Podcast":
Ticket:
It's NOT A FREE SHOW. It's Pay What You Want. You just decide the amount you want to pay AFTER the show. Artists deserve to be paid. If you plan to not pay at all, please don't come to our show!!
We suggest a donation of 12€-20€. Students & unemployed 5€-7€.
Refugees welcome as guests.
We accept cards & cash.
When & where:
Sat 28. Jan
Doors open: 8pm
Showtime: 8.30 - 10.30pm
📍 The Wall Comedy: Grünberger Str. 84, 10245 Berlin. Right next to Boxhagener Platz in F'shain.
Corona rules:
Currently, all Covid restrictions have been lifted in Berlin, masks are optional, please wear them if you wish, that is your business.
Agenda
8:00 PM - 8:30 PM
Door Open & Entry
8:30 PM - 9:30 PM
1st half of the show
9:45 PM - 10:30 PM
2nd half of the show