Location
Herman Schulz Café-Bar
Finowstraße 33
10247 Berlin
Germany
A deep dive into the existential crises around sex, god and other fun accidents.
About this event
As a pastor's daughter, the first stages Freddi spent much time on were those in church. So being judgmental came in handy. Then she left the church and started standup.
Freddi's comedy displays the kind of friendly arrogance that makes her immediately endearing and a level of sarcasm that can only be the product of a delicate hormonal imbalance.
Have you been traumatised by religion? Have your parents found other way to mess you up? Then this show is for you!
This show is presented by Berlin Mental Health Festival. Every 4th Thursday of the month, BMHF handpicks a solo hour that expresses deep emotions & mental health journey.
What is Berlin Mental Health Festival?
BMHF is an art festival aiming to promote awareness of mental health and break the stigma. On top of an annual festival, now we also have monthly editions to address different aspects of mental health. To get more information, please check www.berlin-mental-health-festival.com
Tickets:
9€ - Online tickets
12€ at door
We accept cash & card.
When does the show start?
Doors open: 8.00 p.m.
Showtime: 8:30 p.m.
Corona rules?
Currently, all Covid restrictions have been lifted in Berlin, masks are optional, please wear them if you wish, that is your business.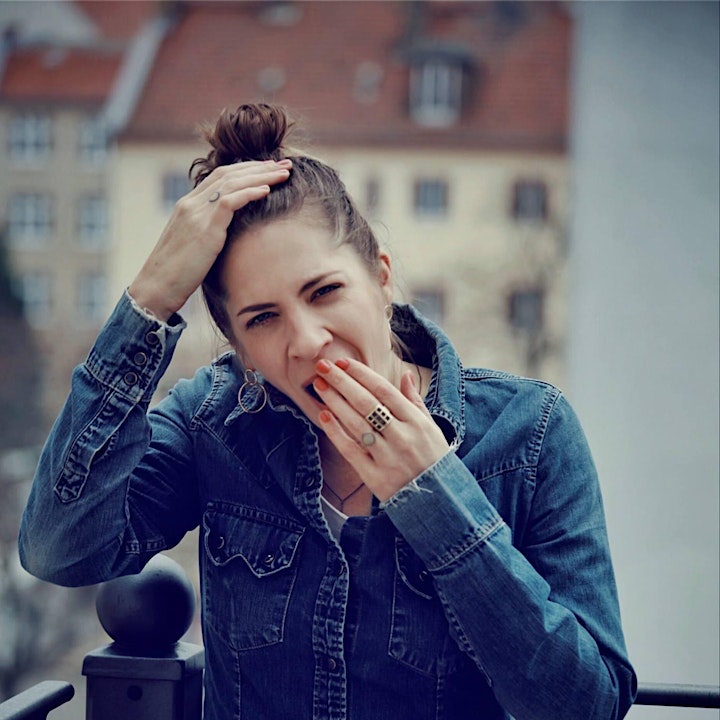 Freddi has performed all over Germany and Europe; appeared in TV sketch shows, on Comedy Central's "Roast Battles" and SKY One. She is a screenwriter for TV ("Fett und Fett") and late night ("Shapira! Shapira!") and is currently developing several pilots of her own.
FACEBOOK: @freddigralle
INS: @freddi_gralle