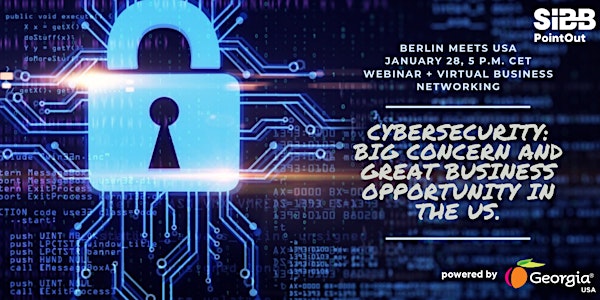 Berlin Meets USA: Cybersecurity-big concern and great business opportunity
Connect with international cybersecurity practitioners, broaden your knowledge about the newest threats and explore innovative technologies.
About this event
Direct link to the webinar: https://live.remo.co/e/berlin-meets-usa-cybersecurity-b
Cybersecurity is fast and constantly evolving. The 7th edition of Berlin meets USA event series organized in partnership with Berlin Business Office in NYC and Berlin Partner for Economics and Technology will gather international security experts and practicioners to discuss the current state of cybersecurity market in the US and Germany, market entry opportunities, trends and innovative solutions.
Are you...
...interested in connecting with relevant business actors from the Cybersecurity sector?
...willing to learn about the security technologies "Made in Germany"?
…interested in understanding the common pitfalls and market differences of the American Cybersecurity market?
If so, join our networking webinar and get ready for thought-provoking keynotes, discussions and virtual networking!
The panel discussion will focus on the following:
• COVID 19 & Cybersecurity: How did the pandemic impact the cybersecurity inudstry?
• Cybersecurity & Healthcare: We are now witnessing the rollout of new COVID-19 vaccines. What role does cybersecurity play in advancing healthcare research and treatments?
• Future Advancements: What does the future hold for the cybersecurity industry? What's next in terms of new innovations?
• Innovation & Collaboration: Collaborating and innovating go hand-in-hand. In what ways are each of your respective organizations operating at the crossroad of collaboration and innovation? How do you collaborate with other stakeholders? What does that process look like?
• IoT/ 5G: What are the innovations securing 5G and the Internet of Things?
Agenda:
5:00 p.m. - 5:05 p.m. Welcome words by Marzena Modrzejewska, Project Manager International Business, SIBB e.V.
& Ellen Kraft, Business Development Manager, Georgia Department of Economic Development - Europe Office
5:05 p.m. - 5:20 p.m.
"The U.S. Cybersecurity Landscape".
Samuel Visner, Former Director of the National Cybersecurity FFRDC (NCF), MITRE Corporation
5:20 p.m. - 5:30 p.m.
"Georgia Cyber Center Ecosystem Overview"
Eric Toler, Executive Director, Georgia Cyber Center
5:35 p.m - 6:10 p.m
Best Case Practice "Made in Germany" and "Expanding to the US"
1."How to Minimize the Time to Trust and Scale Up Data Driven Business Models with IOT"
Dominik Lenarczyk, Director Consulting, UBIRCH GmbH (Berlin-Cologne-Munich)
2. Oliver Dehning, Former Co-founder, Hornetsecurity Inc.
6:10 p.m. - 6:40 p.m. Panel Discussion: "Past, Present and Future Cybersecurity trends - perspective from the German and the US market"
Moderation: Randall Toussaint, Director Economic Development, Partnership Gwinnett
6:40 p.m. - 7:15 p.m. Virutal Networking
SIBB Forum International Business is sponsored by: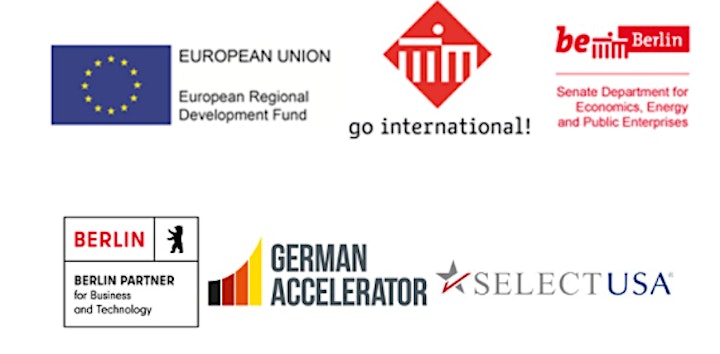 By registering for this event, you agree that your personal data will be shared with our event partners.