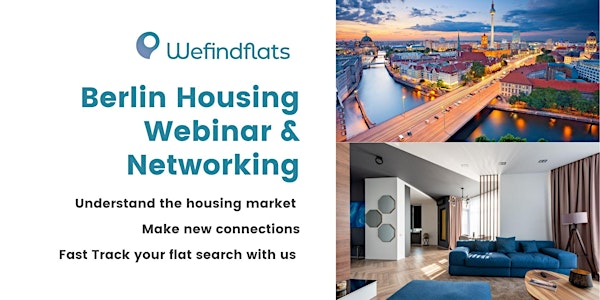 Berlin housing market event
This event will set the foundation for a successful flat search in Berlin.
About this event
Who is this event for?
* Newly arriving professionals in Berlin looking for their first initial and/or temporary home
Why should you join?
The Berlin housing market is one of the toughest, and there are a few things you can do to stay on top of the game. We'll share insights, advice and an option to accelerate your search with us.
Reasons in one glance:
1. Understand prices, areas and timings without spending hours of research
2. Opportunity to connect with other expats
3. Option to gain Fast Track access to available accommodations
The event is hosted by either the CEO herself or Accommodation Experts in Berlin, giving you the best possible experience.
Who is the event NOT for?
* Professionals already in Berlin looking for permanent housing