Berlin Fashion Film Festival 2015 - Fashion Film Summit and BFFF Awards
Location
Astra Kulturhaus
Revaler Straße 99
10245 Berlin
Germany
Description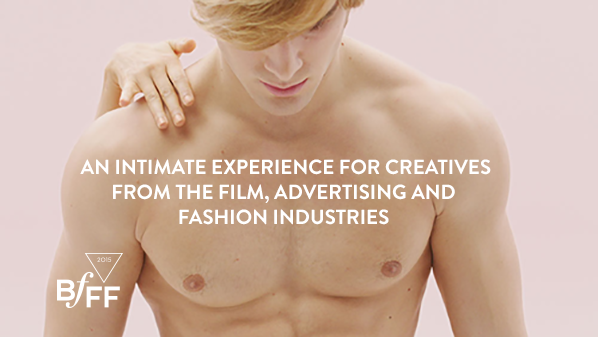 500 PROFESSIONALS FROM THE CREATIVE INDUSTRIES
AND OVER 20 JURY MEMBERS AND SPEAKERS
Berlin fashion Film Festival 2015 will take place in Berlin at Astra Kulturhaus on June 5, 2015. We are providing a networking ground for production companies, creative agencies, and directors exploring upcoming marketing and communication trends, connecting with new fashion clients and brands and scouting for new visual talent.
FAHION FILM SUMMIT
09:00 till 17:00
BFFF Curated Fashion Film Selection - the latest and most creative fashion films productions of the year. Over 100 films from the 734 submissions received this year from established international fashion houses such as Fendi and Dior featuring the likes of Marion Cotillard, Natalie Portman and Eva Padberg, as well as influential film talent such as Park Chan-Wook, Bruno Avellain and Anton Corbijn.
Fashion Film Screenings
1) Piggy Bags, BLOWUP, Belans Berlin - FW15 Fashionfilm, Watches, G., ESCAPE by TIM LABENDA, DREAMERS, Bijenkorf - The Future of Fashion is Now, House of Holland | AW15, Farfetch: Game On Japan, Vanderbilt, VOLUPTUOUS, ARBOREA, The Golden Age, By The Way, The Charm, The Beautiful Mind, Pilgrimage, TUSH Art: Annika Lischke, A cry from the heart! Call for peace!, RDC- really don't care, Summer Wonder - Starring Gemma Ward, Beginnings, The Loft, "How To Speak Hungarian with Barbara Palvin ", Haut Vol
2) << Face to Face >> A Mugler Fashion Film, Beckmans Fashion Collaboration, UNDER, DIAMOND, Alolo, The A-Z of Beauty, Just a touch of Love, Review-Posing, QT 'Hey QT', BALANCE, Issey Miyake 'Nuit D'Issey', Le Fix SS15, Remain River Island x Jean-Pierre Braganza, To Catch A Dream, River Island x James Long, Just A Minute, Taste It, Ricordi, La Primera de las Mujeres Libres, Turn of Breath

3) Grief or nothing, Versace - Bright Crystal, ASPIRATIONAL, Review - Domenico, BAGS, Nowness - Beyond the Skin, MOO, SHE, DANSE À DEUX TEMPS, Guillaume, Pinch Me, Believe in you, The Foley Artist, AKUMA, A Guide to Being a Modern Lady with Natalie Westling, The Journey, LADY DIOR - ENTER THE GAME, Gender by Kathryn Ferguson und Alex Turvey for Selfridges & Co.
4) Lost and Found, Love Without Border, MCM: Into the Glitch, (IN)DIFFERENCE, El Corte Ingles Primavera 2015, Love is On, Don't, RHIÉ AUTUMN/WINTER 2015 FILM- THE NEW SOVEREIGNTY, Relentless, Mystic Pizza, Debut, APHOTIC, Wasteland, Into Wilderness, FendiQuTweet Collection, Bibbidi- Bobbidi- Boo This is how they sell pet products to you!, Make Me Beautiful, Homeward, Chaos & Order, AMEN, Dapayk & Padberg : Layers
Special Screening: A ROSE REBORN By Park Chan-Wook
The four screenings will be accompanied by talks, case studies and panel discussions from professionals of the creative industries.
Mill + - Carl Addy, Creative Director
Hyperbeauty : Visual Effects Within Fashion
Mill+ Creative Director Carl Addy discusses how visual effects and design can be used to enhance the aesthetics and experiences within fashion films, shows and magazines – showcasing a range of work from augmented reality to in-show graphics.
PRETTYBIRD - Margo Mars, Head of Production and Executive Producer
Margo is Executive Producer/Head of Production at PRETTYBIRD, a creative production company which prides itself on supporting the creation of innovative content and producing award-winning advertising, across all media platforms.

Margo will talk through the challenges and opportunities of engaging with consumers in new and exciting ways, using the latest cutting-edge technologies for creative communication.

Work by creatives such as Daniels (GAP Instagram series), Melina Matsoukas (Absolut Nights), Studio XO (Absolut Nights), Weirdcore (GIF art), and Interlude (Bob Dylan, Led Zeppelin) will feature in a presentation aimed to offer insight on new forms of engagement by visionary artists for visionary brands.
NOWNESS - Charlotte La Salle, Advertising and Partnership Director
Speech: The Art of Content
Charlotte La Salle from NOWNESS discusses the importance of short films in building brand image and its growing importance in brand's communication strategy – The talk will showcase a range of branded videos from around the web and NOWNESS. Since short films are one of the best ways to engage and to share an experience, they are crucial for building brand image. According to Forrester Research, "a minute of video is worth 1.8 million words".
Panel Discussion: Film Director, Fashion Film Research Fellow and Selfridges Resident Film Director Kathryn Ferguson, Stephen Whelan from Whitelodge, Alexandra Bondi & Sebastian Hennecke from I-D Germany, led by Heiko Heiko Kunzman - journalist at ZDF, MDR and W&V's Blog Markenschau.
Topics:
The Status Quo and Future of Branded Content / Fashion Film

How has it developed through the last few years and where is it heading?

Is storytelling still the most important craft in a digital environment?
VCCP Berlin - Jeremy Hofmeister Mac Lynn, Creative Dir. and Head of Interaction VVCP) and Ms. Anne Coté, Senior Creative Director VCCP
VCCP Berlin is based on the principles of simplicity, collaboration, un-preciousness and integration, with everything centred on ideas rather than channels. The small lead agency with one big client has grown to a shop with a broad portfolio of German, European and global clients. Topic to be confirmed.
BFFF AWARDS & AFTER-SHOW PARTY: CO-POWERED BY TINDER
20:30 till 2:00
Berlin fashion Film Festival will end with the BFFF Awards focused on awarding and recognising the finest creative visual talent within fashion film.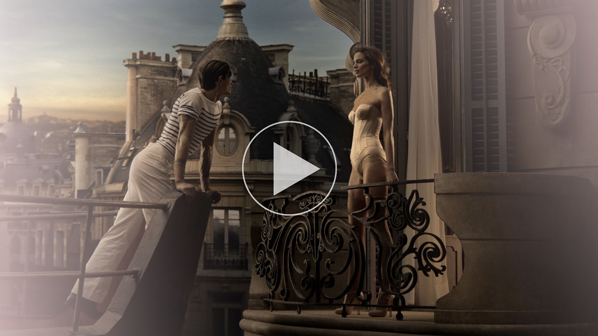 Jury members personally attending the BFFF Awards include: Adriano Alarcon (Senior Art Director FCB Brasil -Brazil), Bebe Kiffin (Producer - U.K.), Christian Mix-Linzer (Founder & CEO Tracks & Fields - Germany), David Danesi (Founder & CEO of Digital District - France), Esben Ehrenreich (Executive Creative Director Y & R Germany - Germany), Kerstin Geffert (Co-Founder & Owner of Silk Relations - Germany), Thomas Hoffmann (Creative Director of & CO. - Denmark), Tom Hidvegi (Creative Strategy Officer at DDB Budapest - Hungary), Shaway Yeh (Group Style Editorial Director Modern Media - China), We Are From L.A. (Directors - France)
Following the BFFF Award Show, the evening will continue with the BFFF After-Show party - co-powered by Tinder bringing together the 500 professionals attending Berlin fashion Film Festival.
Students get a 25% discount on regular price. Please send us a copy of your student ID at contact@berlinfashionfilmfestival.net and we'll provide you with a code. Student's discount is not applicable on already discounted fees. Group discounts are also available - please email contact@berlinfashionfilmfestival.net with the number of people.
WHAT OTHERS HAVE SAID ABOUT US:
"The Leading Festival for Branded Video Content Focused on Fashion, Lifestyle and Luxury" - VOGUE ITALIA
"A reference point for the latest generation of filmmakers and brand strategy agencies" - BABYLON MAGAZINE
"I arrived at the venue without any friends and left feeling I had plenty" - Anna Sundbom, BACON