Description
The BEING VISUAL is a two days long workshop on drawing and visualisation. It is compounded by two independent modules - Basics and Visual Thinking.
The Basics is an introduction to drawing and translating the world in visuals. The participants will learn the first steps to illustrate people, emotions and objects.
Visual Thinking is all about visualising abstract concepts. The participants will learn how to explain processes and facilitate discussions using drawings and metaphors.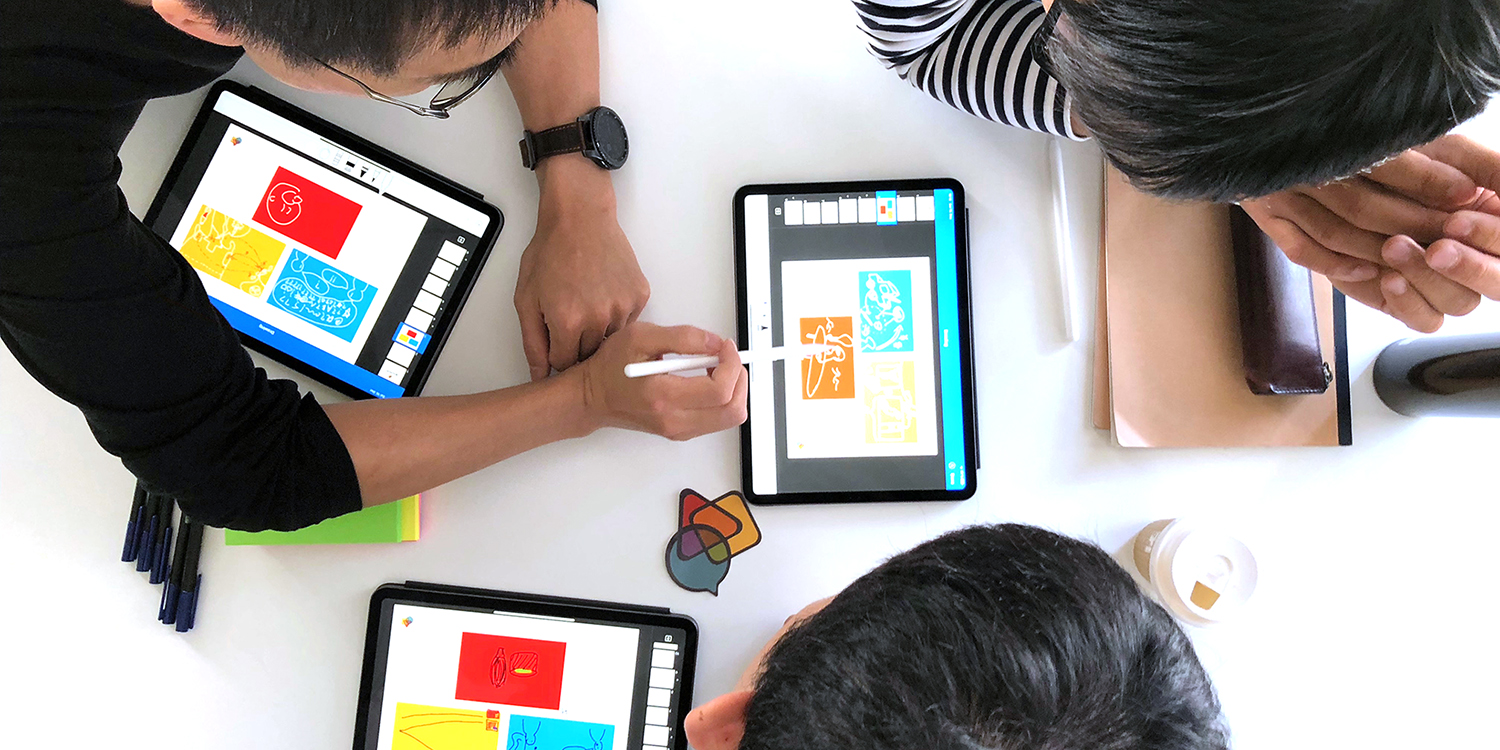 Both days are entirely digital. The participants will use the power and versatility of the iPad Pro and Apple Pencil in the exercises. They will learn the basics in the most used apps by illustrators and designers like Procreate Pro, Keynote and Paper.
---
BASICS - 06.04.2019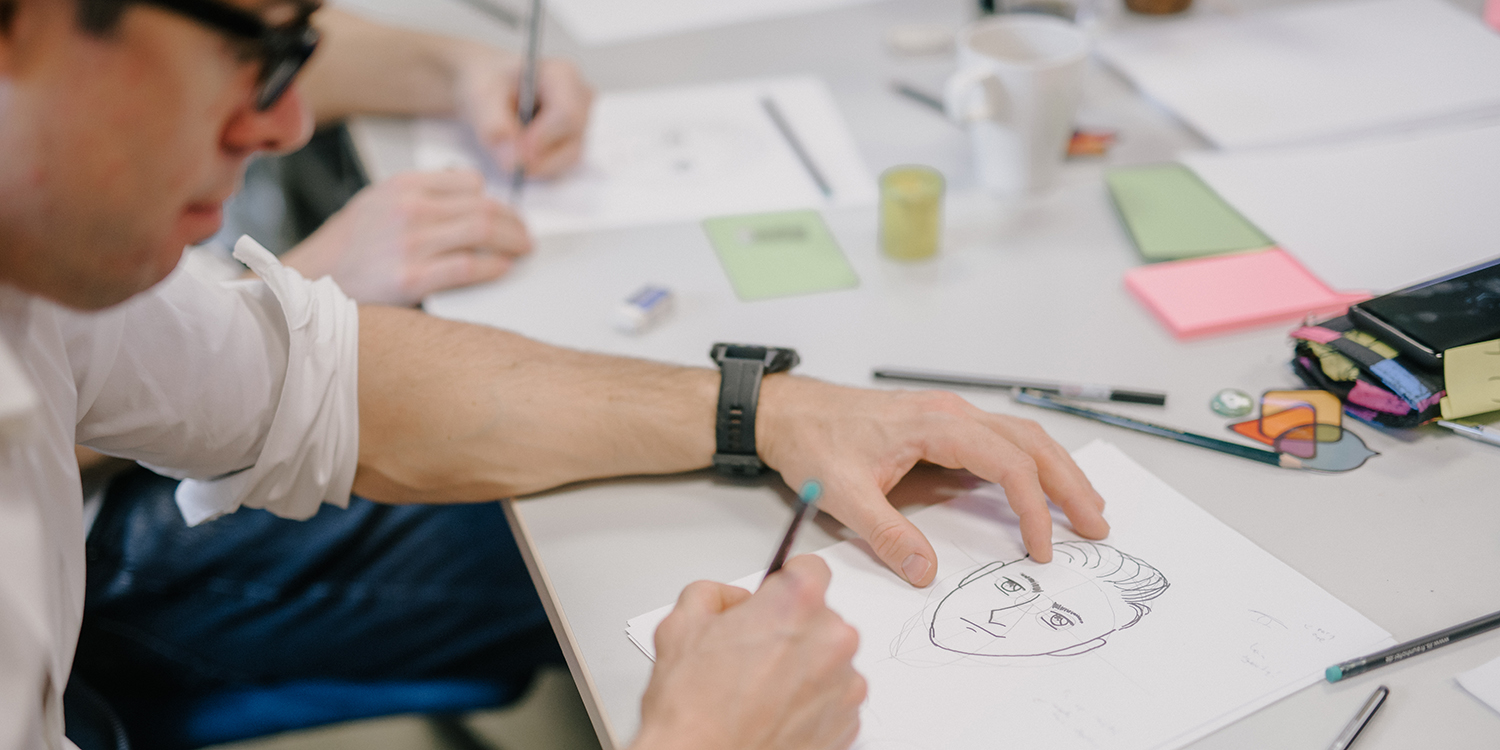 The BEING VISUAL BASICS workshop aims to enable people to take their first steps in visual communication. The program is filled with frameworks and insights, which are then followed by supervised exercises. You will learn both about composition and the structures of drawing and apply these to drawing people, objects, storyboards, and icons. To this, we add a bit of theory and lots of supervised practice.
WHEN
Date: 06.04.2019
Time: 09:00 -18:00
WHAT WILL YOU LEARN?

PART 1 – VISUAL BASICS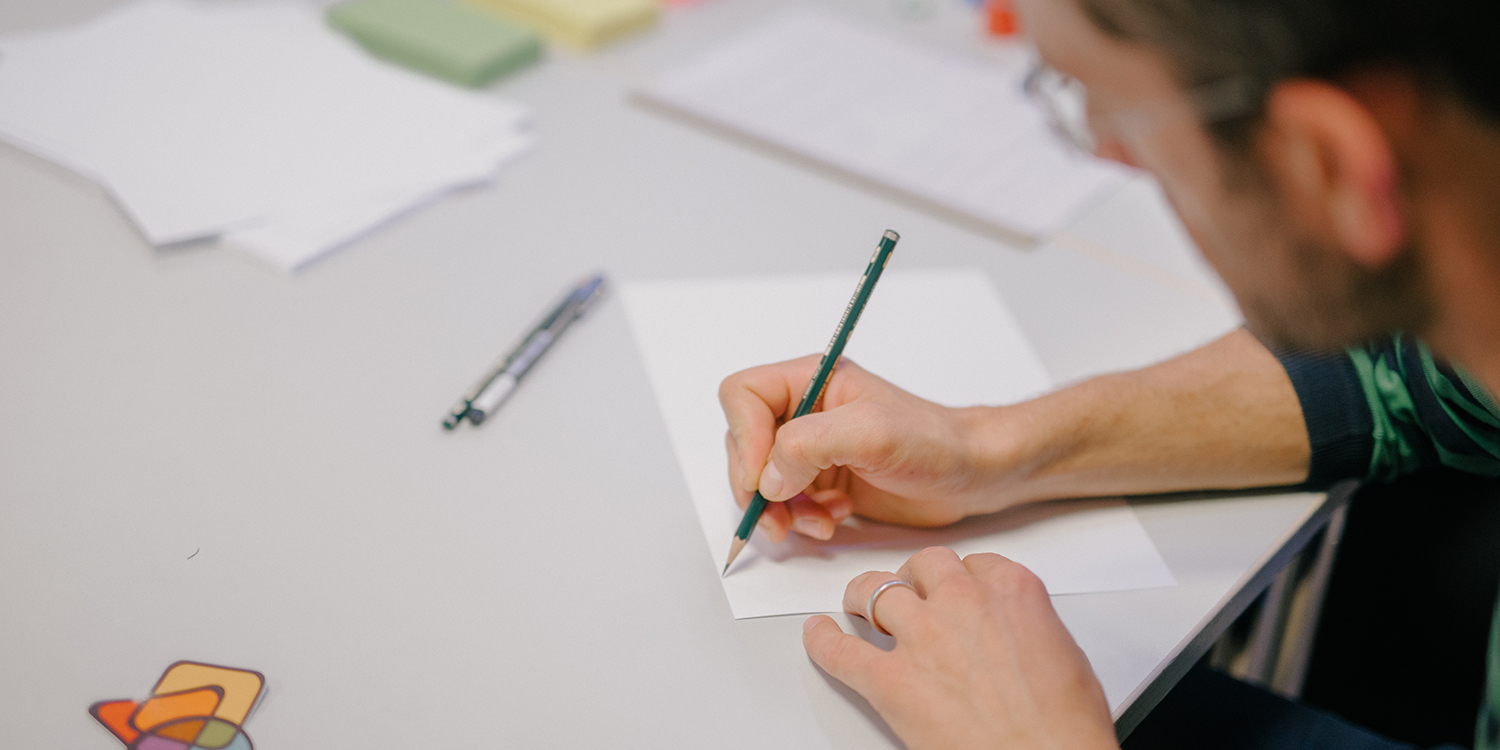 The first module is focused on understanding the fundamentals of illustration. You will be instructed with simple frameworks that will enable you to scribble anything around you. This module focus on composition, layout and structures.
PART 2 - PEOPLE, EMOTIONS & OBJECTS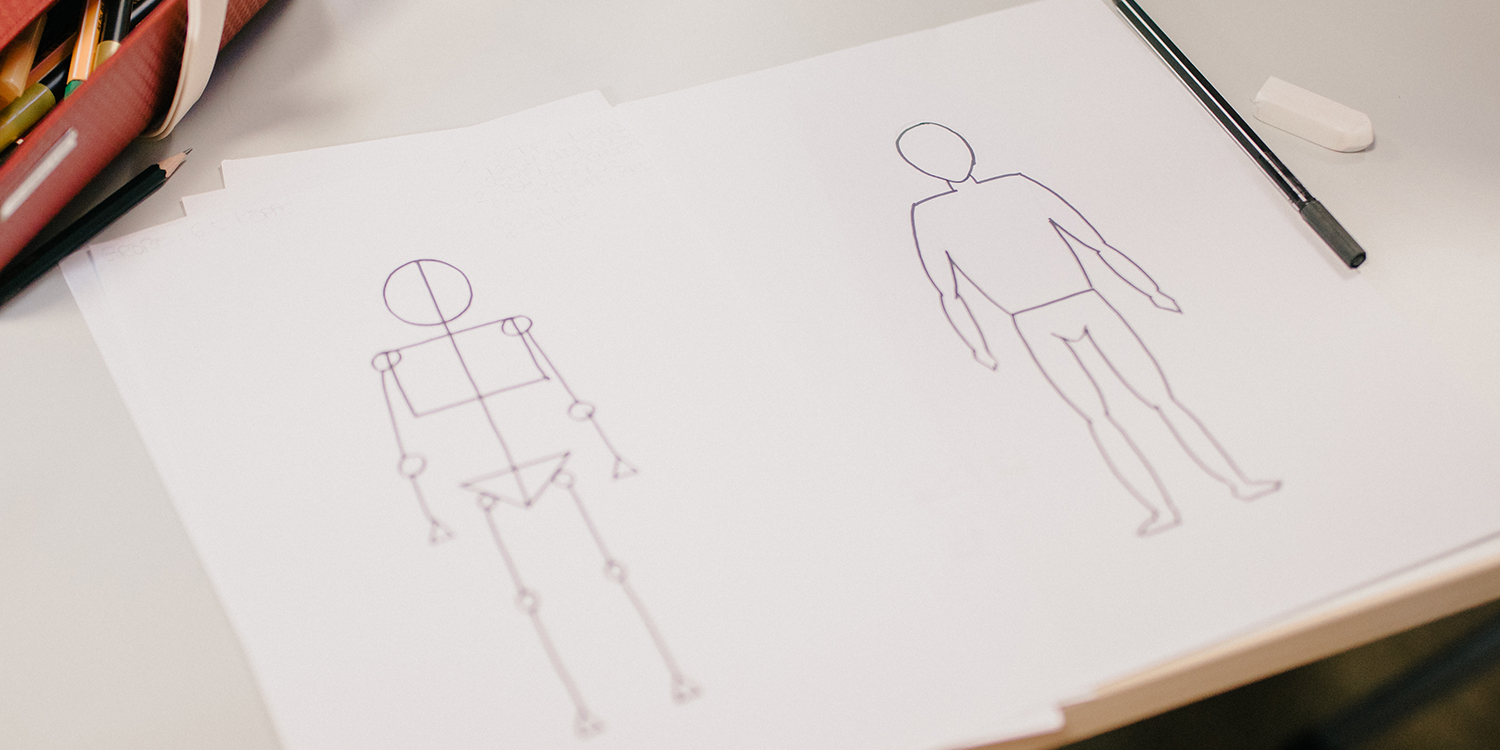 After learning how the basics of drawing, now it is time to learn and practice how to draw people and objects. The participants will sketch faces, smiles, bodies and emotions. Moreover, they will have the chance to explain the world around them by learning how to better draw objects without looking at them (even with perspective).
PART 3 - VISUAL LIBRARY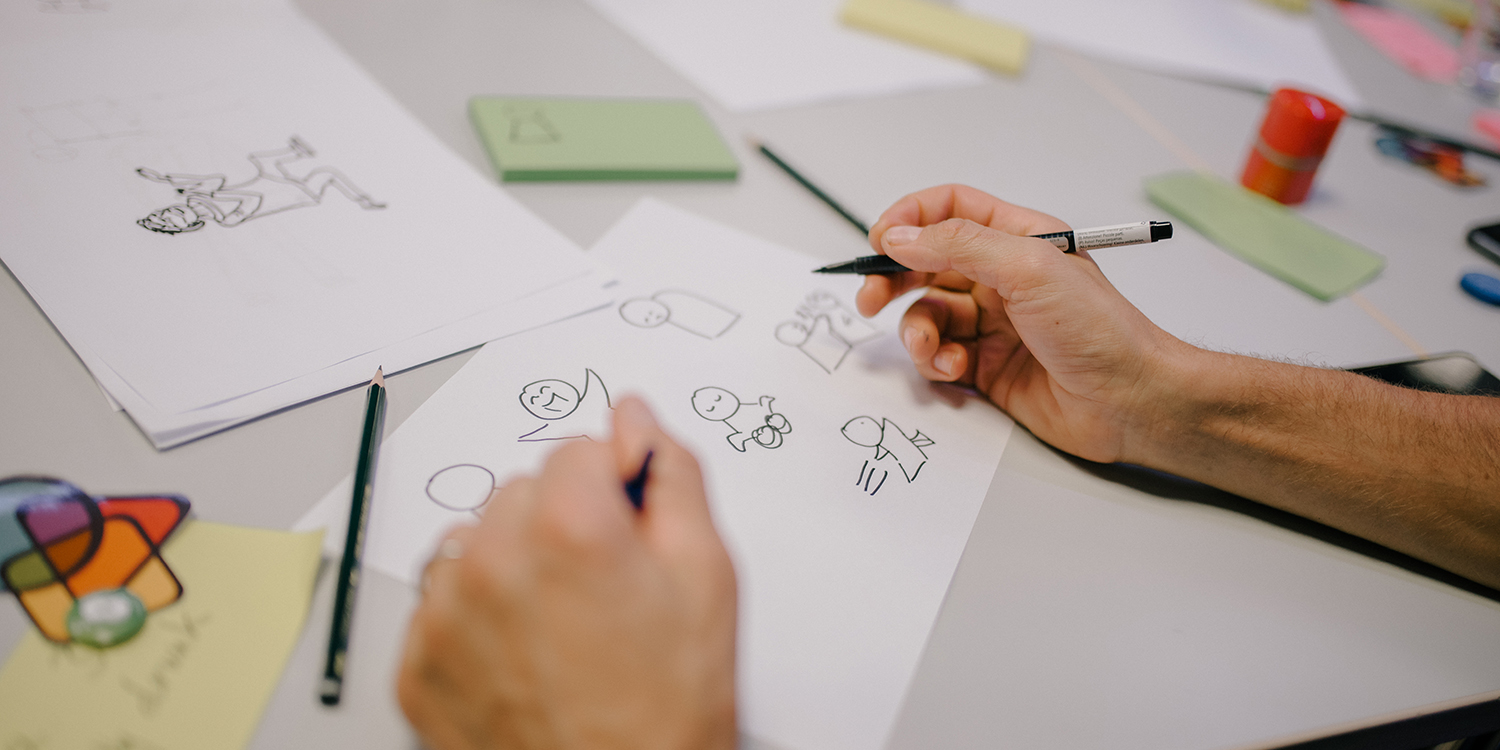 The final module is about simplification. After learning how to draw anything around, the participants will build a small visual library for daily use. The focus is on finding the minimum needed elements to represent people, emotions, situations and objects.
---
VISUAL THINKING 07.04.2019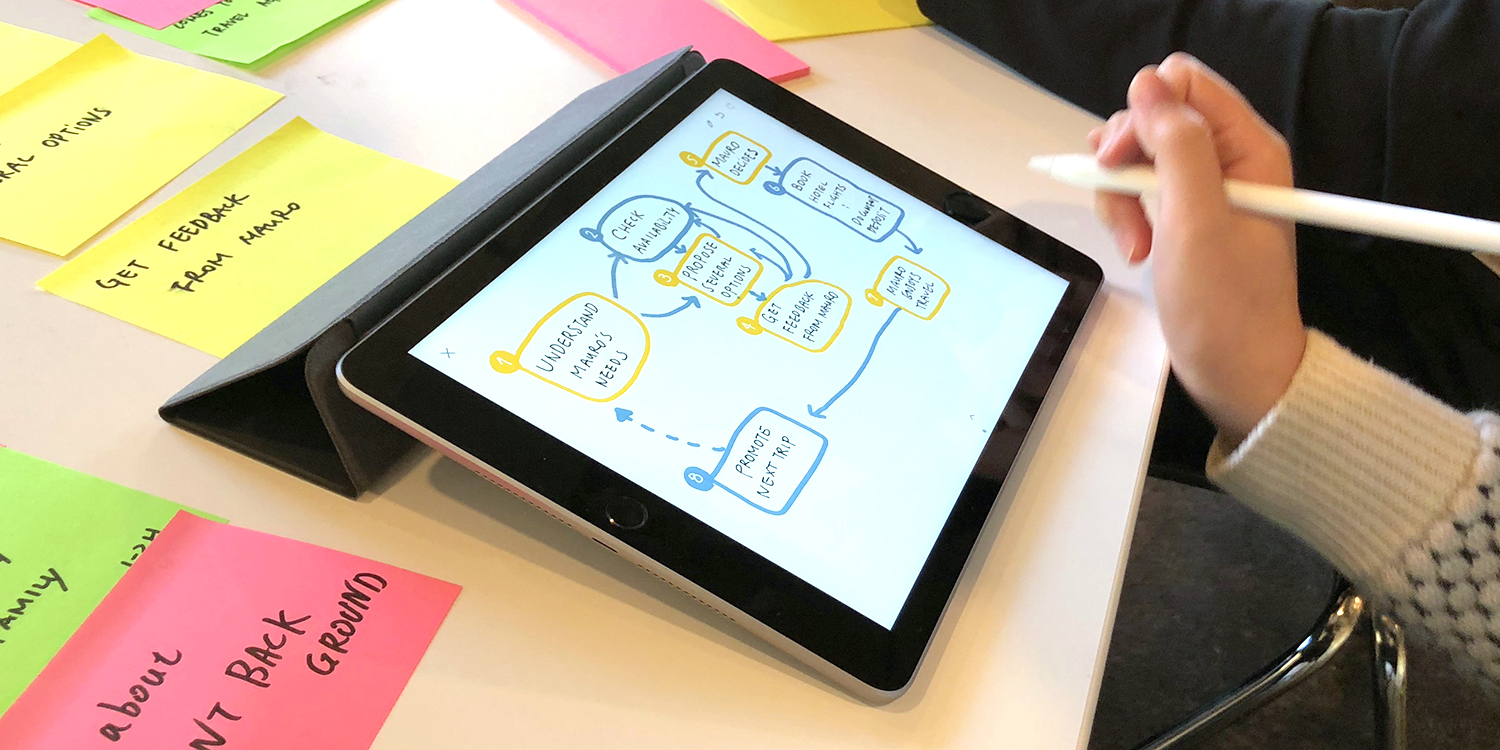 VISUAL THINKING is a fundamental part of design thinking and other innovation processes such as Google Design Sprints and Lean Startup. It enables better communication between team members, boosts presentations, and helps in presenting ideas.
This full-day workshop is an introduction to the fundamentals of using visuals for better communication. It will focus on three principal axes: Visualizing Abstract Concepts, Process Visualization, and Visual Storytelling.
WHEN
Date: 07.04.2019
Time: 09:00 -18:00
WHAT WILL YOU LEARN
PART 1 - VISUALISING ABSTRACT CONCEPTS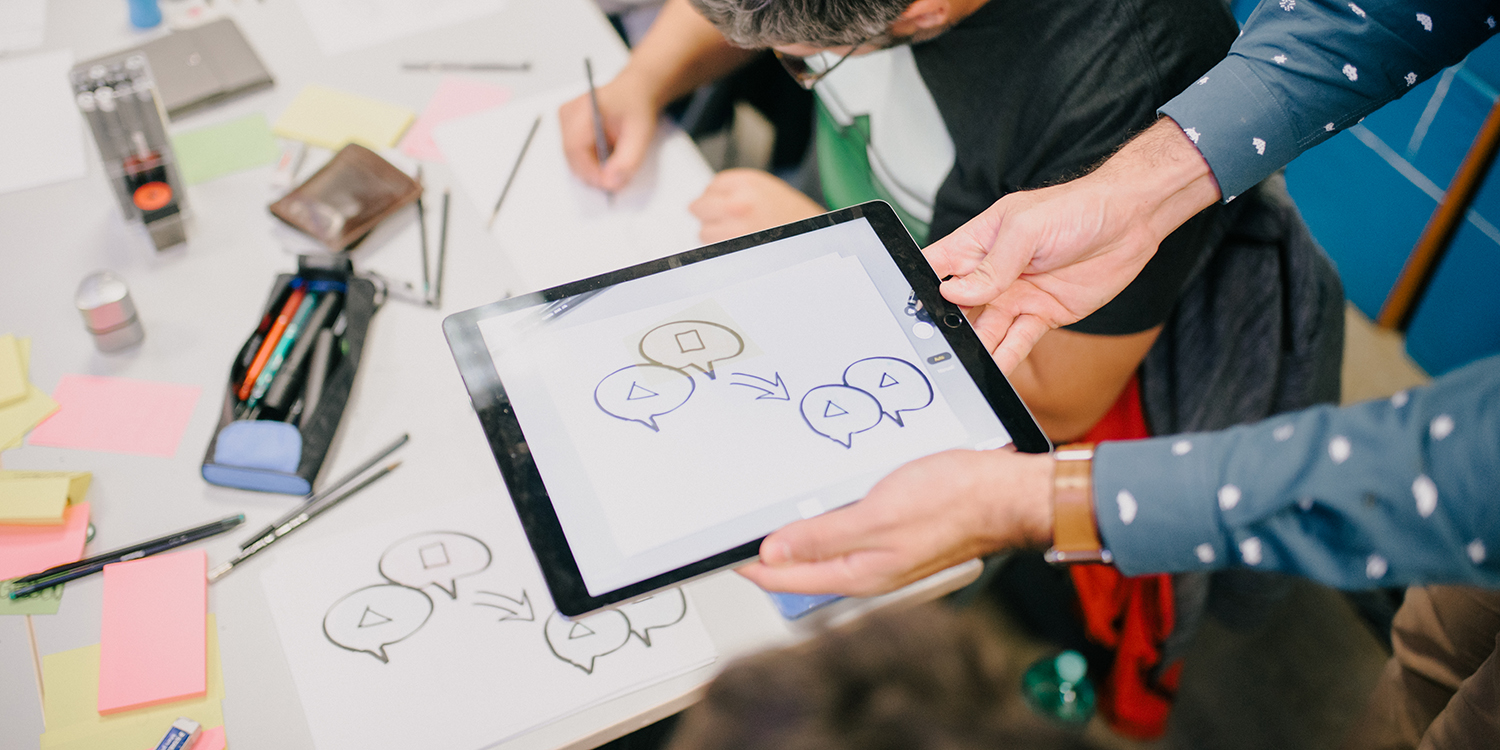 The complexity of your current jobs is overwhelming. It can be seen in all the vocabulary added through last years to describe tasks, areas, and activities. From concrete elements of projects like "pipeline", "backlog", and "deadline", to fuzzy concepts such as "innovation", "disruption", and "impact", we are more and more dependent on visual analogies and metaphors to clarify our goals to our peers. In this block, we will learn the basics of creating visual analogies that can support teamwork and empower your presentations.
PART 2 - PROCESS VISUALIZATION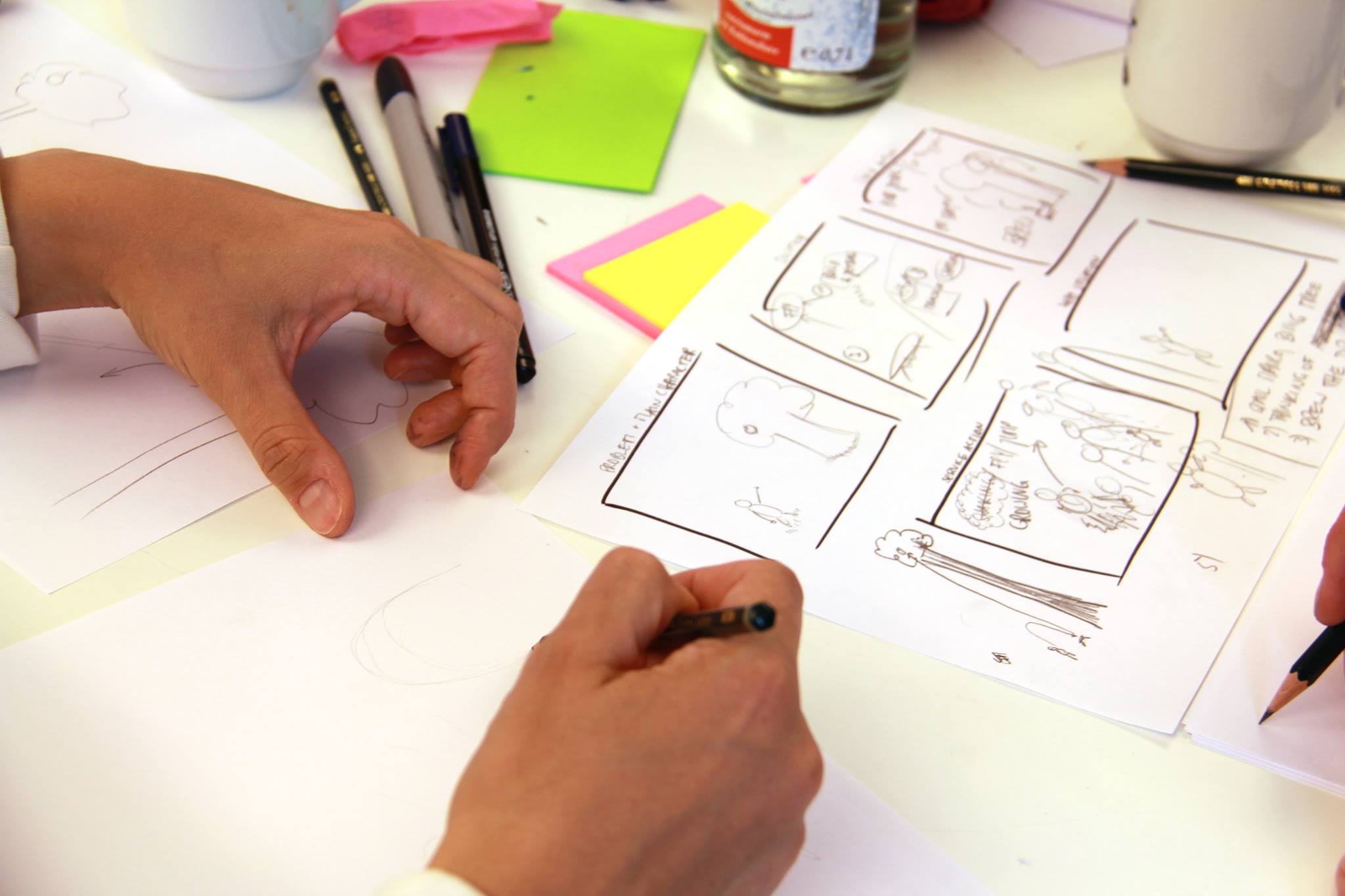 You are continually reshaping how people should organise themselves and their goals, particularly in the realms of management and leadership. It can be challenging to communicate and agree on milestones within your team. The main challenges are finding a consensus on how to operate and establishing a meaning behind your headlines. In this block, we will provide a framework to easily define processes within your team and create a structure with elements that people can understand and follow.
PART 3 - VISUAL STORYTELLING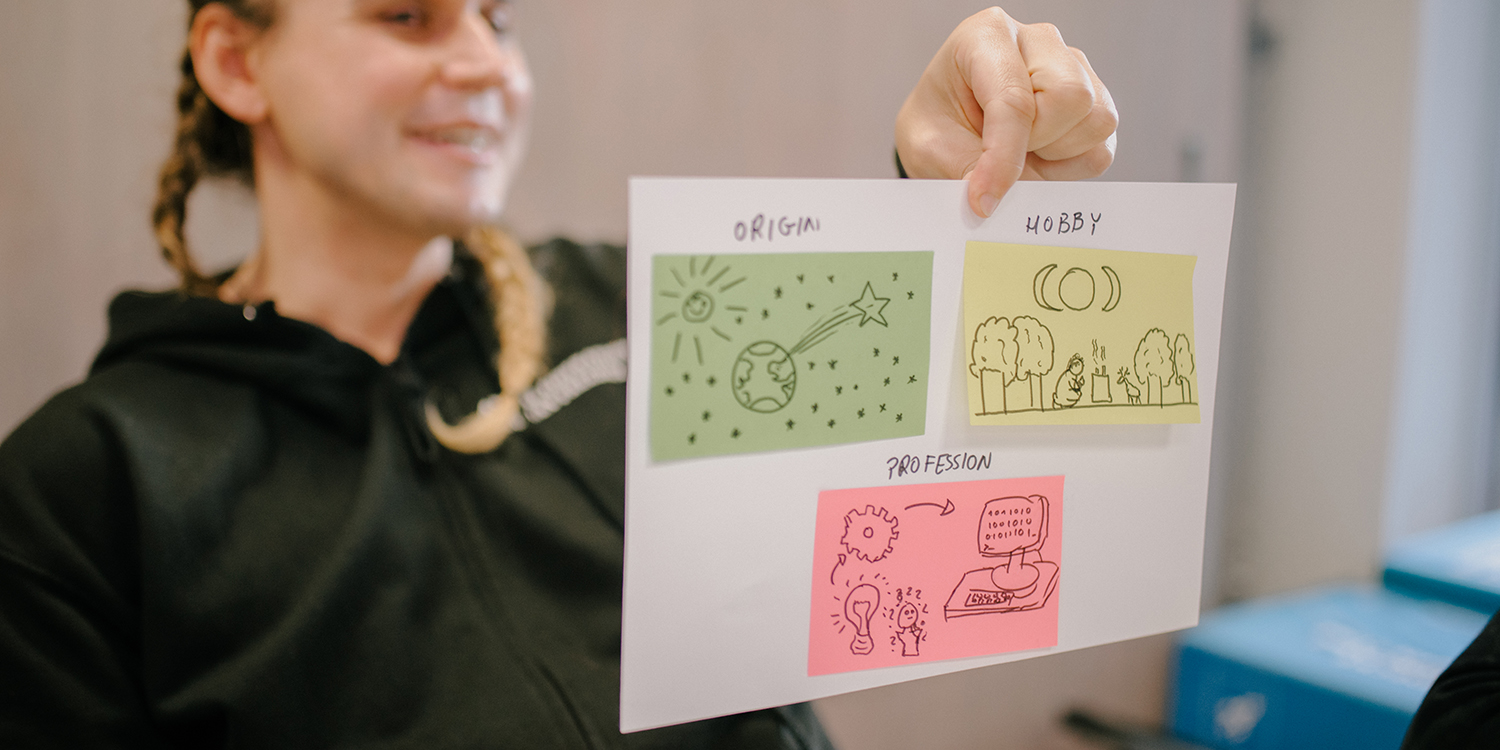 Selling, teaching, and reporting - all of these presentation styles demand a different way of communicating. Visuals and Storytelling are a means of empowering your message and facilitating the understanding of the content you are trying to convey. Finding the perfect metaphor and story is the primary challenge when creating a new presentation. In this block, we will study various frameworks for different kinds of presentations and how to find the best metaphors for your audience.
---
WHAT YOU WILL USE - MATERIAL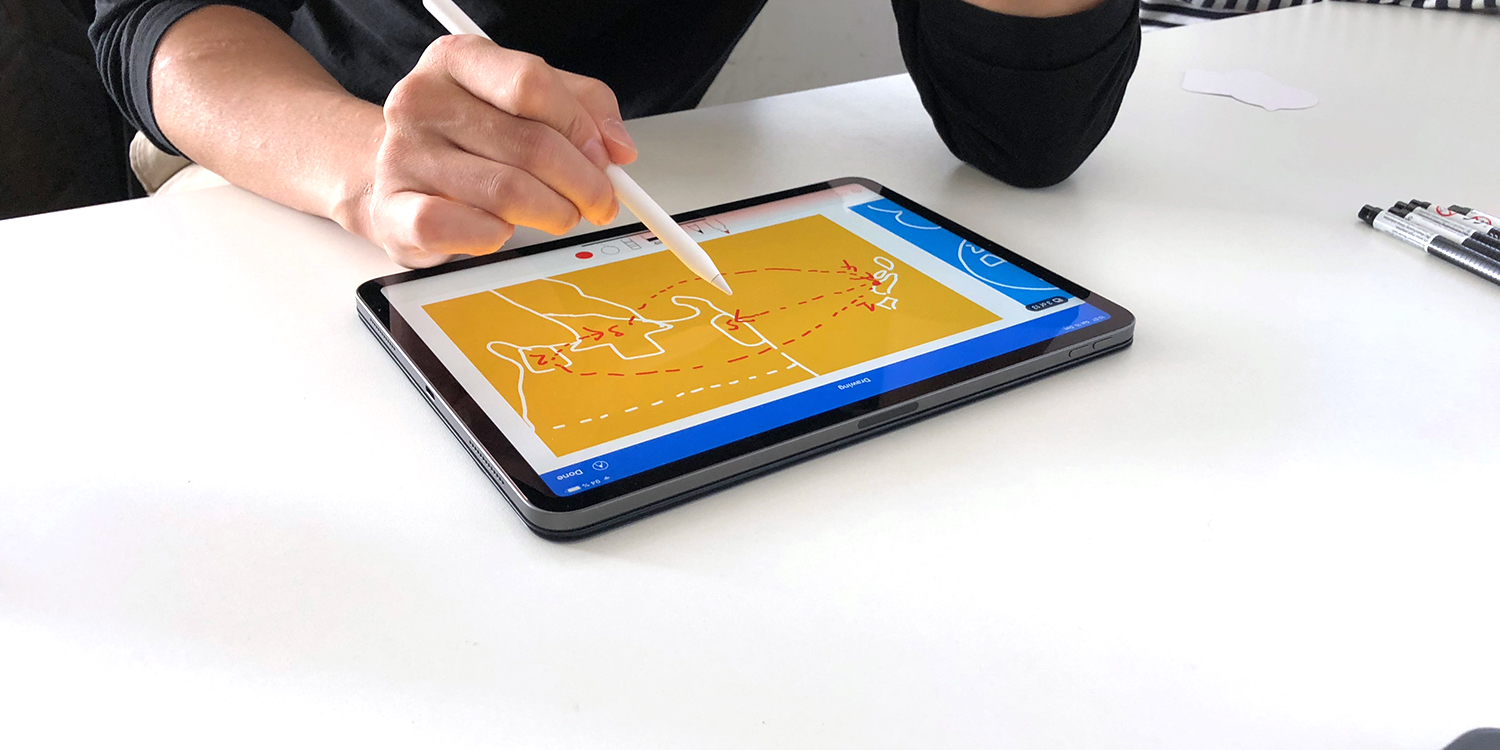 The workshop is entirely digital.
You will be using the newest iPad Pro and Apple Pencil.
If you already a device (any iPad Pro version and Apple Pencil), you can bring and use it.
Some of the apps that will be used are paid. So make sure to purchase and download it before the workshop.
PRESENTATION, WORKBOOKS & REFERENCES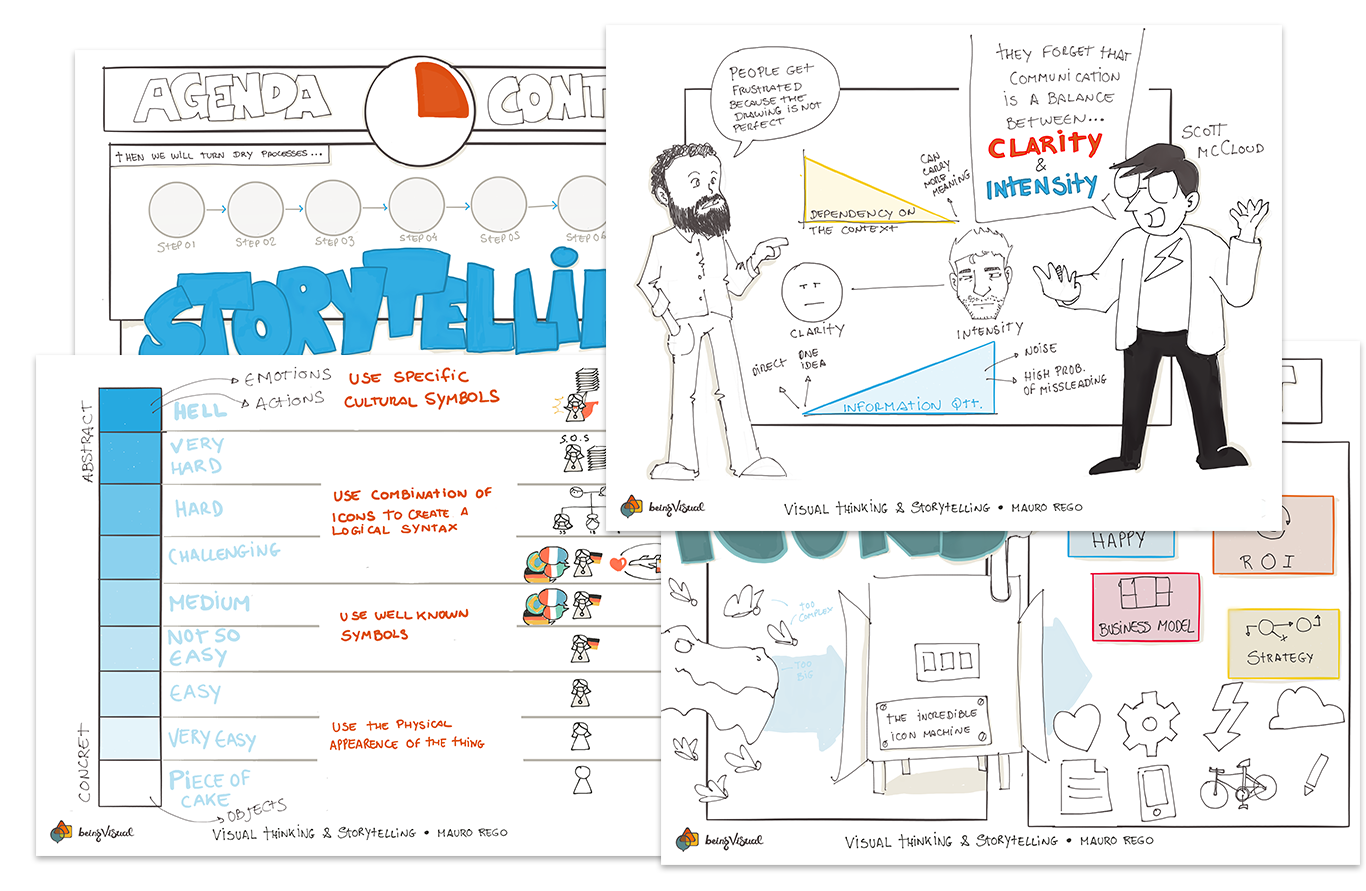 Everything presented and produced in the workshop will be available for the participants after the workshop. Besides you will receive a list of books about drawing and visualisation and links for icon resources and further classes to get even more pro.
This workshop has been already hosted at


"We had the pleasure of a one-day visualisation workshop with Mauro for our entire team. Mauro has a unique and very personal style of moderating workshops which just amazing. We all learned a lot, and it was huge fun at the same time. We also see the effects that we sketch more in our work throughout the team after the course. Absolutely recommended! :)"
Marc Stickdorn, Co-founder & CEO at More than Metrics and Author of This is Service Design Doing
---
WHO | MAURO REGO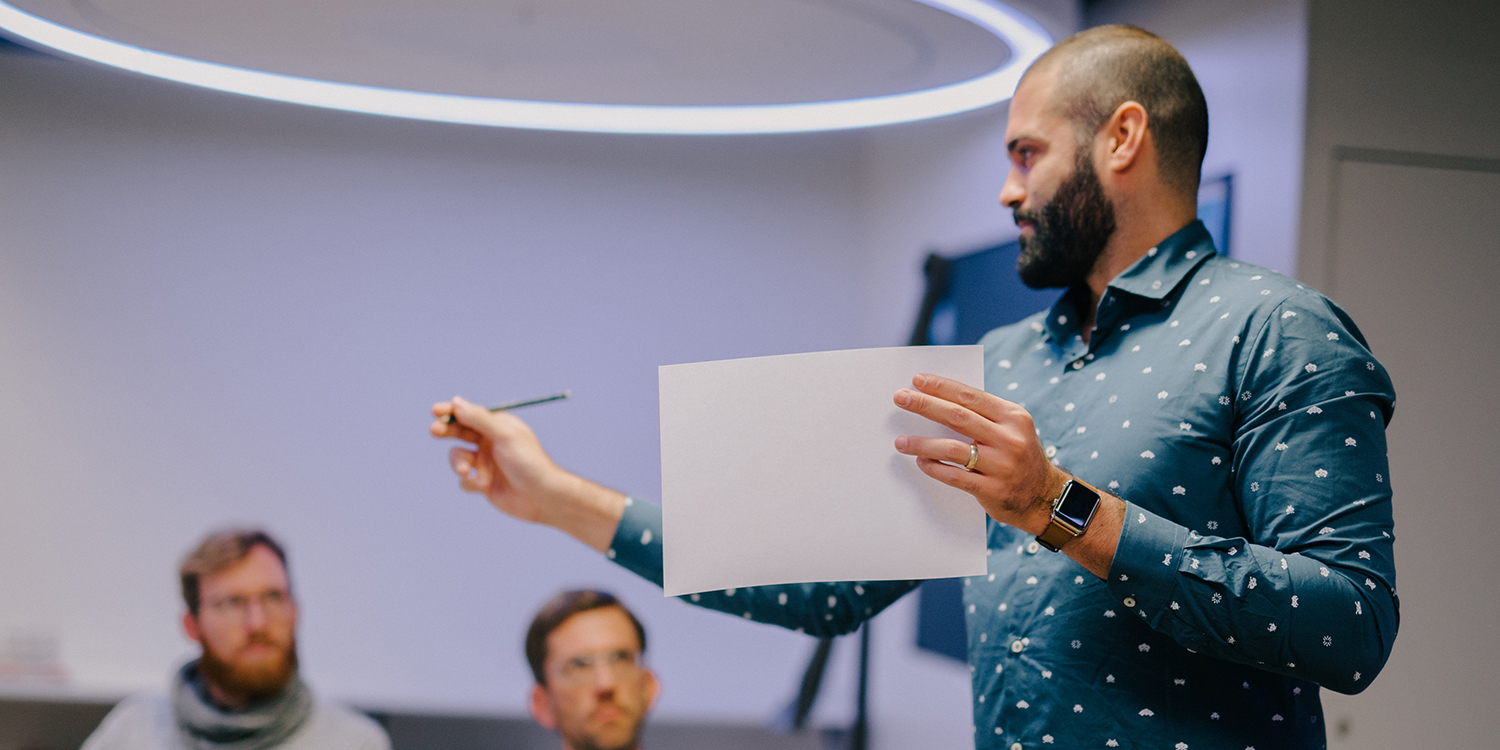 Mauro Rego works as Service Design Director at Designit. For nine years, he designs brands, digital services, and products for startups and organisations like Tesco, Allianz and Wikimedia Foundation (to name few). Before he has worked as an in-house designer for Telekom and SAP. Besides crafting, Mauro has eight years of professional teaching experience. He has been teaching as a guest lecture Service & Interface Design at the Köln International School of Design, Design Thinking for companies at the Professional Track of the HPI Academy and Visual Thinking at Wired Campus. Together with a team of design enthusiasts, he's running Service Design Berlin, a non-profit initiative for professionals.
The workshop will be held in English, but you can make questions in German and Portuguese.