Behind the Scenes – Creating an Online Programme for your Clients (EN)
About this event
Do you want to create an online programme for your clients?
During this event Samantha will share her story, what inspired her to create an online program, the process of pulling content together, structuring it and which technical tools she uses (and tried out) to arrive at a successful launch.
She will give tools and tips about what and how you can create your own online program.
The event will be virtual and in English.
Speaker: Samantha Amit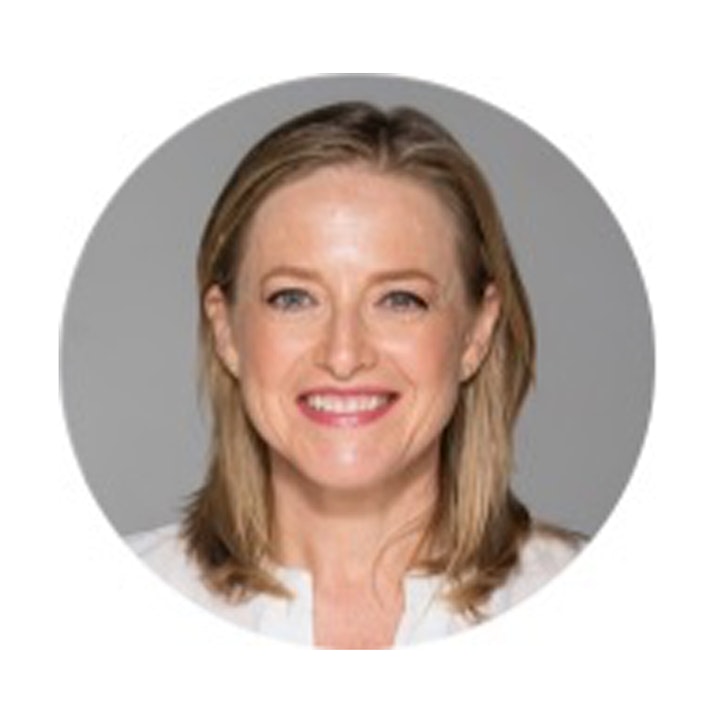 "Samantha enables leaders, teams and organizations to adapt and thrive during Covid-19 new era".
Samantha is the author of Mindfulness at Work, the Practice and Science of Mindfulness for Leaders, Coaches and Facilitators, and creator of Mindful Leadership, an online program for leaders and leadership teams using the Mindful ACT Leadership Model that she developed and has used for over a decade in global corporations.
Samantha has 25 years leadership and facilitation experience in global organizations. 14 years coaching virtual and f2f across 25 countries, 5 continents with leaders at all levels and holds the PCC (ICF) and ITCA (EMCC).
She has worked with clients like L'Oréal, Microsoft (with Invitechange), The State department, Norwegian MFA, Swedish MFA, NMG and many more.
Who should attend?
Coaches, Consultants, and Trainer who want to create an online programme and/or take the next step in building their business.
Overview of the evening: Samantha will speak about her journey, the "Mindful ACT" model, and the development of her online leadership programme.
She will take participants through a visualization to start to formulate ideas for what online content they want to share with the world and how they could do it.
At the end of this interactive workshop participants will walk away with a plan for growing their business online.
Evening Program / Ablauf des Abends:
18:30 Entry, Registration and Networking
18:45 Welcome and chapter updates
19:00 – 20:00 Guest speaker (between 45 and 60 minutes)
~20:00 – 20:15 Break / networking
20:15 – 21:15 Workshop led by Guest Speaker (between 45 and 60 minutes)
21:15 – 21:30 Closing - participants
21:30 – Official End of Evening, participants may stay on
CCEUs:
Core Competencies: 1
Resource Development: 2
Cost:
Member ICF Deutschland e.V.: 10 EUR plus ticket fee
Member ICF global: 15 EUR plus ticket fee
Guest: 20 EUR plus ticket fee
Organiser of Behind the Scenes – Creating an Online Programme for your Clients (EN)
Die International Coaching Federation (ICF)  wurde 1995 in den USA gegründet und ist heute mit fast 37.000 Mitgliedern (Stand März 2020) in 143 Ländern, weltweit, die größte Non-Profit-Vereinigung professioneller Coachs. ICF Deutschland gibt es seit 2001, mit derzeit über 630 Mitgliedern.
Die Ziele der ICF sind:
Die Integrität des Coaching-Berufs zu stärken und zu fördern.
Durch Zertifizierung von Coachs mehr Transparenz für Klient/Innen und professionelle Coaches zu ermöglichen.
Die ethischen Standards des Berufsstands auf hohem Niveau zu prägen und weiter zu entwickeln.
Klientinnen und Klienten bei der Auswahl des für sie geeigneten Coachs zu unterstützen.
Forum und Interessenvertretung für die weltweite Gemeinschaft der Coachs zu sein.
Die ICF-Mitglieder durch kollegialen Austausch, interne Weiterbildung, Pressearbeit und internationale Vernetzung bestmöglich bei Ihrer Arbeit und ihrem professionellen Wachstum zu unterstützen.
Die Förderung der Kunst, Wissenschaft und Praxis des professionellen Coachings Die International Coach Federation (ICF) wurde 1995 in den USA gegründet und ist heute mit mehr als 37.000 Mitgliedern in über 143 Ländern der weltgrößte Verband professioneller Coachs und Hauptansprechpartner für Menschen, die einen Coach suchen. Sie ist die einzige Coaching-Organisation mit einer weltweit anerkannten Zertifizierung, hohen ethischen Standards und 8 Kernkompetenzen, die den Rahmen für professionelles Coaching definieren. ICF in Deutschland gibt es seit 2001, mit derzeit rund 630 Mitgliedern. Voraussetzung der ICF-Mitgliedschaft sind Nachweise einer fundierten Coaching-Ausbildung sowie der aktuellen Tätigkeit als Coach. Zudem wird jedem ICF-Mitglied empfohlen, eine der drei ICF-Zertifizierungsstufen (ACC/PCC/MCC) zu absolvieren, um dadurch Professionalität zu demonstrieren.
Coachingverständnis
Die Mitglieder der ICF verpflichten sich zu einer Coaching-Form, die den Klienten als Experten des eigenen Lebens anerkennt. Sie sind demzufolge der Überzeugung, dass alle Klienten über genügend Ressourcen verfügen, um ihre Ziele zu erreichen. Und dass sie kreativ, eigenverantwortlich und in sich vollkommen sind.
Die ICF-Zertifizierung als internationaler Standard Bereits 1998 eingeführt, ist sie die international am weitesten verbreitete und zugleich die einzige weltweit anerkannte Coaching-Zertifizierung. Aktuell gibt es bereits rund 30.000 ICF-zertifizierte Coachs. In zahlreichen internationalen Konzernen und Organisationen (z.B. IBM und NASA) ist eine ICF-Zertifizierung Voraussetzung für die Aufnahme in den Coaching-Pool. Die Zertifizierung ist nicht an eine Mitgliedschaft gebunden; auch verbandsunabhängige Coachs sowie Mitglieder anderer Verbände können sich durch die ICF zertifizieren lassen. Der Neutralität der ICF dient es auch, dass der Verband keine eigenen Ausbildungsinstitute betreibt.