Eventinformationen
Veranstaltungsort
Berlin
Grünberger Straße 84
10245 Berlin
Germany
Comedy showcase featuring guests from RTL TV, Quatsch Comedy Club, Nightwash Live, Hamburger Comedy Pokal, Comedy Central Roast Battle!
Zu diesem Event
The Wall Comedy Club's fiercest monthly showcase.
Our first show back LIVE in THE FLESH!
We are dedicated to bringing fun & laughter! Join us in the heart of Friedrichshain at Boxhagener Platz, amongst the city's best restaurants, bars & nightclubs.
Balls to the Wall will feature a line up of Powerball comedians hosted by Shameless. The night features 100% heavy hitters of internationally touring comics.
FIERCE. FUNNY...FABULOUS
Our show stars:
Tim Whelan (UK), Quatsch & Nightwash regular
Rohit Bhatia (IN), Indian punk rocker, writer & stand up
Liliana Velasquez (COL/USA), ex-dominatrix turned comedian
Duckie L'Orange (AUS), infamous puppeteer & cabarettist
Our established & infamous guests have been seen: RTL TV, Quatsch Comedy Club, Nightwash Live, Hamburger Comedy Pokal, Comedy Central Roast Battle! They have toured throughout the Americas, Australia, Asia & Europe.
Join us for drinks from 20:00, show begins at 20:30.
Presale tickets highly recommended, we sell out.
All performances are in the English language.
12€ Advance / 15€ Door sales
***special social distancing measures & limited seating will be in place. Booking in advance highly recommended.****
------
TIM WHELAN
As well as performing in German nationwide, Tim has carved out a niche for himself on the Berlin comedy scene with an act encompassing accents, impressions and comedy songs. Keen observations, kindly German-jostling, bad puns and nerdish monologues rub shoulders in his set. He first performed in 2014 in Leipzig and started a popular standup series of English Comedy Nights. He's hosting the night tonight as well as returning to his roots with a music comedy set. Tim has performed standup in France, Belgium, Holland, Finland and Estonia as well as at the Utrecht Comedy Festival and the Edinburgh Fringe. Booking and dates: www.timwhelan.de
ROHIT BHATIA
Born and brought up in Bombay, India, Rohit Bhatia worked as a news reporter, and played in a punk rock band, before moving to Berlin. He started performing stand up in 2014, and quickly made a mark in Berlin's comedy scene with his acerbic wit and thought-provoking material.
Rohit's observations about life in Europe have evoked joy, mirthfulness, empathy and, on occasions, manic rage. His material covers a wide variety of topics including race-relations, cultural appropriation, foreign policy, immigration, and religious persecution in correlation with waking up too early. In addition to the local press, he has been featured on BBC Radio and in The Guardian.
Rohit has performed in cities across Germany, Sweden, India, Vietnam, Finland and the Netherlands. He performed his first solo show to a packed room in Sweden. A regular on Berlin's comedy circuit, he hosts houseful comedy shows in Kreuzberg, notably Revolver ~ The comedy show with a Bang! He also performs in German, and is currently the only Indian comedian to do so.
In India, Rohit worked in the newsrooms of The Times of India and Daily News & Analysis. He contributed to music magazines Blender and The Record. He continues to write for online and print news journals as a freelancer.
His past work experience include credits in the Hindi film industry as a writer and lyricist. https://www.thebhatia.com
DUCKIE L'ORANGE
Performance artist with a twist - Her recent performance on German television program Das Supertalent went viral and plunged her into worldwide notoriety. She does weird and wacky interactive performances for kids, and equally wacky but significantly dirtier shows for adults. She's been all around town like a hipster on a vintage bicycle – from performing at the Sydney Opera House, barking in a steam punk carnival with Antigua i Barbuda at Sydney Festival, touring Germany with the Puppetry Slam Berlin & creating shows in the jungles of Kalimantan and Timor Leste.
"Horrified audience members could barely watch" The Daily Mail (UK)
"while one half of the audience laughs, the other sinks shamefully into their armchairs" Berliner Abendblatt (DE)
"Well-coiffed" Nova 96.9 Radio (AUS)
www.duckielorange.com
LILIANA VELASQUEZ
She has crossed borders all her life. Raised in Miami Medellin and New Jersey there is no role she cannot play and her comedy reflects this extravagant mix in her Latina-tude, Catholic guilt and American dreaming. As an adult, Liliana recklessly explored NYC, slipping in and out of different art forms, costumes, and jobs. She has so many outrageous stories to tell, it would horrify her proud parents, Only now do they admire her comedic outlook on so many mistakes. Always hungry for new challenges, Liliana soon found other platforms for the performance that is her life: Berlin Neukölln. She is proud to be queer and not perfect and enjoys waking up in the afternoons.
As if that isn't enough, she is also leading lady at Freudian Slip Club, producing hundreds of shows in Germany every year.
http://freudianslipclub.wordpress.com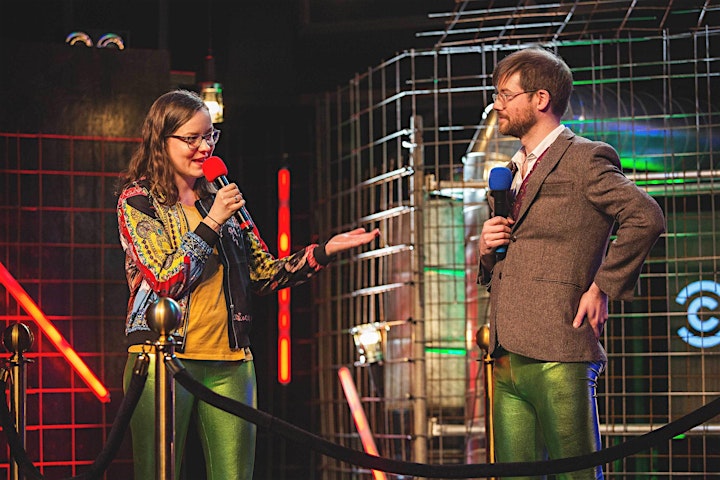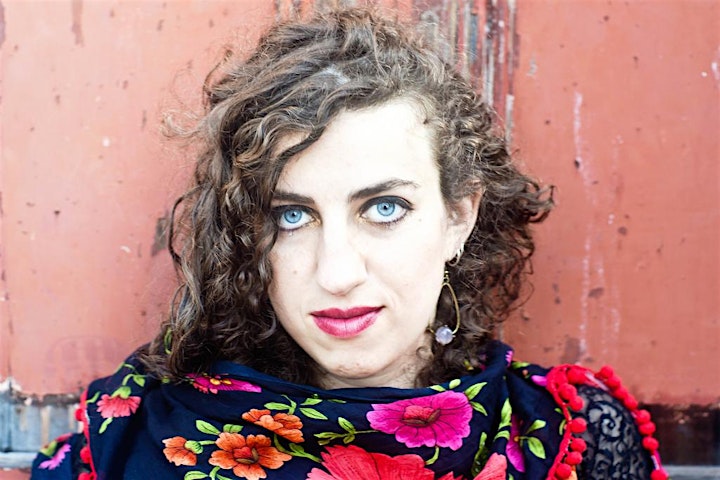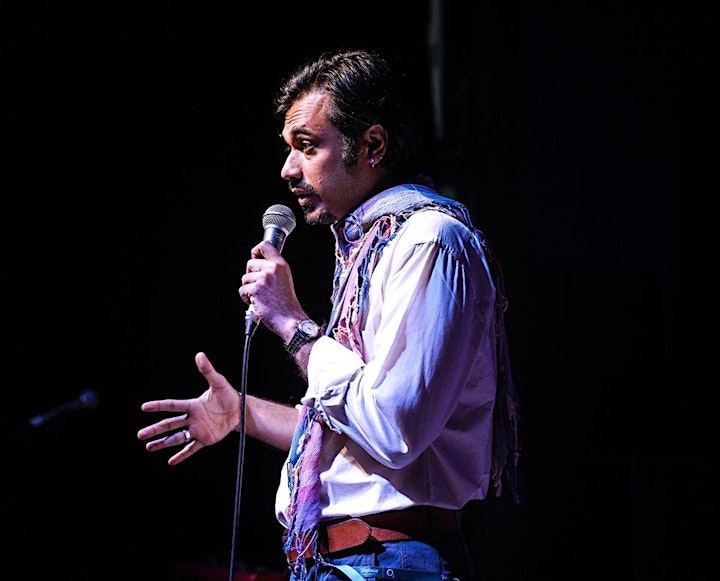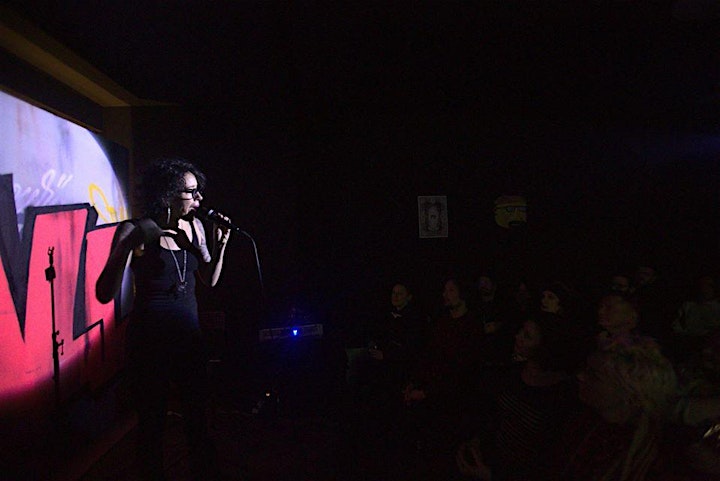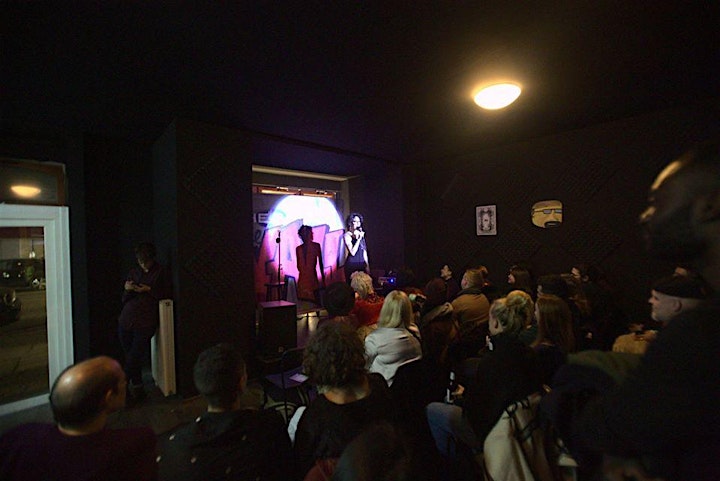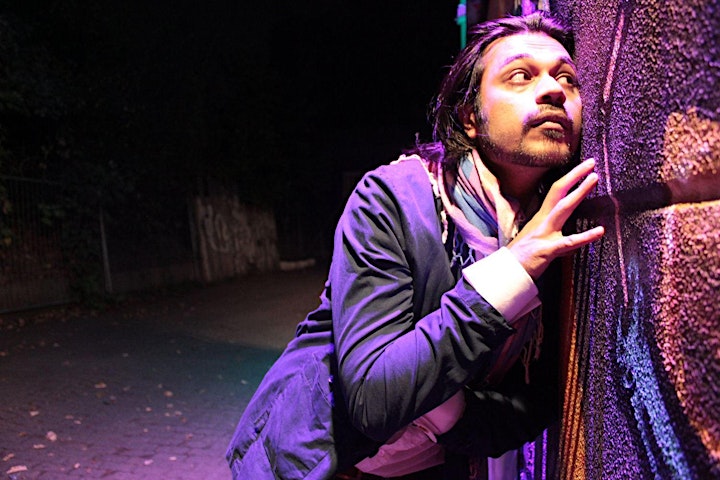 Datum und Uhrzeit
Veranstaltungsort
Berlin
Grünberger Straße 84
10245 Berlin
Germany