AWERT – Architecture Evaluation (iSAQB CPSA-A) - date confirmed! - Vienna
Description
Architecture Evaluation –Reflect and assess software architecture
Architecture evaluation is an essential tool for gaining confidence in architectural design and to improve existing solutions. Evaluations enable developers to verify architectural approaches - focused and sustained. Or to discard them well-informed. Above all, architecture evaluation encourages communication and transparency. Correctly applied, it therefore fits perfectly into modern development processes.
In this workshop you will learn how to use fundamental techniques and methods to reflect software architectures. You'll conduct evaluation workshops in various roles and get valuable skills to implement evaluations in your own work.
The primary target groups are software architects and designers who are keen to understand architectural evaluation. Interested developers, for example from agile teams, and technical project managers will also find valuable inspiration. Basic knowledge of ​​architecture patterns and design principles as well as practical experience in software architecture and development are helpful.
Workshop language: English
Certification
The training is licensed by the iSAQB and contributes to the approval of the Advanced Level Certification (CPSA-A). By participating in this 2-day training you will receive 20 credit points in the methodical area. The iSAQB curriculum for this module can be found here. Our trainers have contributed significantly to this curriculum.
Agenda
Objectives and benefits of architectural evaluations

Prerequisites for an architectural evaluation

Qualitative vs. quantitative assessment methods

Detect and address qualitative requirements

Describe and refine assessment attributes

ATAM – Architecture Tradeoff Analysis Method

Preparing and conducting review workshops

Integrating evaluations methods in an existing process

Assessment of existing systems or parts of a system

Wrapping up an assessment and making use of evaluation results
Trainer
Stefan Toth supports for one and a half decades international projects with technical and conceptual work as engineer, architect, trainer and coach. His main focus lies in the conception and evaluation of mid-sized to big systems, enabling our customers to actively shape their systems, technologies and platforms as needed. Stefan's experiences from customers all over the globe fed dozens of publications, including two books (swamuster.de)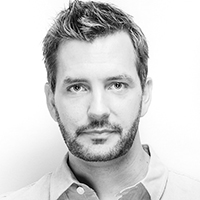 Venue & Accommodation
ARCOTEL Donauzentrum
Wagramer Straße 83-85
1220 Wien | Österreich
We have special conditions for our participants at the ARCOTEL Donauzentrum (single room 99 € per night/person, breakfast included). Please note that the costs are not included in the training price. To book your room directly, please use the following contact: reservation.vienna@arcotelhotels.com (the contingent is available up to 4 weeks before the start of the training). Please keep the deadlines in mind and book the room by yourself.
Organised by: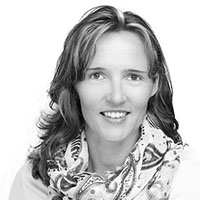 If you have any questions or if you would like to make a reservation - or anything else, we would be delighted to hear from you by email: Tabea Hentschel (tabea.hentschel@embarc.de) or use our contact form.