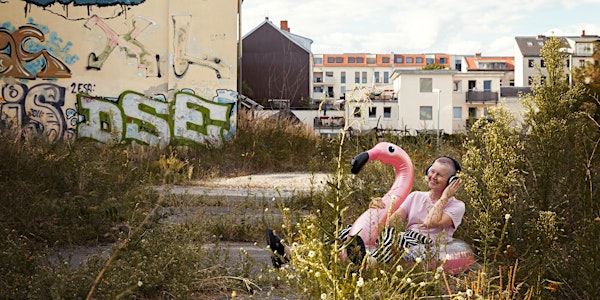 Audiowalk BRACHLAND [WASTELAND]: Urban utopias in Weißensee, Berlin
The audiowalk with stories from the Weißensee locals who have rediscovered 'empty' places and turned them into experimental playgrounds.
When and where
Location
Meeting Point – Brotfabrik Berlin Caligariplatz 1 13086 Berlin Germany
About this event
Berlin is undergoing a big transformation. We tend to pass empty spaces by and think of them with a bit of frustration or sadness as temporary places for something that used to be or is yet to come. But what happens when we change our perspective and perceive them as places full of opportunities?
In this audio walk, we are going on a fantasy journey with protagonists from the Berlin neighbourhood Weißensee who have rediscovered abandoned places and turned them into their experimental playgrounds. They take us on a post-reunification art safari, lead us through the rubble of post-war Berlin, and show us a wild playground of Weißensee. In these places, we experience freedom – even if only for a short time – to imagine anything we want.
The audiowalk was produced and will be led by Katya Romanova, a cultural project manager and designer based in Berlin. "Brachland" is her final university project dedicated to the neighborhood where she lives at. As she was collecting personal stories and memories of different protagonists from Weißensee, places in transition caught her attention: they often go unnoticed but can tell us just as much about the district as other historical and cultural sites. The audiowalk is produced as a part of the bachelor thesis at HTW Berlin in 2022 with the kind support of the KIEZ:MOBIL project.
The walk is organised as part of the conference "WARning the cities".