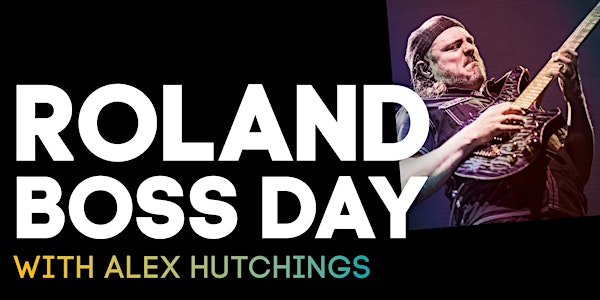 Audio: Katana workshops with Nicolas Fleury & Alex Hutchings
Get insights into Katana with Nicolas Fleury & Alex Hutchings
When and where
Location
SAE Institute Brussels 10 Rue Gachard 1050 Ixelles Belgium
About this event
In this session you will learn:
What is Katana / The Story behind the amp
Overview of its features for studio and live use
The benefits of a modern Katana Amp in a studio environment :
-Setting up a recording session with Katana
-Dialing a usable guitar tone using the panel and the editor
-Saving/recalling/organizing patches
-Using and setting up the Foot Controllers for maximum real-time control of the tone
-Re-amping : what for ? and how to do it with Katana ?
We will also be answering any questions you may have.
___________________________________________________________________________
Dans cette session, vous apprendrez :
Qu'est-ce que le Katana / L'histoire derrière l'ampli.
Aperçu de ses caractéristiques pour une utilisation en studio et en live
Les avantages d'un ampli Katana moderne dans un environnement de studio :
-Mise en place d'une session d'enregistrement avec Katana
-Trouver un son de guitare utilisable en utilisant le panneau et l'éditeur.
-Sauvegarde/rappel/organisation des patchs.
-Utilisation et configuration des pédales de contrôle pour un contrôle maximal en temps réel du son.
-Re-amping : pour quoi faire ? et comment le faire avec Katana ?
Nous répondrons également à toutes les questions que vous pourriez avoir.