Artificial Intelligence & Chatbots with Silicon Drinkabout & The Entreprene...
Description
All you need to know about AI & chatbots
---
Our friends from IBM and Microsoft are going to give a deep dive into AI & ML on examples of IBM Watson Cognitive Solutions and Microsoft Bot Framework with Cognitive Services. We hear about artificial intelligence a lot in the news - but what does it mean? At our event we are going to explain what AI actually is and look into application of Machine Learning algorithms, and how they are used in the realm of Chatbots.
AGENDA:
"IBM Watson Cognitive Solutions" (with demo), by Nadia Karch & Stephan Reimann, IBM
"How to build intelligent bots with Microsoft Bot Framework", by Daniel Heinze, Microsoft Bot Framework
Networking with Silicon Drinkabout & The Entrepreneurial Group
SPEAKERS:
1.1. Nadia Karch, IBM Watson.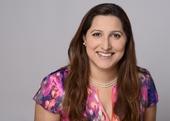 Bio: Nadia has been working with IBM for the last 6 years as Application Architect for their procurement solution. She has recently started her companionship with Watson, and she's very excited to explore the cognitive world, and what we will be able to achieve together in the future.
1.2. Stephan Reimann, Big Data at IBM.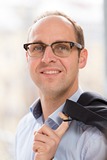 Bio: Stephan is passionate about Big Data and Analytics for 10 years. His focus is on large-scale analytics technologies such as data warehousing and streaming analytics as well as advanced analytics.
They will talk about: Watson is a cognitive technology that can think like a human. With Watson, you can analyze and interpret all of your data, including unstructured text, images, audio and video. With Watson, you can create chat bots that can engage in dialog. We will be looking at demos, & an introduction to Watson conversation service for building Watson virtual agents.
2. Daniel Heinze, Microsoft Bot Framework.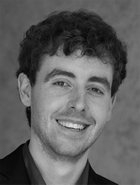 He will talk about: The Microsoft Bot Framework enables everyone to build intelligent bots into various channels: Facebook, Skype, Slack, etc.). Daniel showcases current scenarios and introduces the topic Bot Development.
Bio: Daniel is a passionate Software Developer for 10 years. His most proficient area is Data Science and because of that he handles the topics Machine Learning, Cognitive Services and Bots at Microsoft.
PARTNERS:
The event wouldn't take place without the greatest partners, such as:
Co-hosts: Silicon Drinkabout & The Entrepreneurial Group
Location partner: Burda Bootcamp
Sponsor: Microsoft
Organizer of Artificial Intelligence & Chatbots with Silicon Drinkabout & The Entrepreneurial Group