Arabic Community Event - Start Your Career in Tech! - 24.11.2022
Join our Arabic Community & Learn how to start your digital career in Germany.
About this event
Look forward to:
We share with you the experience of a DCI student
Ask all your questions in Arabic
Get all the information you need to change your career and start in the digital industry. We help you get financed by Jobcenter or Agentur für Arbeit and start a career in the digital field!
How to take part?
Register for free on this page.
Join the webinar using the link.
Check your inbox for a confirmation email including the webinar link. Don't forget about the spam folder ;)
Save the date in your calendar.
You will receive a reminder by email 1 hour before the webinar starts.
Our graduates.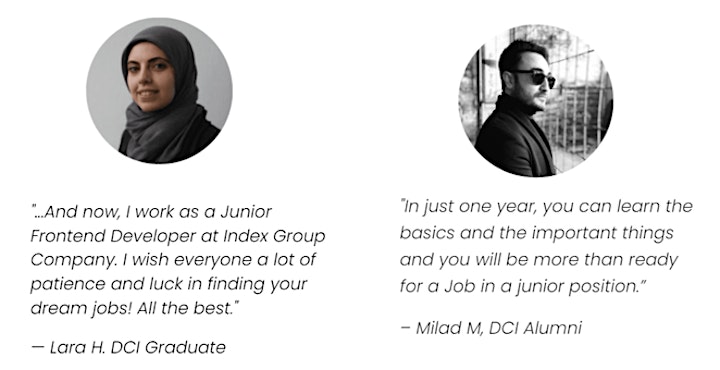 Questions?
Feel free to contact us:
Samih Galal - Partnership & Community Manager
Email: samih.galal@digitalcareerinstitute.org
(cei:6957602)
(ci:CENT-ARAB-EN-2022-11-24)