Applying for a junior research group in Germany: Free webinar in German
Sales Have Ended
Registrations are closed
Vielen Dank für deine Registrierung! Wir senden dir die Zugangsdaten zum Webinar einen Tag (26.10.21) vor der Veranstaltung zu. Herzliche Grüße vom GSO-Team
Sales Have Ended
Registrations are closed
Vielen Dank für deine Registrierung! Wir senden dir die Zugangsdaten zum Webinar einen Tag (26.10.21) vor der Veranstaltung zu. Herzliche Grüße vom GSO-Team
Learn more about the funding landscape for junior research groups in Germany with a special focus on the Returning Scholars Program.
About this event
The event will be held in German.
The German Scholars Organization and the Ministry of Research and Culture in North Rhine-Westphalia are hosting a free webinar for young researchers who are interested in continuing their academic career in Germany.
We give an overview of research group programs in Germany and focus on the example of the Returning Scholars Program funded by the Ministry of Research and Culture in North Rhine-Westphalia.
The program aims to attract researchers who are residing and undertaking research abroad to North Rhine-Westphalia. Successful candidates receive up to 1,25 million Euros over the course of five years to set up a research group at a North Rhine-Westphalian university of their choice.
This year's topic is Medically relevant research (all disciplines).
Join us to get an overview of programs in Germany, get valuable advice from a researcher who is currently establishing a group in Germany, and learn more about the application process of the Returning Scholars Program and the expectations of universities.
Our guests:
Dr. Fabian Schulz, Advisor for the Returning Scholars Program at Ministry of Research and Culture in North Rhine-Westphalia
Helga Soer-Sodmann, Department Head of Research funding support at University of Muenster
Alpaslan Tasdogan, MD, PhD, University of Texas Southwestern Medical Center and current fellow of the Returning Scholars Program
Dr. Marieke Üzüm, Head of Advisory Services and Programs, German Scholars Organization
Moderated by Dr. Anne Schreiter, German Scholars Organization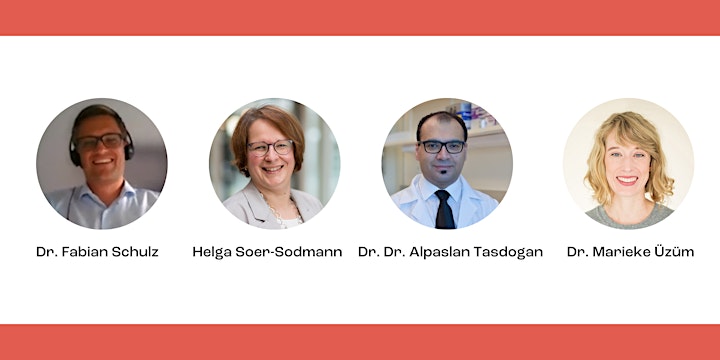 There will be enough time for Q&A.
_________________________________________________________________________________________
You will receive the link one day before the webinar.
Organizer of Applying for a junior research group in Germany: Free webinar in German
GSO is an independent, nonprofit association based in Berlin. We support and mentor researchers on their career path – irrespective of whether this path leads to a university or other research institution, to an enterprise or nonprofit organization. Because our society needs the potential of trained researchers everywhere.
We ADVISE researchers independently and on an equal footing on career questions; we CONNECT peers and experts in all sectors and, together with our funding partners, PROMOTE them through programs.