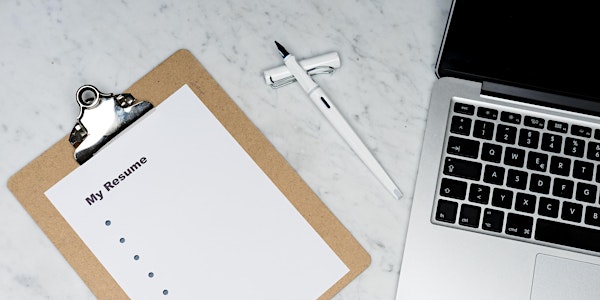 Application and Career Workshop (2 Sessions) - Summer term 2022
Veranstaltungsort
Online-Event
Der Ticketverkauf ist beendet
Registrierungen sind abgeschlossen
You have succesfully registered for the workshops. The registration is compulsory!
Bachelor/Master, International background seeks: Your way to a successful application in Germany!
Zu diesem Event
13.06.22, 10:15 – 11:45 am, Zoom
How do I write a good application? What is special about applying for jobs in Germany? In this workshop these and other questions will be discussed so that you and your documents make the best possible impression on the desired employer. A special focus will be placed on the correct interpretation of job advertisements and the design of CV and cover letter.
21.06.22, 10:15 – 11:45 am, Zoom
Bull's-eye! You have received an invitation to an interview based on your application. But how does a job interview actually work? What do I have to pay particularly attention to in German job interviews? What are special requirements for online interviews? In this workshop you will be taught strategies and given tips so that you can make the best performance and increase your chances of being hired.
The participation is free of charge. The registration is binding. The training will be held in English. Only for international students of RUB.