About this Event
ANTHONY B – gwiazda reggae z Jamajki w Starym Klasztorze!
Klub Stary Klasztor zaprasza do Wrocławia na koncert jednej z najjaśniejszych gwiazd na światowej scenie muzyki reggae.
ANTHONY B & House of Riddim wystąpią 14 marca w Sali Gotyckiej, a gościem specjalnym koncertu będzie doskonale znany fanom jamajskich brzmień, MESAYAH!
ANTHONY B aka Keith Blair jest jednym z najlepszych artystów roots i dancehall ostatnich dwóch dekad. Urodził się w 1976 roku w Clark's Town na Jamajce. Już na początku swojej kariery dał się poznać jako artysta ze świadomym przekazem inspirujący się twórczością i postawą życiową Petera Tosha i Boba Marleya.
W swoich tekstach porusza problemy biedy, Afryki, niewolnictwa oraz kwestie polityczne i religijne. Już jako nastolatek wbrew protestom rodziców dołączył do ruchu Rastafari i tzw. Bobo Dread's stając się wkrótce jednym z ich czołowych reprezentantów.
Anthony B to niezwykle płodny artysta, ma na swoim koncie 26 solowych albumów i niemal drugie tyle kolaboracji z innymi artystami takimi jak m.in. Sizzla, Capleton, Luciano czy Junior Kelly.
Podczas koncertu usłyszymy wielkie hity, jak "Police", "Fire Mon Rome", "My yes & my no", ale także najnowsze piosenki "King in my Castle", "Naah buy no friend" i "First time I Fall" z nowego albumu "King in my Castle".
14.03.20 godz.20.00 Sala Gotycka w Starym Klasztorze, ul. Purkyniego 1
ANTHONY B & House of Riddim feat. MESAYAH
BILETY
(A) Tylko bilet
(B) Bilet zawiera płytę CD nowego albumu "KING IN MY CASTLE" i Book Anthony'ego B (CD i Book są podpisane ręcznie) !!! -> Tylko do wyczerpania zapasów.
>>> Płyty CD i książki są wydawane na miejscu !!! <<<
Bilety są dostępne tutaj >>>> www.anthonyb.de • www.eventbrite.com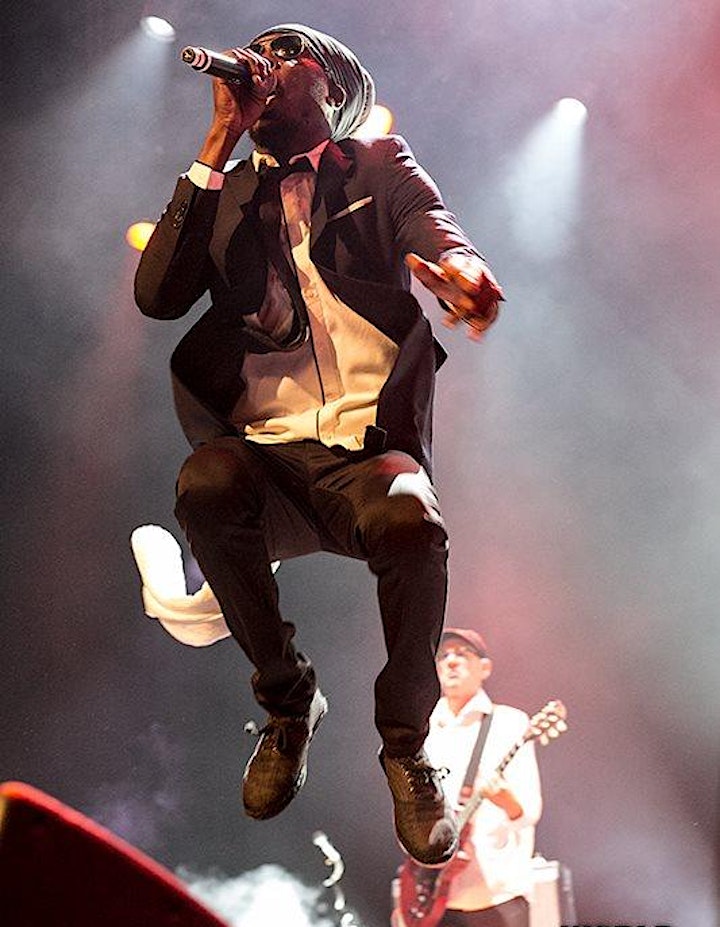 International Hits like 'Police', 'Fire pon Rome', 'My yes & my no' are the golden classics but also the latest tunes like 'King in my Castle', 'Naah buy no friend' and 'First time I fall' of the new Album 'King in my Castle' are highlights in every live show all over the globe.
In 2019, Anthony B celebrated his first book release 'The Secret To A Man's Heart' in Berlin, Germany. We are honored to present Anthony B with House of Riddim in Dortmund on April 24, 2020.
Line Up:
Live on stage: Anthony B & House of Riddim Band
Mesajah & I-grade
Caveman Sound (Jamaica/ Munich)
ENTRY AT DOOR 100,- PLN • GATES OPEN 7 PM
TICKETS
(A) Just Ticket
(B) Ticket includes CD of the new Album 'KING IN MY CASTLE' & Book from Anthony B (CD & Book are hand signed) !!! -> Nur solange der Vorrat reicht.
>>> CD's & Books will be hand out at the venue!!! <<<
Tickets available here >>>> www.anthonyb.de • www.eventbrite.com
Performers
Date and Time
Location
Refund Policy