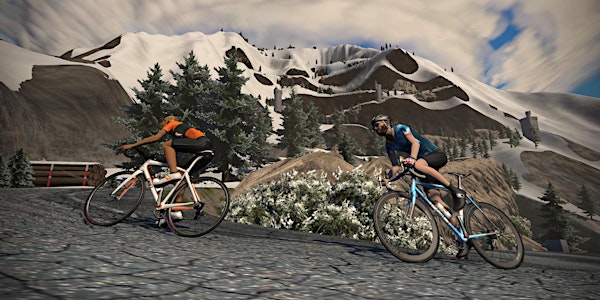 ALPECIN CYCLING X-MAS SEASON CLASH
ALPECIN CYCLING X-MAS SEASON CLASH
About this event
Christmas can be challenging for the waistline, with plentiful food and temptations wherever you turn.
Fight against it and join us in the Alpecin Cycling X-mas season clash from December 26-30 to burn off the calories during the holidays. We make it easy for you because the simple fact is the reason you burn more calories riding uphill.
That's why Jörg Ludewig (Head of Sportmarketing Alpecin and three-time Tour de France finisher) takes you up day by day to the Alpe de Zwift.
Regardless of whether you want to get the KOM, improve your personal best from day to day or simply want to roll up the twelve-kilometer climb, we promise you one thing: after the five days on Zwift with us you will feel fit again and can tackle the New Year!
Attention: You will get the Zwift-URLs to the event series after your registration!
JOIN US ON OUR TEAMS MEETING FOR THE SESSION! Just follow this LINK:
https://teams.microsoft.com/l/meetup-join/19%3ameeting_YWY0NDZhMWUtY2M2MS00YTZmLTk1MDAtYmVjNzQ0ZDI4Njg2%40thread.v2/0?context=%7b%22Tid%22%3a%22d3b9dc68-c66e-4d4d-80b5-8350470a584d%22%2c%22Oid%22%3a%224fe83ca5-2f46-4b4f-9ca2-f8f9914566b5%22%7d
Keep yourself updated by checking out our website:
https://www.alpecincycling.com/
And make sure to give us a follow on instagram: