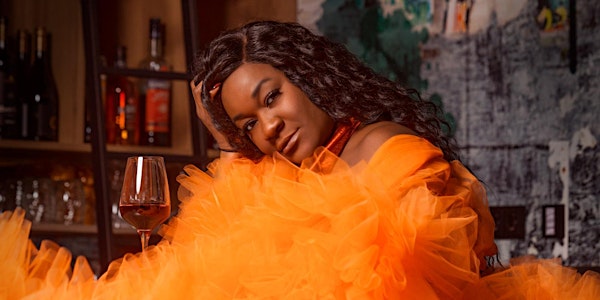 Alicia Cibola HEART & SOUL E.P. Release Party & Concert
Join us for the HEART & SOUL E.P. Release Party!
When and where
Location
Weltspiele Club Weidendamm 8 30167 Hannover Germany
About this event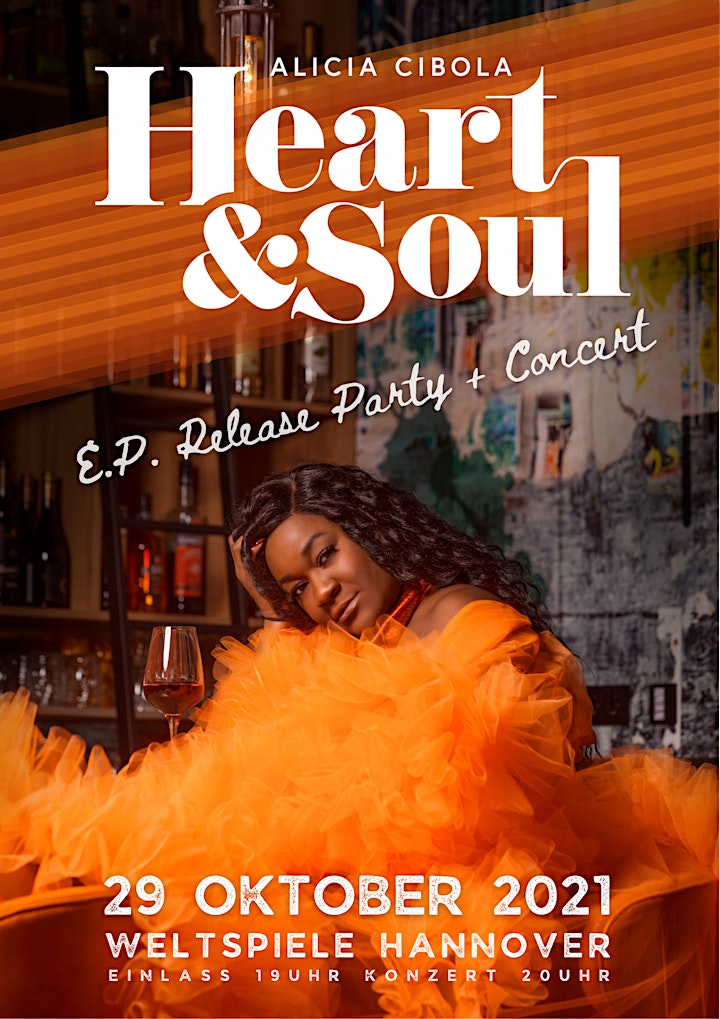 Besuchen Sie uns im Weltspiele Club in Hannover zu Alicia Cibola's Release-Party und Konzert! Wir werden die komplette 7-köpfige Band für eine unvergessliche Nacht auf der Bühne haben! CDs und T-Shirts sind käuflich zu erwerben. Der Eintritt ist frei und es gelten die Corona-3G+ Bestimmungen. Eine Registrierung ist erforderlich. Bitte antworte hier.
(Photograph by Jan Blachura)
PRESAVE THE EP HERE: https://distrokid.com/hyperfollow/aliciacibola/heart-and-soul
About the Artist:
Alicia Cibola ist eine American Soul-, Blues- und Pop-Singer-Songwriterin aus Houston, Texas Ihr Songwriting ist stark von ihrer eigenen Lebenserfahrung geprägt. Sie wuchs in Lafayette, Louisiana auf, wo sie im Kirchenchor sang und in schulischen Musical-Produktionen mitwirkte. Ihre ersten Chorerfahrungen machte sie im Alter von sieben Jahren und fortan hat sie immer gesungen. Verschiedene Schulprogramme weckten ihre Liebe und ihren Respekt für die darstellenden Künste. An der Lafayette High School besetzte sie Hauptrollen in zahlreichen Musical-Produktionen und Chorinszenierungen. In der Oberstufe wurde sie zur Co-Präsidentin des Schulchors ernannt und wirkte im anspruchsvollem Theater-Programm der schuleigenen Arts Academy mit. 2009 wurde sie schließlich mit dem 'Outstanding Senior Musician Award' als beste Musikerin des Jahrgangs geehrt und gewann eine Solisten Auszeichnung bei der 'Southern Invitational Choral Conference'; einem landesweiten Wettbewerb der University of Southern Mississippi.
Im Jahr 2014 begann Alicia mit der Aufnahme und Performance ihrer eigenen Musik. Sie ist live mit dem Bluesmusiker und Grammy-Gewinner Tony Goulas aufgetreten und ihre Cover-Musik-Videos wurden auf Social-Media-Plattformen von der alternativen Rockband Tonic geteilt. Alicia Cibola veröffentlichte im Mai 2021 ihre zweite Single und musikvideo 'Roadrunner'. Der Song wurde in Hannover aufgenommen und das Musikvideo in Hannover gedreht. Ihr Musikstil lässt sich als eine Mischung aus Soul, Blues und Pop beschreiben, inspiriert unter anderem von Aretha Franklin und Tina Turner.
Seit 1 Jahr spielt sie mit ihrer Band in Hannover. Alicia Cibola und Band haben in der Bahlsen-Zentrale, beim Kulturwiese-Festival und beim Hinterhof-Festival gespielt. Die Band hat auf Festivalbühnen, in Livestreams und in Kirmesparks gespielt. Ihre Musik ist inspirierend und macht Spaß und die Band bringt Freude und good vibes in jedes Konzert.
Official Website https://www.aliciacibolamusic.com/
Instagram https://www.instagram.com/aliciacibola/
Facebook https://www.facebook.com/AliciaCibolaMusic