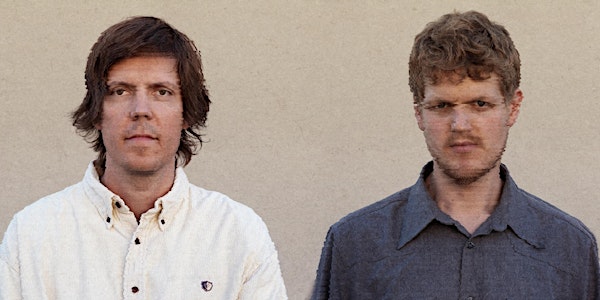 Aiming For Enrike @Elipamanoke - Leipzig
We are happy to have Aiming for Enrike performing their latest release in Leipzig. Taking part in our next crossover event at Elipamanoke.
Zeit und Ort
Veranstaltungsort
elipamanoke Markranstädter Straße 4 04229 Leipzig Germany
Karte und Wegbeschreibung
Rückerstattungsrichtlinie
Kontaktieren Sie den Veranstalter, um eine Rückerstattung anzufordern.
Zu diesem Event
10 Stunden

Mobile E-Tickets
First off, we'd like to thank Elipamanoke for hosting our event.
In the next couple of weeks we will announce further information about this event once you've bought yourself a ticket by mail or you could join the facebook event. Here's what to expect:
Until midnight there will be concerts from experimental rock and electronic music making a smooth transition to a heavy techno night.
Today is starting the early pre sale for this event giving you access to both the concerts and the DJ night.
If you haven't heard about Aiming for Enrike, please read on. 
Hopefully, you are as hyped as we are. 
Your 12354
Maverick ambient electro duo Aiming For Enrike have announced their stunning new album Empty Airports, which will be released 20th January via Jansen Records.
In celebration of the news, Aiming For Enrike have released their first single from the album, the eponymous 'Empty Airports (Parts 2 & 3)'.
Stream the single and pre-order the album here: https://orcd.co/emptyairports-single
Of the new single, the band comment: "A slowly growing, hypnotic and minimalistic track that goes through subtle changes in a musical landscape that is more ambient, melancholic and electronic sounding than our previous releases."
On Empty Airports: "Empty Airports is our most minimalistic and ambient record so far. Most of the tracks explore simple and repetitive musical themes over long stretches of time in a warm and electronic sounding landscape. Even though there is always a red line going through our discography, this feels like a pretty big change from our previous record which we basically think of as a dance record. Empty Airports is more of a contemplative, hypnotic and introspective kind of record even though it has some pretty danceable parts."
It's safe to say that Aiming For Enrike's fame has come mostly thanks to their frenetic, wild and engaging live shows – having toured extensively in USA, India, Japan, Czech Republic, Norway, England and Germany for several years. Recently the duo have performed at the UK's esteemed ArcTanGent Festival, released an acclaimed Audiotree session, and toured with modern prog titans Leprous.
Previously known for noisy musical transformations and frenetic sonic attacks, Empty Airports marks a significant tonal shift for Aiming For Enrike. More electronic, more atmospheric and massive, the new album delves more deeply in the world of ambient than ever before.
A reflection and recognition of the stillness of COVID-life, Empty Airports was recorded during the strange, silent lockdown months of 2020 and 2021. The most spacious of Aiming For Enrike's work so far released, Empty Airports is also the duo's longest record, and their first double album.
Taking influence variously from the likes of Nils Frahm, Burial, Jon Hopkins, Sunn O))), Empty Airports' title touches on the stopped nature of the COVID world, a sense of the post-apocalyptic, and is a tip of the hat to Brian Eno's Music for Airports record.
Another stellar release in the canon of an already well-regarded forward-thinking group, Empty Airports proves beyond doubt that Aiming For Enrike live entirely in their own universe.