Description
Description
The Agile Product Ownership (ICP-APO)is one of two knowledge-based certifications on the Product Ownership Track. The certification focuses on value-driven software delivery, the accompanying mindset, and key agile practices designed to emphasize customer value. It also looks at creating organizational and team environments conducive to frequent and transparent collaboration between the business and development teams. The Learning Outcomes highlight specific techniques and practices such as lightweight requirements, prioritization methods, progressive elaboration, product/project roadmapping, story mapping, effective user stories, and acceptance criteria. Participants who complete this certification will gain an excellent foundation in value-based agile solutions delivery.
The consortium's activities include:
Developing Agile training plans and programs;
Accrediting training organizations;
Organizing accreditation of courses to support Agile education
Training is useful for:
Relevant roles include
Business Analysts
Product Owners
Product Managers
Business Subject Matter Experts
or anyone aspiring to these roles.
Also, anyone with a curiosity about agile approaches to value-driven software delivery will benefit from this certification.
To attend the training, it is desirable to have at least one of the following certificates:
ICP (ICAgile);

CSM, CSPO, CSD (Scrum Alliance);

PMP, PMP-ACP (PMI);

PSM I (Scrum.org);

Agile Foundation (Agile Business Consortium).
What you get as a participant:
i

Participants who actively work throughout the training receive an

ICAgile Certified Professional - Business Value Analysis (ICP-APO)

international certificate and a personal profile on ICAgile.com.

individual profile on the portal of the International Consortium for Agile ICAgile.com.

At the end of the training, each participant is invited to a closed group on Facebook, where they can ask the trainers any questions, as well as learn about exclusive offers.
In the program:
1. The Need for Value Management
What is Value Management
Levels of Value Management
Relating to the Agile Manifesto
Value Management in Various Agile Flavors
2. Role Scope and Diversity
Role, Not Job Title
Adapting the Role to the Context
Bridge not Ferry
Keeper of Responsible Decisions
Big Picture View
3. Thinking Skills
Critical Thinking
Systems Thinking
Be Comfortable with Ambiguity
Flexibility of Thinking
4. Value Management Behaviors
Ask the Tough Questions
Show, Don't Tell
Collaboration & Cooperation
Flexibility in Communication
Influence, not Power
Give the Bad News Early and Often
Standing up for the Value
5. Determining Value in the Initiative
Defining Value
Determining Planned Value
Defining Scope
Identifying Measurable Outcomes & Goals
Creating Delivery Roadmap
6. Communicating Value
Articulate Value Proposition at the Initiative level
Holder of the Value Context
7. Understanding Stakeholders
Stakeholder Analysis
Think Like a Customer
User Needs and Habits
Bridge Understanding Gaps
8. Analyze To Determine Value
Amount of Context Needed
Type of Context Needed
Maintaining Value In the Initiative
Knowing the Constraints
Identifying Initiative Risks
9. Exploring the Solution
Setting the Scene
Exploring Needs and Solutions
Communicating with Examples
Modeling to Understand
Defining Quality
Quality Tradeoffs
10. Managing Artifacts
Gathering Artifacts
Managing Artifact Change
Long-Lived Artifacts
11. Enabling Valuable Delivery
Defining Done at multiple levels
Progressive Elaboration
Understanding what is Doable
Assessing and Validating Delivered Value
Slicing and Chopping
Adapting based on feedback and knowing when to stop
Training helps to:
Learn to consistently and structurally approach software development in an organization
Start work on a new product using Agile management
Transform the work in existing projects
What is included in the training costs:
This training is held in English and German language with English course material. The head coach Mr. Timofey Yevgrashyn will hold the training in English language. The second coach Mrs. Nastassia Krupiankova will hold the training in mainly in English language and partly in German language.
Reference
very interactive, with learning materials.
good atmosphere - open environment. very interactive. no powerpoint. mix jar different group works.
thank you very much i learned lot's of techniques. please share the defferent agile health methodologies.
wide range of topics corned. good Q&A. nice workshop training.
working together with other people with facilitation of trainers for getting some practice skills, warm-ups.
wide range of topics. open, friendly environment.
the lego play, the management 3.0 matnals, the six hats was very interesting.
Trainers
Timofey Yevgrashyn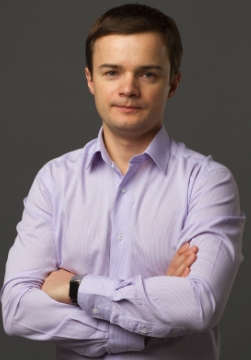 Timofey Yevgrashyn is the Delivery Director at the product IT company in Berlin.
The management consultant on Agile/Lean approaches and practices, one of the first certified Scaled Agile Framework Process consultants in Ukraine. He has been in IT for 20 years, fourteen out of which he has been a project manager. Since 2007 he has been in Agile training and methods implementation.
He has a profound and successful experience in consulting and crisis situations management within software development teams as well as an extensive business processes optimization background.
Timofey is the author of Scrum Card Game - a simple and realistic Scrum simulation (http://scrumcardgame.com).
He regularly speaks at various international conferences. He also leads an active social activity aiming to popularize Agile project management, arranging specialized events, workshops, training courses and programs on Agile management and self-development.
Nastassia Krupiankova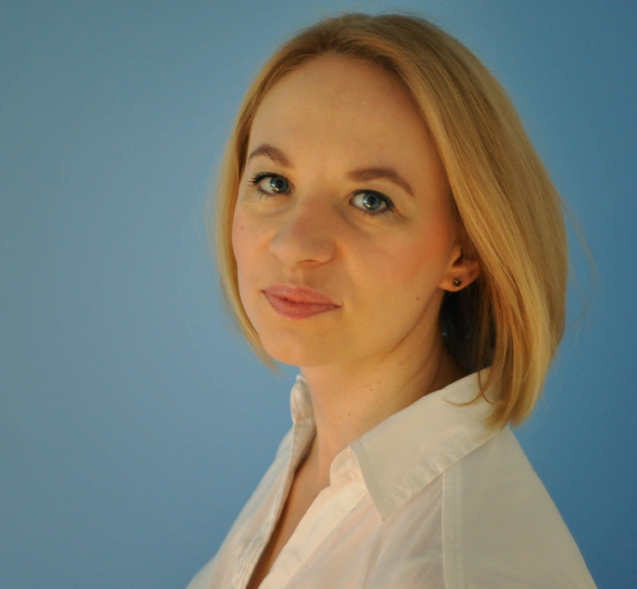 Nastassia Krupiankova is highly qualified and skilled Agile Coach and Scrum Master.
She has more than 13 years of experience in software development on various positions. Her main responsibility is coaching teams, Product Owners and Scrum Masters in adoption and implementation of Agile practices.
Nastassia is ICAgile Certified Professional in Program and Portfolio Management, Agile Project Management and Agile Team Facilitation. She is also certified as Professional Scrum Master, Professional Scrum Product Owner(Scrum.org) and SAFe 4.0 Agilist.
As a member of various agile communities, she continuously extends her knowledge and skills.
This training program ist offered by:


Genioworks Consulting & IT-Services UG (haftungsbeschränkt)
Karlheinz-Stockhausen-Straße 30 , 50171 Kerpen