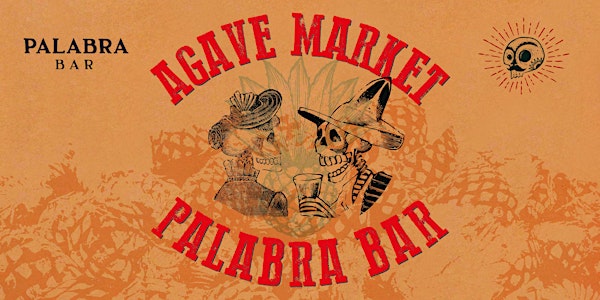 Agave Market
Agave Market is an event that we create with the firm intention of further promoting the culture of Mexican spirits in Germany.
Zeit und Ort
Veranstaltungsort
Palabra Frankfurter Allee 23 10247 Berlin Germany
Karte und Wegbeschreibung
Rückerstattungsrichtlinie
Zu diesem Event
This will be a collective Mexican fest, where Agave enthusiasts and newcomers alike can dive on the biggest diversity of quality agave spirits in the German Market. Here you can try and buy around 70 +/- expressions!!
Tacos from @saboramiberlin, piñata Action and amazing music to celebrate the Autumn in this yearly gathering!
Come check out the new beautiful Mezcalería of the city and celebrate the liquid culture of Mexico!
A modern Mexican fest where Agave enthusiasts and newcomers alike can dive on the biggest diversity of Agave spirits that Mexico beholds. A little Market where all the everybody can have a taste of Mexico!
Traditional food will be offer at the event.
↑↑This will be Open to the general public!!↑↑
The host will be Palabra Bar, the lovely new mezcaleria in town. Inside there will be an open tasting room with around 70 different traditional agave spirits to try from 18:00 until 21:00. Afterwards we will carry on celebrating with Smooth Latin beats and Piñata action where you can get some sweet treats, bottles discounts and other freebies!!
Full bottles will also be available to purchase.
With the purchase of your ticket you will receive 5 tokens:
1 token is valid for 2cl of any open spirit or small drinks from the tasting space
1 token is also valid for two different spirits 1 cl each
You can purchase more tokens for 5 € each *After you have spent your first tokens.
The goal of the tasting is to open up the conversations about Mexican spirits, learn by sipping and of course score a couple of bottles!