Eventinformationen
Veranstaltungsort
The Wall Comedy
Grünberger Straße 84
10245 Berlin
Germany
Standup Comedy Special in English
Zu diesem Event
Berlin's nastiest English standup comedians destroy the stage for one off-the-hook Friday night of filth at The Wall Comedy Club.
Hotter, longer sets by:
Liliana Velasquez (COL)
Carl Dackö (SWE)
Daniel Gutierrez (VEN)
Hosted by:
Anna Beros (NZ)
Tix
8 € online + booking fee
10 € cash at the door available from 20:00
* Entry requires valid negative test, full vaccination or recovery certification *
Doors: 20:00
Show starts: 20:30
Show ends: 22:30
The Wall Comedy Club
Your host:
ANNA BEROS
Anna is a Kiwi born, Melbourne raised, Berlin based stand-up comedian, writer and podcaster. She wrote for the Comedy Central DE sketch comedy show, Was ich eigentlich sagen wollte, in 2021. On her weekly podcast, Adults ONLY Comedy Berlin, she talks sex positive brutal honesty with comedians. Her 1 hour solo show 'Sex, Death, Babies' debuted in Berlin, 2020. She produces and hosts Adults ONLY Comedy Open Mic, Glory Hole Comedy, PUNCH UP Comedy, Grindhouse Comedy, Hairy Bs & Doener Comedy. Anna turns pain into laughter and shame into solidarity. High energy, filthy, wholesome, hilarious.
https://www.facebook.com/annaberoscomedian/
IG @afberos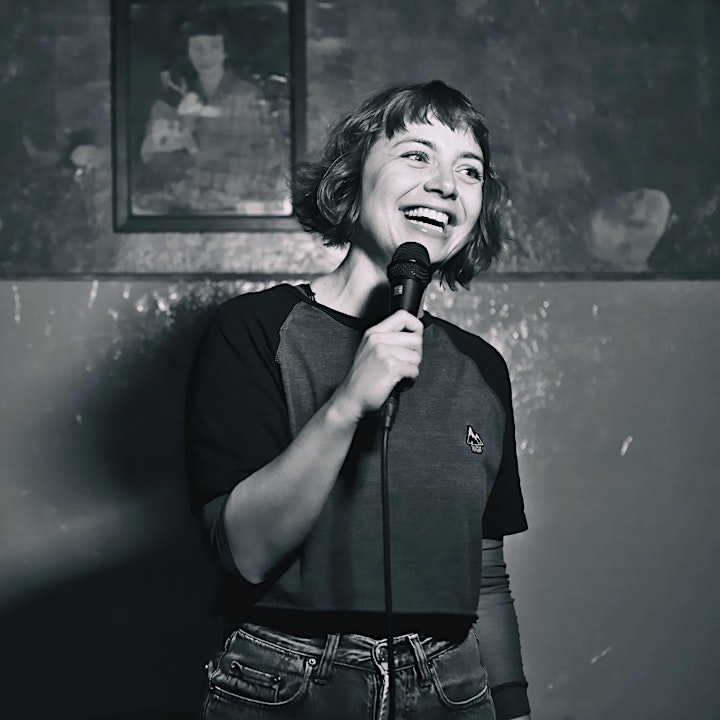 LILIANA VELASQUEZ
Founder and principal member of the Freudian Slip Club, Liliana has taken on many roles throughout her career as a performer as well as acted as a model, actress and Tango teacher in both Berlin and New York. Liliana Velasquez grew up bi-culturally in the Americas, with a passion for movement and performance. After beginning her studies in dance at a young age, she studied jazz, folk, modern and tango throughout her childhood and as a young adult. Later moving to New York City to study fashion design and theatre, she was employed as a choreographer at the Queens Museum and produced monthly shows at the Kraine Theatre, Dixon Place Theatre, and the Producers Club. Since arriving in Berlin in 2014, Liliana has written and created the magical life of Tango Vaudeville Berlin, Shameless Showcase, Sex Gids & Hysteria, Bitchunt, Love Lust & Hotsauce, & Sunday Slips weekly open stage. Her autobiographic solo show "Suitcase Stability" portrays her many adventures and transformations and received positive reviews.
https://www.facebook.com/LilianavelasquezmComic/
IG @ lilianavelasquezm1977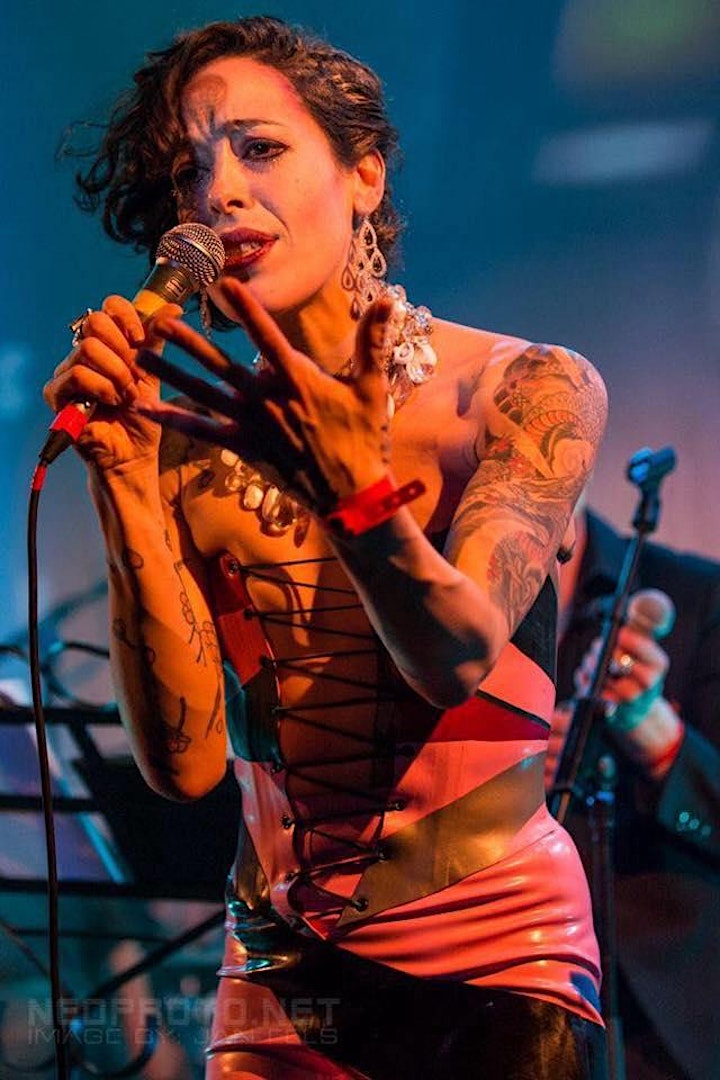 CARL DACKÖ
CARL DACKO IS A FULL-BEARDED, 180 CM TALL ENGLISH AND SWEDISH SPEAKING STAND-UP COMEDIAN. HIS COMEDY STYLE LEANS TOWARDS THE UNHINGED, OBSCURE AND SILLY. WITH IMPRESSIONS, INTENSIVE ACT-OUTS, AND UNRELATABLE OBSERVATIONS, HE SOMETIMES DELIVERS MATERIAL THAT EXPLORES THE DARKER SIDE OF LIFE, BUT IT ALWAYS COMES FROM A GOOD PLACE. HIS CURRENT STAND-UP ACHIEVEMENTS INVOLVE HEADLINING COMEDY CLUBS IN STOCKHOLM, BERLIN, EDINBURGH, AMSTERDAM, AND PARIS FOR THE ENGLISH AND SWEDISH-SPEAKING AUDIENCE.
https://www.facebook.com/Carl.H.Dacko.stand.up
@carldacko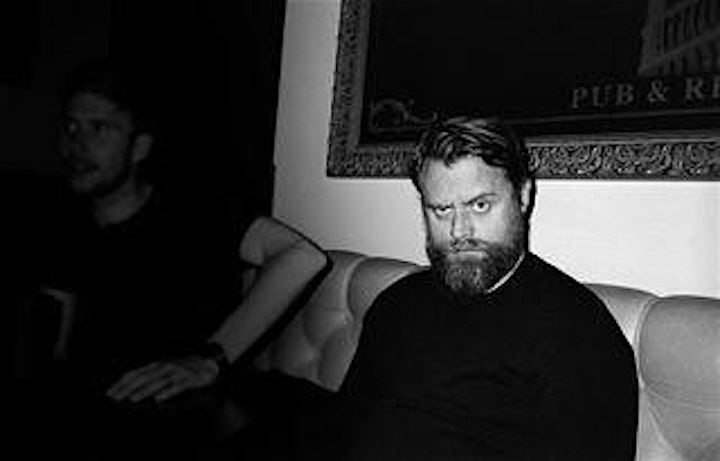 DANIEL GUTIERREZ (VEN)
Daniel Gutierrez is a Venezuelan comedian. After playing music professionally through his 20s, he started doing standup because, clearly, he wanted a financially secure option in case the music thing didn't pan out anymore. Since the early 2010s, he was one of the pioneers of the English stand up comedy scene in Barcelona, running weekly shows and featuring for several international headliners. His candid, loose style and witty delivery make him a crowd favorite (with most crowds, anyway...) He's currently based in Berlin, and runs the staple weekly shows Chuckleheads, The Real Show and Heavy Hitters.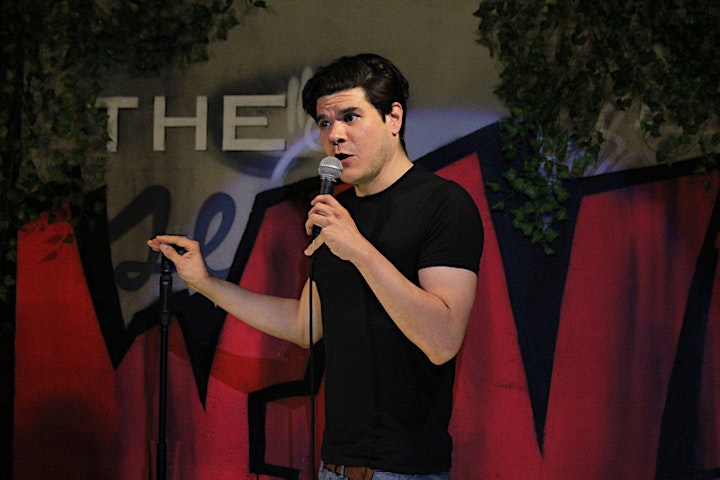 Datum und Uhrzeit
Veranstaltungsort
The Wall Comedy
Grünberger Straße 84
10245 Berlin
Germany
Veranstalter von Adults ONLY Comedy Special: Filthy Friday
Comedy events by Anna Beros