ADOK - Architecture Documentation (iSAQB CPSA-A) - date confirmed! - Vienna
Description
Architecture Documentation - Record and communicate software architecture
Learn how documenting software architecture changes from an annoying duty to an integral communication vehicle and tool for your work. Record influencing factors and central decisions for your architecture. Experience the emergence of comprehensible architecture.
In this workshop, you will work on selected parts of an architectural documentation and present your results to the group. Your trainer will guide you and provide you with practical feedback. Where possible, we will work on your projects.
The workshop is for software developers and architects who design and develop software solutions. You should already have gained practical experience in IT projects. Knowledge of a particular technology or programming language is not required. UML knowledge is an advantage but not required.
Workshop language: English
Certification
The training is licensed by the iSAQB and contributes to the approval of the Advanced Level Certification (CPSA-A). By participating in this 2-day training you will receive 20 credit points in the methodical area. The iSAQB curriculum for this module can be found here. Our trainers have contributed significantly to this curriculum.
Agenda
Objectives and target groups of software architecture documentation

Overview of arc42 and its components' relationship

Architecture-relevant requirements

Recording decisions and principles

Views and notation using UML and alternatives

Cross-cutting concerns

Documentation in the design phase vs. documentation afterwards

Selecting documentation components and deciding how deeply to describe them

Structuring documentation components in arc42

Peer reviewing documents

Documentation tools (e.g. Wikis, diagramming applications)
Trainer
Peter Götz has more than 15 years of experience in software development. He has worked as in-house and external software developer and architect for different companies in different business domains - from media via finance and insurances to automotive and medical software. He is a trainer for agile, technical and architectural topics and loves to discuss difficult questions in class. As member of the iSAQB he tries to make the world of software architecture a better place.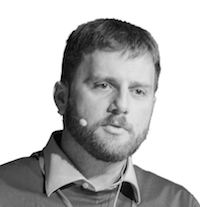 Venue & Accommodation
ARCOTEL Donauzentrum
Wagramer Straße 83-85
1220 Wien | Österreich
We have special conditions for our participants at the ARCOTEL Donauzentrum (single room 99 € per night/person, breakfast included). Please note that the costs are not included in the training price. To book your room directly, please use the following contact: reservation.vienna@arcotelhotels.com (the contingent is available up to 4 weeks before the start of the training). Please keep the deadlines in mind and book the room by yourself.
Organised by: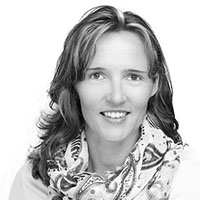 If you have any questions or if you would like to make a reservation - or anything else, we would be delighted to hear from you by email: Tabea Hentschel (tabea.hentschel@embarc.de) or use our contact form.