Erhalte einen Überblick über die verschiedenen Möglichkeiten, Geld für dein Kind anzulegen, und lerne, was die Unfallversicherung abdeckt.
About this event
Hast du dich auch schon gefragt, wie du sicher und profitabel Geld für dein Kind anlegen kannst? Wie du mit wenig Geld das Maximalste rausholen kannst?
Dann ist dieses Webinar genau richtig für dich. Wir von FrauFUTURE geben euch Eltern einen einfach zu verstehenden Überblick über die verschiedenen Möglichkeiten, Geld für dein Kind anzulegen.
Und wir werfen auch einen kurzen Blick auf die Unfallabsicherung für Kinder und Familien. Weshalb diese interessant ist und was sie alles kann, wenn ein Unfall deines Kindes eintritt.
Nach diesen 90 Minuten wirst du also nicht nur wissen, wie du dein Kind zumindest vor den finanziellen Langzeitschäden eines Unfalls in jungen Jahren schützt, sondern auch, wie du heute schon für die großen und kleinen Wünsche deines Juniors vorsorgen kannst.
Wir freuen uns auf dich!
Yve & Verena
FrauFUTURE
#supportyourlocal
Wir geben unsere (virtuellen) Seminare auf Spendenbasis.
Ein kleines Dankeschön von dir für unsere Recherche und Informationsweitergabe als Selbstständige.
Vielen Dank für deine Unterstützung 💙💚🧡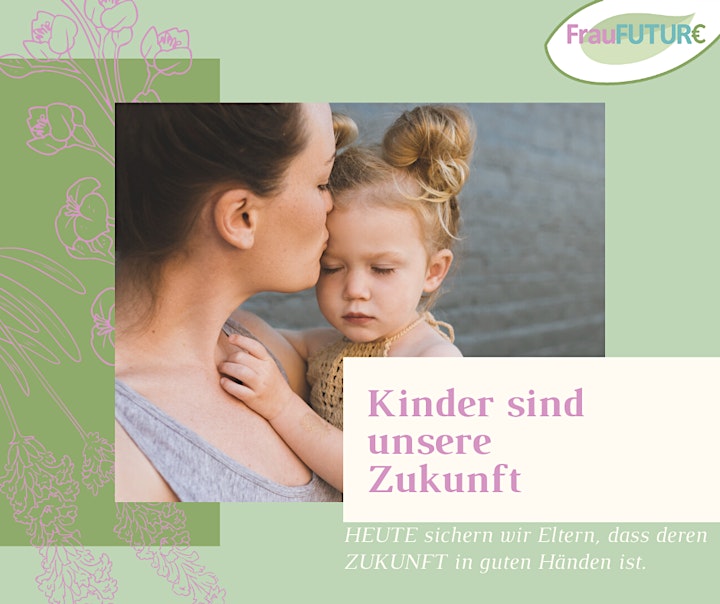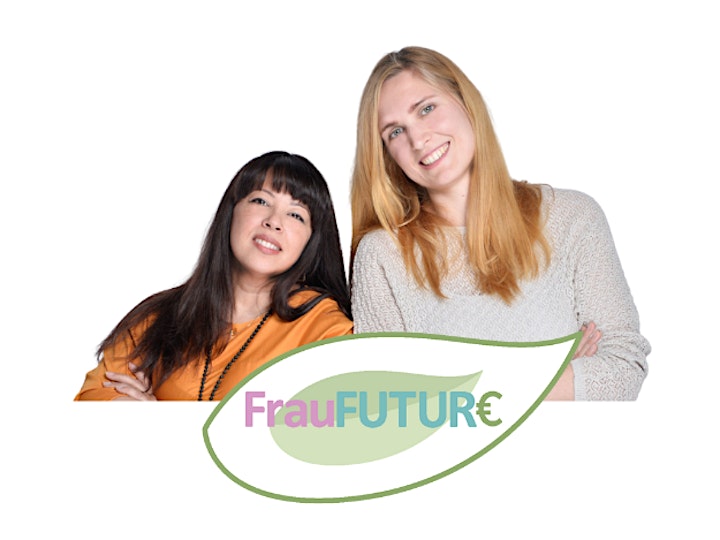 FrauFUTURE – unser Name steht für maßgeschneiderte FINANZ- und KARRIERE-Lösungen für Frauen und alle anderen Mitmenschen mit einem weiblicheren Lebensgefühl.
Wenn Sie WIRKLICH UNABHÄNGIG sein wollen, sind wir der festen Überzeugung, dass Sie FINANZIELL UNABHÄNGIG sein und auf eigenen Beinen stehen müssen.
Ob Sie also für eine eigene Wohnung ansparen, mit 55 in Rente gehen oder Ihre Traumkarriere verfolgen möchten, wir helfen Ihnen, Ihre EIGENEN ZIELE zu erreichen!
www.fraufuture.com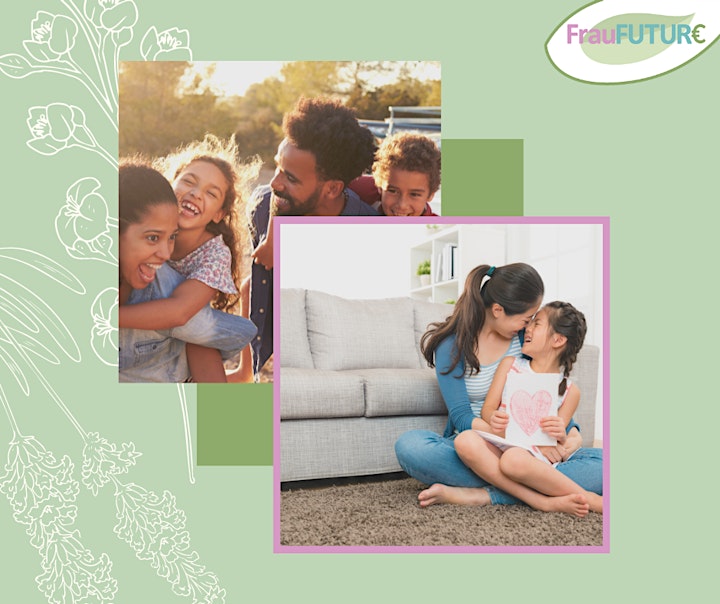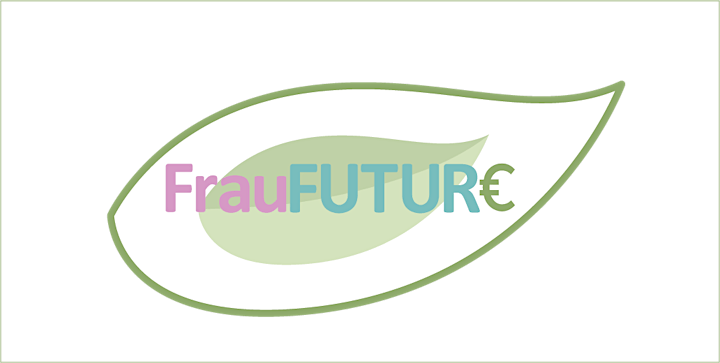 Organizer of Absicherung & Vermögensaufbau für Kinder -LIVE Webinar-
FrauFUTURE – this name stands for TAILOR-MADE financial and career SOLUTIONS for WOMEN.
We strongly believe that you need to be FINANCIALLY INDEPENDENT and stand on your very own feet, if you want to be truly independent.
So whether you want to save up for your own flat, be able to retire at 55, or finally pursuit your dream-career, we help you ACHIEVE your very own GOALS!