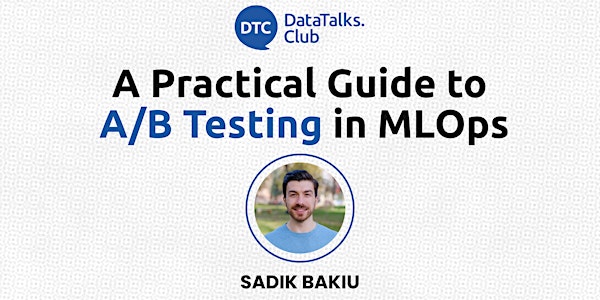 A Practical Guide to A/B Testing in MLOps
How to set up a containerized microservice architecture to run A/B tests - Sadik Bakiu
About this event
Outline:
What is A/B testing
How does A/B testing apply in Machine Learning
Implementing A/B testing with Kubernetes and seldon-core
About the speaker:
Sadik is co-founder and ML Engineer consultant at data-max.io. He is focused in developing solutions to bring ML to production.
Since the early beginning of his career, more than a decade ago, he was fascinated by Data and Information management systems and has been working with them ever since. Sadik also writes occasionally about technology topics.
LinkedIn profile: https://www.linkedin.com/in/sbakiu/
Github: https://github.com/sbakiu/
DataTalks.Club is the place to talk about data. Join our slack community!