8 days- The 5 Life changing & recharching secrets of Yoga@Mediterranean Sea

Saturday, May 5, 2018 at 4:00 PM

-

Saturday, May 12, 2018 at 10:00 AM (Eastern European Standard Time Turkey Time)
Event Details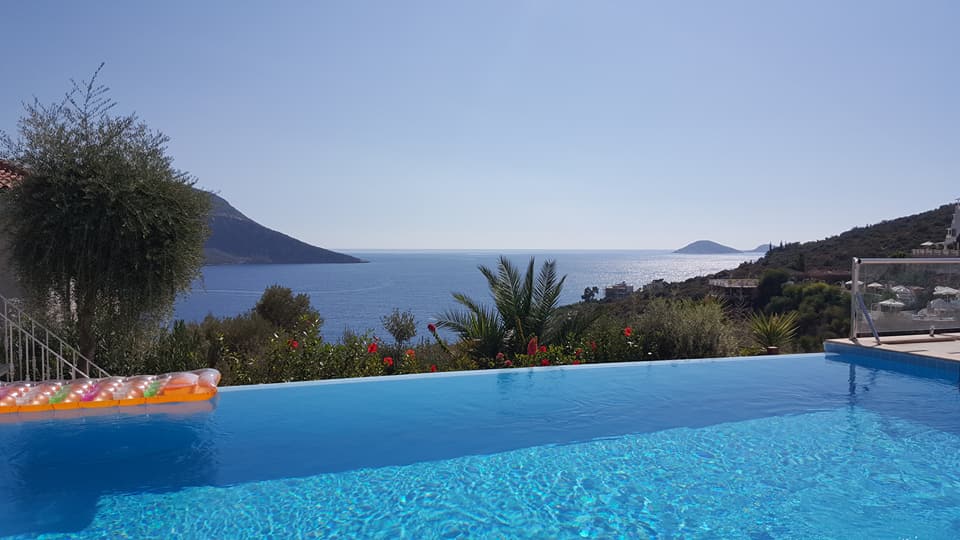 DEUTSCH (English see below)
Möchtest Du: Lebensverändernde Erfahrung sammeln; Fragen zu wer bin ich oder was ist mein Weg und andere ähnliche Fragen beantwortet haben; Von einem der erfahrendsten Sivananda Yogalehrer begletiet werden; Erholung auf der Yogamatte und in der Sonne haben; Zeit zum exquisiten Shoppen; Eintauchen in den kühlen Pool oder ins Meer; Yogisch- vegetarische- leckere- hausgemachte- Speisen genießen; Meditation- und Konzentrationstechniken lernen; Dann bist Du in diesem Yogaretreat, an einem der schönsten Plätze der Erde, genau Richtig! 
Begeben Sie sich auf eine einwöchige Yoga Reise am mediterranen Meer! In einer kleinen, persönlichen Gruppe finden tägliche Yoga Einheiten, Meditation, meditative Spaziergänge, Mantra singen und Licht-Zeremonien (Arati) statt. Es bleibt Ihnen genügend Zeit zum Entspannen oder um schöne Ausflüge in die interessante Umgebung zu unternehmen.
Höhepunkte:
Täglich 2 Sivananda Hatha Yoga Einheiten mit Pranayama und Entspannung

Täglich 2 yogisch- vegetarische, hausgemachte Mahlzeiten

Täglich 2 Meditationen mit Mantra singen

Inkl. 7 Übernachtungen

Sie wohnen in einer luxeriösen Villa mit privater Terrasse und Marmorbädern

Grandioser Meerblick und Swimmingpool, 5 min. Gehzeit zum Meer

Inkl. Ausflug zur historischen Ausgrabungsstadt Patara mit Sandstrandbesuch

Inkl. Ausflug zum Canyon in Saklikant mit vegetarischem, türkischem Frühstück am Fluß

Inkl. Hamam- Besuch mit Ölmassage und Peeling

Kurse an 8 Tage

Tagesablauf:
6.30 Uhr Meditation, Mantra singen und Arati (Lichtzeremonie)
7.30 Uhr Tee und Snack
8.00 Uhr Hatha Yoga Workshop Einheiten nach Sivananda mit Pranayama auf der Poolterrasse
10.00 Uhr hausgemachter yogische- vegetarischer Brunch

Nach dem Brunch, Zeit zum Entspannen am Pool, am Meer, Zeit für Sport, Shopping, Segeltörn, Ausflug zu den schönsten Orten wie Kaš (Fischerdorf), Patara oder Lycia (alte historische Orte), Skalant Nationalpark.

17.00 Uhr Hatha Yoga Workshop Einheiten nach Sivananda mit Pranayama auf der Poolterrasse
18.30 Uhr hausgemachtes yogisch- vegetarisches Abendessen.
Nach dem Abendessen Meditation, Mantra singen, Arati, inspirierende Yoga Vorträge oder schweigende Spaziergänge ...

****

Kalkan ist ein schönes kleines, gemütliches Fischer- und Künstlerdorf in der Türkei, weit weg vom Massentourismus. Besonders der alte historische Kern von Kalkan mit seinen bunten Gassen, liebevoll geschmückten Läden, Cafes und Restaurants beeindruckt durch einen ganz besonderen Charme. In den vielen abwechslungsreichen Läden findet jeder sein persönliches Shoppingerlebnis.

Wie sehr oft, werden durch die Nachrichten über die Türkei das Bild verfälscht. Das Leben in Kalkan geht weiter, wie es immer der Fall ist, die Dorfleute sind sehr freundlich und hilfsbereit. Viele Menschen aus England haben ihre privaten Häuser oder Wohnungen in Kalkan und reisen mehrmals im Jahr nach Kalkan.

Du wohnst in einem wunderschönen, gemieteten Luxushaus mit Pool, in hellen Doppelzimmern mit Balkon und einem spektakulären, bezaubernden Blick auf den Ozean. Du machst Yoga auf der Terrasse neben dem Hauspool und isst frische yogische vegetarische hausgemachte Mahlzeiten.

Die durchschnittliche Tagestemperatur im Mai beträgt 24 ° C, die Meerestemperatur beträgt 24 ° C, es gibt 10 Sonnenstunden pro Tag. Wir kochen hausgemachte vegetarische yogische Mahlzeiten kombiniert mit einigen kleinen Ayurveda-Koch-Workshops.

****

Reiseinformation:
Direktflüge können nach Dalaman oder Antalya (ca. 150-250 Euro aus Deutschland, Österreich, England, etc.) gebucht werden. Shuttlebus von Dalaman nach Kalkan kostet ca. 20-30 €, von Antalya nach Kalkan ca. 30-50 €

****
Kosten:
125 € pro Nacht/Person, inklusive täglich 2 Yogaeineiten, täglich 2 geführten Meditationen mit Mantrasingen, täglich 2 hausgemachte Yogisch- vegetarischen Mahlzeiten, 2 Ausflüge und ein Hamambesuch mit Massagen
Zuzüglich Flug und Transfer 

Wir freuen uns auf euch!.... seht euch weiter unten die schönen Bilder von Kalkan an.

****
Keshava Peter Weitgasser
Zertifikat Sivananda Yoga Vedanta Organisation (Sivananda Yoga)
Peter (Keshava), Ehemaliger Mönch (Swami Keshavananda), 48 Jahre, war jahrelang Innenarchitekt und hat sich seit dem Jahr 2000 vollständig dem Yoga gewidmet. Er hat 16 Jahre in der Sivananda Yogaorganisation als Co-Direktor und Mönch (Swami Keshavananda) gelebt, dort viele Schüler im Yoga begleitet, in den Yogaleherausbildungen weltweit tausende von Yogalehrern unterrichtet, auch mehr als 20 Mal in Indien. Sein Unterricht ist natürlich, erfrischend und dynamisch.

Narayani Samira Sefzig
Zertifikat Sivananda Yoga Vedanta Organisation (Sivananda Yoga)
Samira (Narayani), 40 Jahre, Mutter von zwei Kindern, hat jahrelang in Hotels und Tourismusorganisationen im In- und Ausland gearbeitet. Sie ist ausgebildet in Nordic Walking und Bootcamptraining, ist seit vielen Jahren mit Yoga verbunden und ist Sivananda Yogalehrerin. Sie ist sehr sportlich, natürlich und sympathisch.
Om Shanti Keshava und Narayani

YOGA meets YOU
Spehler 1
6911 Lochau - AT
yoga@yogameetsyou.com
www.yogameetsyou.com
Tel.: +43 664 8659084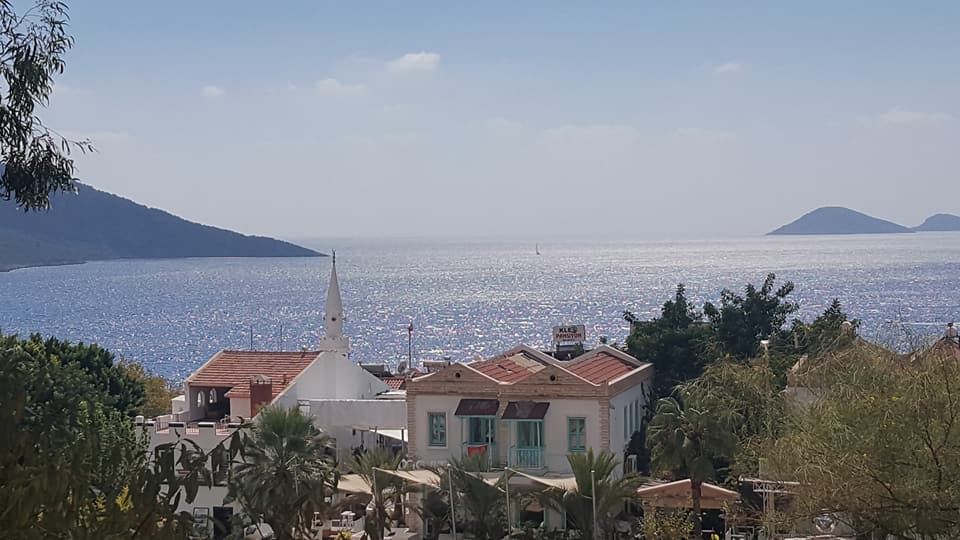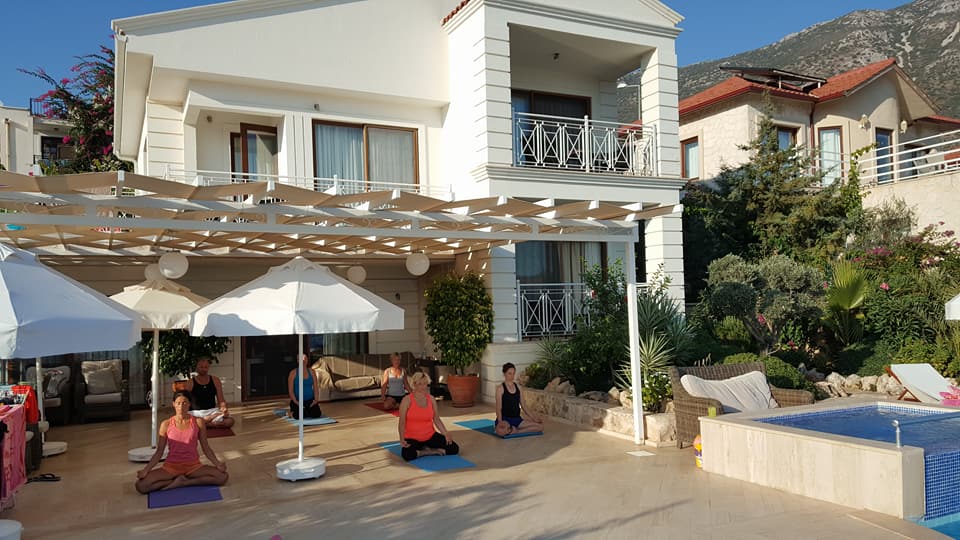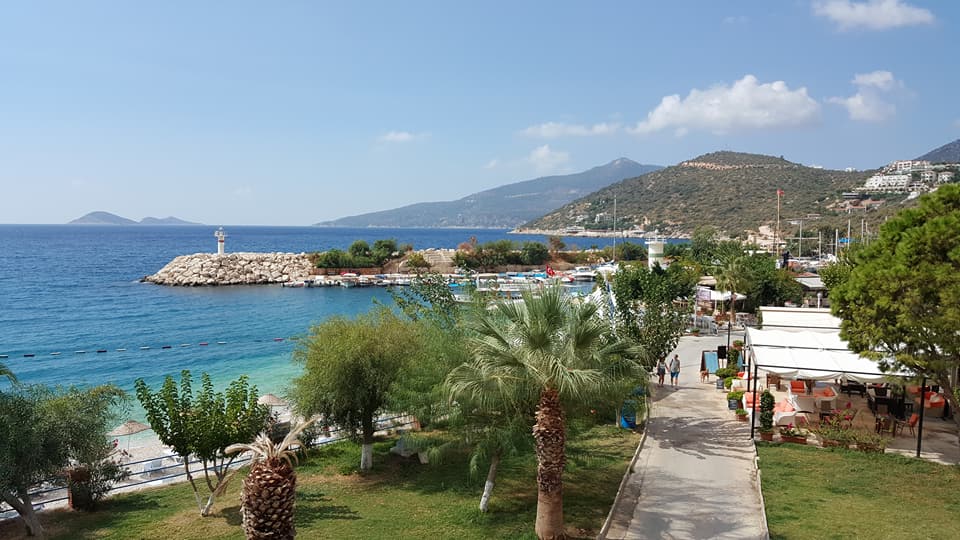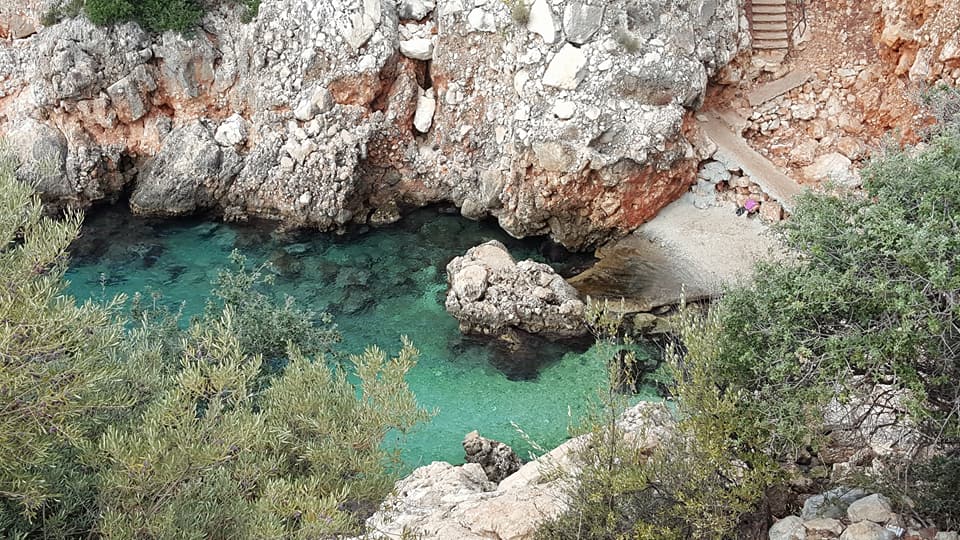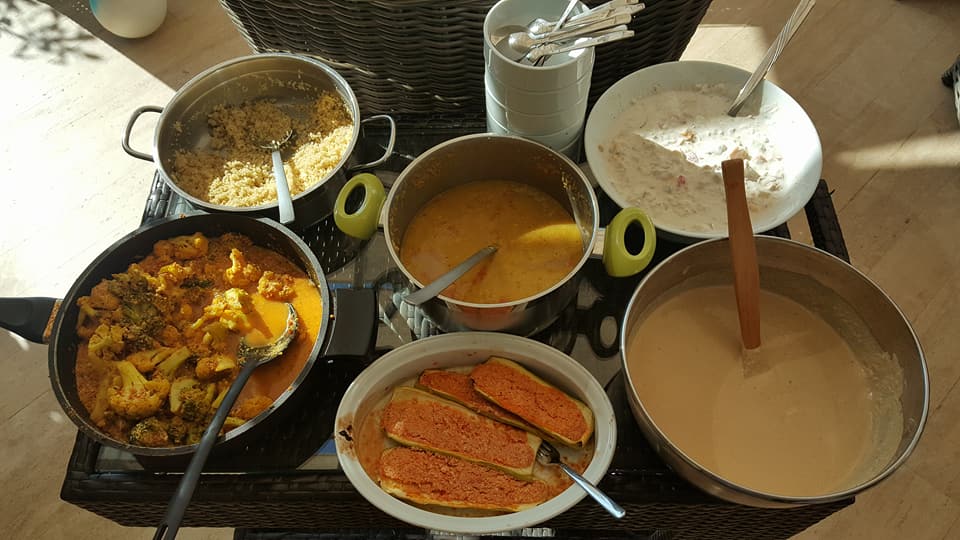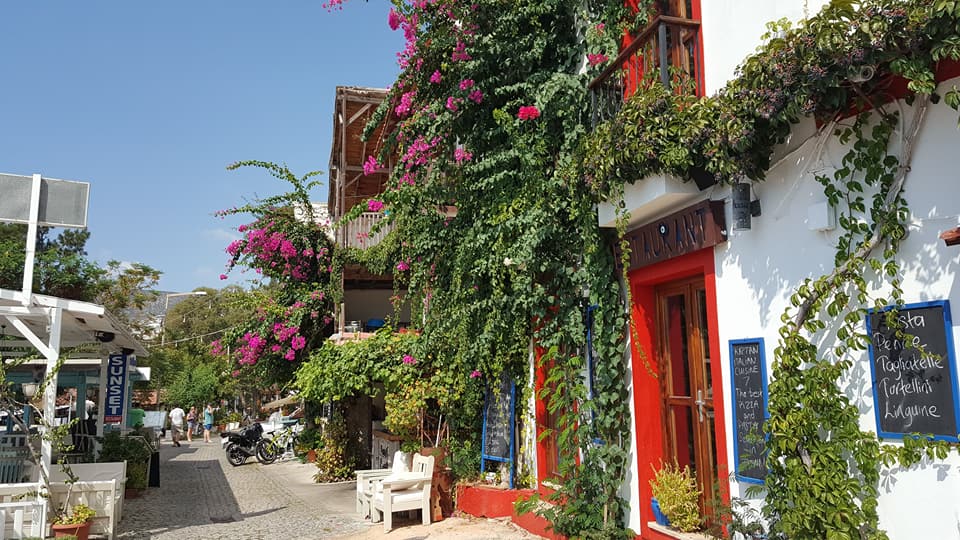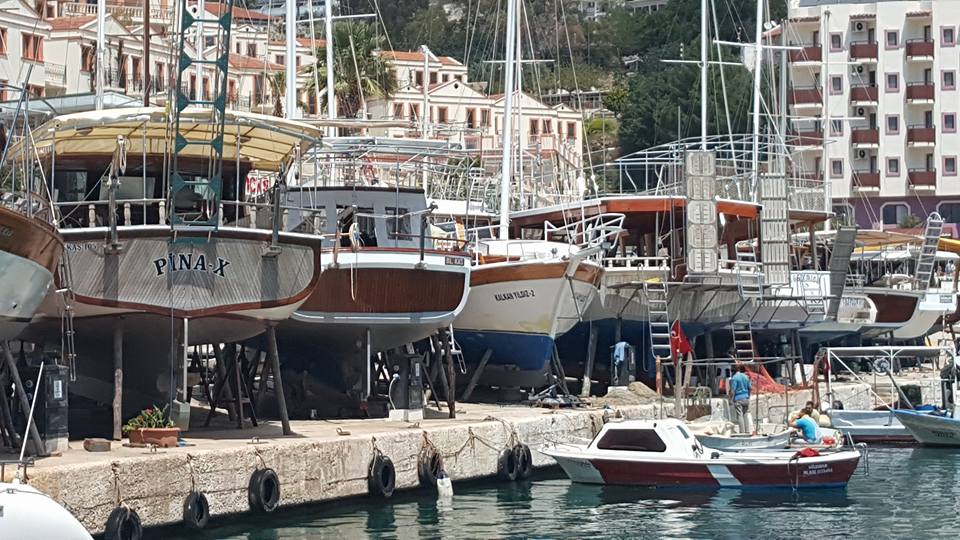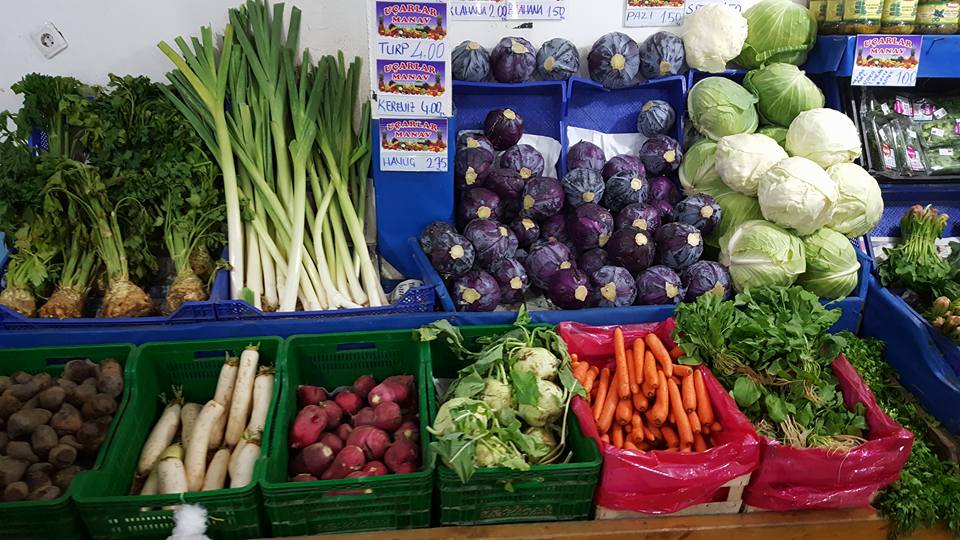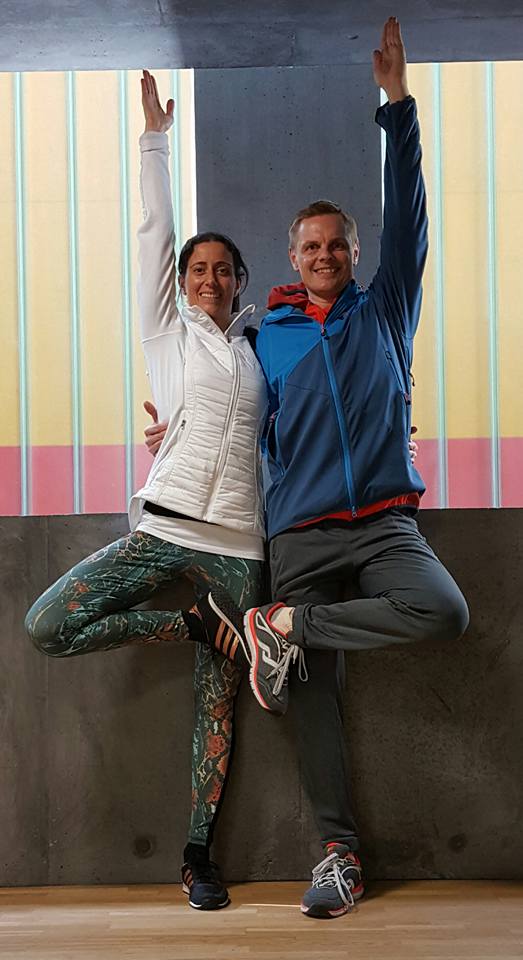 ENGLISH
Varied yoga holidays by the sea
Courses on 8 days
Go on a one-week yoga trip on the Mediterranean Sea! In a small, personal group, daily yoga sessions, meditation, meditative walks, mantra singing and light ceremonies (Arati) take place. There is enough time for you to relax or to go for a nice trip to the interesting surroundings.
Highlights:

Daily 2 Sivananda Hatha Yoga units with pranayama and relaxation

Daily 2 yogic vegetarian, homemade meals

Daily 2 meditations with mantra singing

Incl. 7 nights

A luxury villa with private terrace and marble bathrooms

Magnificent sea view and swimming pool, 5 min. Walking time to the sea

Incl. Excursion to the historical excavation town Patara with sand beach visit

Incl. Excursion to the canyon in Saklikant with vegetarian, Turkish breakfast by the river

Incl. Hamam visit with oil massage and peeling
****
Daily routine:
6.30 am Meditation, mantra singing and Arati (light ceremony)
7.30 am tea and snack
8.00 am Hatha Yoga workshop units to Sivananda with Pranayama on the pool terrace
10.00 am Homemade yogic vegetarian brunch
After the brunch, time to relax by the pool, by the sea, time for sport, shopping, sailing trip, excursion to the most beautiful places like Kaš (fishing village), Patara or Lycia (old historical places), Skalant National Park.
5.00 pm hatha yoga workshop units to Sivananda with pranayama on the pool terrace
6.30 pm homemade yogic vegetarian dinner.
After dinner meditation, mantra singing, arati, yoga lectures or quiet walks ...
****
Kalkan is a beautiful small, cozy fishing and artist village in Turkey, far away from mass tourism. Especially the old historical core of Kalkan with its colorful streets, lovingly decorated shops, cafes and restaurants impresses with a very special charm. In the many varied shops everyone will find their personal shopping experience.
As is often the case, the image of Turkey is distorted. Life in Kalkan goes on, as is always the case, the village people are very friendly and helpful. Many people from England have their private houses or apartments in Kalkan and travel several times a year to Kalkan.
You live in a beautiful, rented Luxushaus with pool, in bright double rooms with balcony and a spectacular, charming view of the ocean. You do yoga on the terrace next to the house pool and eat fresh yogic vegetarian homemade meals.
The average daytime temperature in May is 24 ° C, the sea temperature is 24 ° C, there are 10 hours of sunshine per day. We cook homemade vegetarian yogic meals combined with some small ayurvedic cooking workshops.
****
Travel Information:
Direct flights can be booked to Dalaman or Antalya, Turkey (about 150-250 euros from Germany, Austria, England, etc.). Shuttle bus from Dalaman to Kalkan costs about 20-30 €, from Antalya to Kalkan about 50 €
****
Costs:
125 € per night / person, including yoga, 2 vegetarian meals, 2 excursions and a hamam visit
In addition, flight and transfer to / from the airport
We look forward to seeing you! ... look at the beautiful pictures of Kalkan.

****
Keshava Peter Weitgasser
Certificate Sivananda Yoga Vedanta Organisation (Sivananda Yoga)
Peter (Keshava), a former monk (Swami Keshavananda), 48 years old, has been an interior architect for many years and since 2000 has devoted himself entirely to yoga. He has lived 16 years as a co-director and monk (Swami Keshavananda) in the Sivananda Yoga Organization, where he has taught many students in yoga, taught yoga classes throughout the world, and more than 20 times in India. His teaching is natural, refreshing and dynamic.

Narayani Samira Sefzig
Certificate Sivananda Yoga Vedanta Organisation (Sivananda Yoga)
Samira (Narayani), a 40-year-old mother of two children, has spent years working in hotels and tourism organizations at home and abroad. She is trained in Nordic Walking and Bootcamptraining, has been associated with Yoga for many years and is Sivananda Yogalehrerin. She is very athletic, natural and sympathetic.
Om Shanti Keshava and Narayani
YOGA meets YOU
Spehler 1
6911 Lochau - AT
yoga@yogameetsyou.com
www.yogameetsyou.com
Tel .: +43 664 8659084
Have questions about 8 days- The 5 Life changing & recharching secrets of Yoga@Mediterranean Sea?
Contact YOGA meets YOU
When & Where

Kalkan
Akdeniz Cd.
Kalkan, Antalya 07580
Turkey

Saturday, May 5, 2018 at 4:00 PM

-

Saturday, May 12, 2018 at 10:00 AM (Eastern European Standard Time Turkey Time)
Add to my calendar
Organizer
Wir – Keshava (ehemaliger Swami Keshavananda) & Samira leben "Yoga" ganzheitlich & möchten Dir die positiven Wirkungen des Yoga zeigen & dich mit unserem ganzen Herzen ein Stück auf deinem Yogaweg begleiten.
Wir unterrichten integrales Hatha Yoga nach Sivananda, Pranayama, Mantrasingen mit Harmoniumbegleitung, Ayurvedische-vegetarische Küche, Yogavorträge & Yogaphilosophie (Vedanta), und geben Tipps für Deine eigene Yogapraxis.
Samira ist auch ausgebildete Bootcamp-Trainerin und hat langjährige Erfahrung bei Swiss-Citybootcamp gesammelt.