6th SWISS INNOVATION Internat. Qualified Investor Event & CryptoMountain
Description
TWO EVENTS IN ONE
# International Qualified Investor Event
# International Blockchain Community Event
This is a combined event of Swiss Innovation Partners and CryptoMountain Rocks. The first day is only for accredited investors to meet promising companies particularly in the Blockchain arena. The following 3 days are for the entire Blockchain community to meet and have fun.
INTERNATIONAL QUALIFIED INVESTOR EVENT
We present 8-12 selected promising companies. We invite both national and international companies of different development stages. They show how they plan to disrupt by discussing a specific business case.
Register now, space is limited!
For informations how to attend/participate see further below.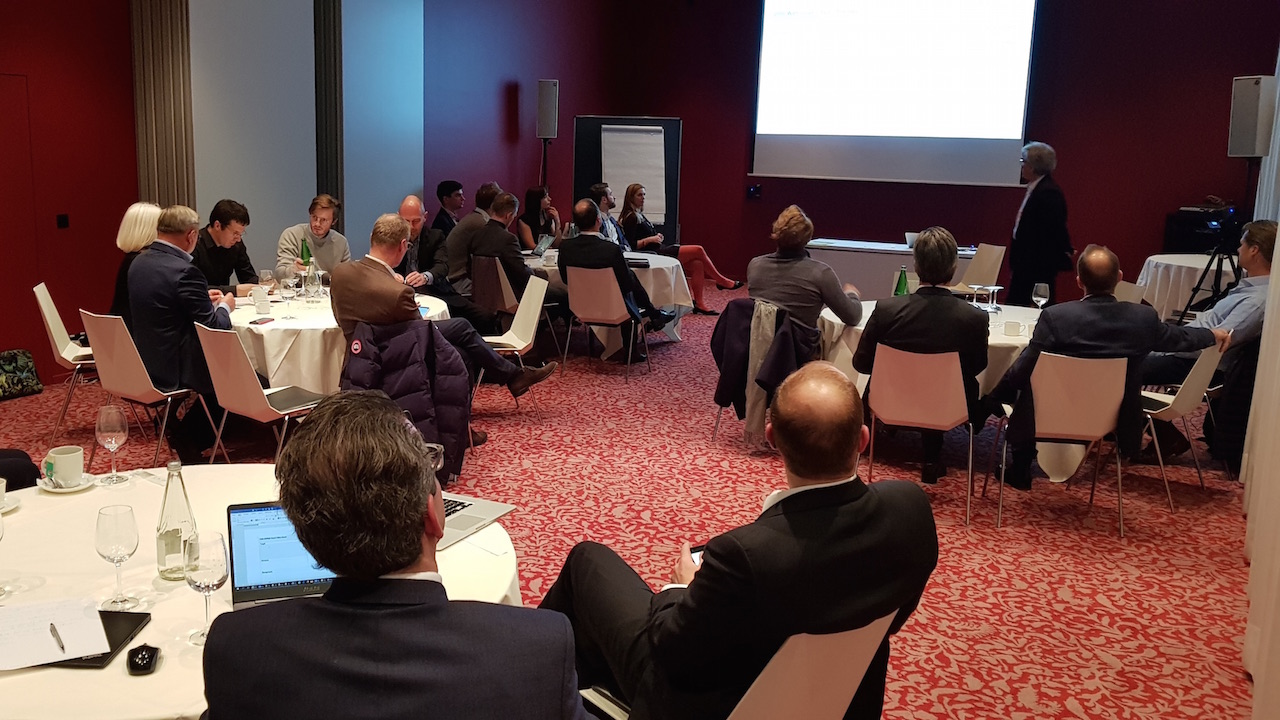 PROGRAM
14:00 Welcome Cocktail Reception
15:00 Pitch Sessions 1
15:40 Coffee Break & Investor Discusssions
16:00 Pitch Sessions 2
16:50 Coffee Break & Investor Discussions
17:00 Pitch Sessions 3
17:40 Coffee Break & Investor Discusssions
18:00 One on one investor meetings with companies
19:30 Gala dinner
PRESENTING COMPANIES
The companies come from various countries and of a diverse range of industries and stages including concept stage, early stage, growth stage, including pre-revenue and existing revenue. Following topics will be covered:

Register now, space is limited!
For informations how to attend/participate see further below.


INTERNATIONAL BLOCKCHAIN COMMUNITY EVENT
The international Blockchain and Crypto Valley community meets in the Swiss mountains to ski, talk and party.
CryptoMountain Rocks is a Non-conference that offers participants to really deep dive topics with the shapers and shakers from the industry. One of the key features are TALK BATTLES about controversial topics where people from the audience play a key role. Another important element are crypto coders and blockchainers that serve as SNOW CAPTAINS on the slopes of Davos. And from a Switzerland experience point of view one of the key program elements of CryptoMountain Rocks is the ultimate cheese fondue experience on the magic Schatzalp joined by a night sleigh ride to Davos.
This year's content is about token economics in the health care industry and the evolution of digital financial assets and real estate; we will explore how wealth management is impacted by Blockchain, what the ROI of Blockchain on Society is and much more.
Register now, space is limited!
For informations how to attend see further below.
HOW TO ATTEND
ATTENDING AS ACCREDITED INVESTOR
As an investor we offer you two options.
a) Investor event only on 9 March 2019: CHF 650
b) Investor event + community event from 9-12 March 2019: CHF 1,800
The following is included in the price of CHF 650:

Participation on the investor day 9 March 2019

Welcome cocktail reception

Company presentations

Gala dinner with presenting companies

1 night accomomation in Hotel Morosani Schweizerhof (1 Person)

Breakfast with presenting companies
The following is included in the price of CHF 1,800:
All items of the investor event as described above

Full participation on CryptoMountain Rocks 10-12 March

3 nights accomomation in Hotel Morosani Schweizerhof (1 Person)
We reserve the right to restrict participation as investor on a case by case basis.
ATTENDING AS COMMUNITY MEMBER
As community member you are welcome to join us from Sunday 10 March to Tuesday 12 March for CryptoMountain Rocks, either for a single day or for multiple days. The costs are CHF 250 per day or CHF 650 for the full event. The price includes:
Dinner

Afternoon talks

Panel discussions

Talk battles

Refreshments

CryptoMountain T-Shirt

CryptoMountain cap

CryptoMountain pin
ATTENDING AS PRESENTING COMPANY
If you would like to present your company please apply by paying the non-refundable application fee of CHF 50 (see section tickets). Then send us your business summary and your full deck to the email listed below. Applications, which have been accepted, are requested to pay the presentation fee of CHF 5,000. The fee includes the following:
Participation on the investor day 9 March 2019 with 2 persons

Investor welcome cocktail reception

Presenting your company on the investor event

One-to-one discussions with investors during the investor event

Gala dinner with investors and companies

Breakfast with investors on 10 March 2019

Listing of you company on the panel screen and on the event website

3 day access to CryptoMountain Rocks 10-12 March 2019 with 2 persons

Presenting your company during CryptoMountain Rocks
PURPOSE OF THIS EVENT
On this event we provide accredited investors a rich selection of direct investment opportunities in companies through shares or crypto tokens. Crypto security tokens are similar to shares but with the possibility to be listed on a crypto exchange which enables investors to liquidate such equite even before an eventual IPO. Therefore such investment opportunity facilitate an interesting alternative to the investment into a Venture Capital fund.
On the other side, emerging companies need development and growth capital to realize their plans. In Europe Venture Capital is more difficult to obtain than in the Silicon Valley. Through this event we aim to provide emerging companies particulary companies using fast moving blockchain technologies direct access to accredited investors such as business angels, high net worth individuals, family offices and funds.
As a summary, the event offers investor to deepen their understanding of blockchain and how it is applied and most importantly to stay in the loop of a new technology which is advancing in an incredible speed, faster than then Internet ever before. The hype of phantasy ICO's with inexperienced founders having an idea on paper is definitely over. Now we are quickly progressing to sustainability.
PARTNER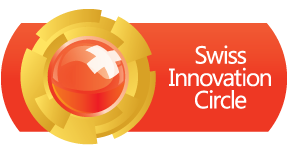 INVESTOR TESTIMONIALS
J. Kob: "It was a great pleasure and honour for me to take part in a perfect organized event from Swiss Innovation Partners yesterday at Parkhotel Zug. Special thanks to Urs for the warm welcome!" (22.11.18)
M. Ganser: "Great event with Urs and Swiss Innovation Partners. Perspectives, discussions, networking and great start-ups/ideas. Well done!" (22.11.18)
P. Sobotkowski: "Thank you a lot Urs for organising - glad to be again on the most disruptive event for investors in Switzerland. Happy that could help this amazing initiative and brought more fantastic people." (22.11.18)
A. Gloor: "I am excited about the high level of quality of promising and divers blockchain use cases as well as their international spread presented at this event. The impressive mix of business experience brought in by the investors completed excellent impression the event made on me". (11.7.18)
ABOUT SWISS INNOVATION PARTNERS
Swiss Innovation Partners is an incubator & accelerator specialized in digital media. We provide coaching and mentoring and most importantly executive management support to early stage and growth companies but also to established companies seeking guidance in business transformation. In addition, we also incubate and accelerate our own businesses.
With 20 years of entrepreneurial experience including scaling up businesses to $100 million revenues we emphasise product/market fit as a base for strategic decisions, business planning, product development, go to market and scale-up. We have strong experience in blockchain and cryptocurrencies, supporting companies to conduct a sustainable ICO/STO.
IMPORTANT NOTE
Swiss Innovation Partners does not provide any investment advise.
MORE INFORMATION
For questions and sponsorshop opportunies:
Swiss Innovation Partners AG
+41 58 680 9000 or office@swissinnovations.com