Description


SUMMARY
Join us for the 5th SWISS INNOVATION International Blockchain Community Pitch Night to meet promising international companies.
Our last events have been highly recognised by both presenting companies as well as the audience of entrepreneurs, business leaders and investor.
The event starts with a fireside chat of Daniel Haudenschild, CEO Swisscom Blockchain and Dr. Urs Aebischer, CEO Swiss Innovation Partners on lessons learnt and latest blockchain trends. Then 6-8 international companies will show how they plan to disrupt by discussing a specific business case. A networking reception with wine, beer, soft drinks and apéro riche allow for enough time to connect with like minded people.
PURPOSE OF THIS EVENT
Blockchain is going to radically change the way we make business. One of the first sectors to undergo such changes is banking and insurance. It also has a deep impact on how funds are raised and how securities are managed and traded.
We would like to provide any person - independent whether novice or expert - valuable insights into blockchain driven industry advances and what kind of approaches are are made by different companies. This can create innovative impulses to other industry players.
But most importantly the event provides an opportunity to stay in the loop of a new technology which is advancing in an incredible speed, faster than then Internet ever before. The hype is definetely over - now it's time progressing to sustainability.
WHO SHOULD ATTEND
Entrepreneurs, business leaders, advisors, investors from all areas of tech interested in start-up, scale-up, disruption, business transformation, blockchain, cryptocurrencies and more, in particular:

Talents to find the next big thing to join

Tech companies considering pitching in the future

Startup supporters and Blockchain enthusiasts to meet new companies

Business networkers to find partners opportunities

Business leaders to explore disruptive opportunities

Private investors and business angels, VC's to find quality opportunities

Startups seeking seed, early or mid stage funding: please contact us

ICO' seeking seeking qualified investors: please contact us for advise

Accredited and institutional investors: please call us regarding a separate private event
AGENDA
16:00 Doors Open & Networking
16:45 Opening Welcome & Intros
16:50 Fireside Chat Daniel Haudenschild and Dr. Urs Aebischer
17:30 Company Presentations (5 min each + 4 min Q&A)
19:30 Networking Reception, Drinks, Apéro Riche
22:00 Event Closing
PRESENTING COMPANIES

6-8 companies of a diverse range of industries and stages including concept stage, early stage, growth stage, including pre-revenue and existing revenue.
Following topics will be covered:

Blockchain Cloud System as a Service for Autonomous Cars

Car Marketplace with Cryptocurrency

Social Media Ecosystem and Cryptocurrency for a Government

Flying Cars Taxi Service Operator

Decentralised Social Media Ecosystem

and more ...
If you would like to pitch your company please apply through: https://bit.ly/2rcAYBS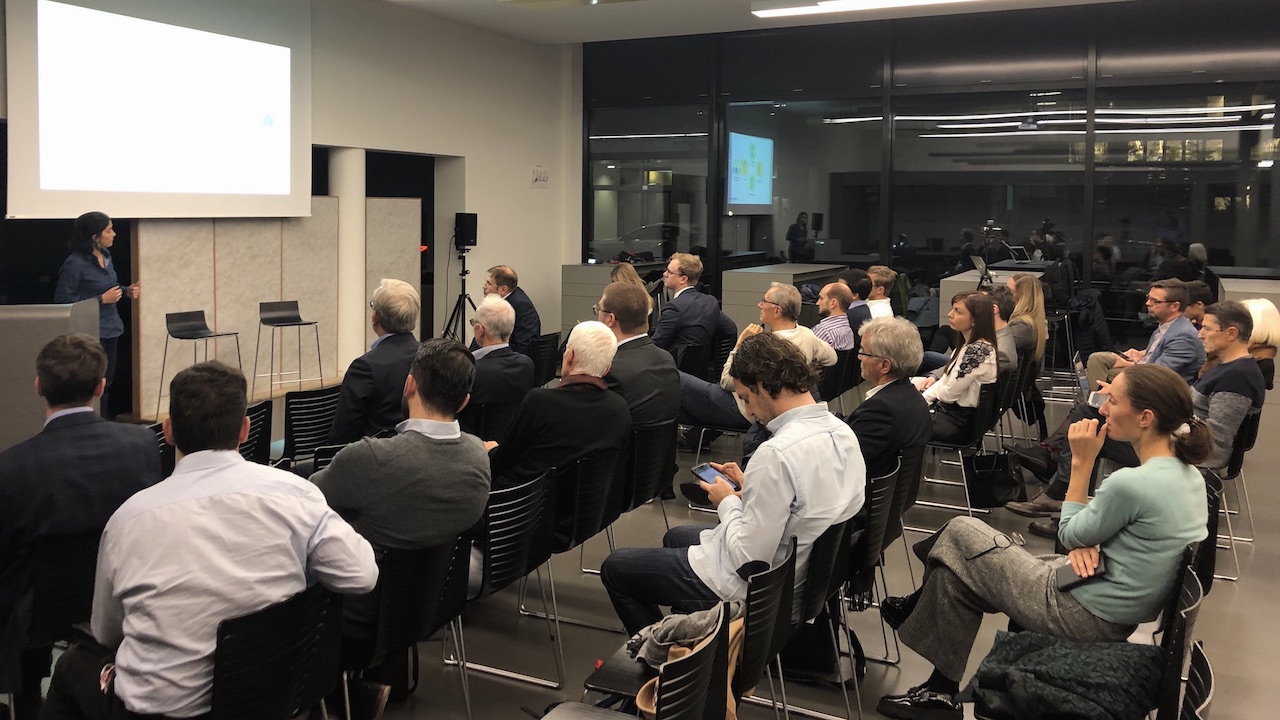 CONTENT OF PRESENTATIONS
1. Problem addressed and solved
2. Product and service, what does it do - what makes it unique
3. Business model and how money is earned
4. Target market and market size and go-to-market strategy
5. Current stage, roadmap, milestones, achiveables
6. Team and experience
7. Investment needed and exit strategy
FIRESIDE CHAT
Daniel Haudenschild Daniel is CEO of Swisscom Blockchain. He comes from more than 20 years of big 4 consulting as partner in EY financial services advisory. He was leading the distributed ledgers technology division at EY Switzerland before he switched to his current role as CEO of Swisscom Blockchain.​ He has a masters degree in Finance and International Business, and he is an expert in large program delivery in global financial services clients. He has a strong background in technology enabled transformation. ​
Dr. Urs Aebischer is a serial digital entrepreneur, innovator and investor. He believes that Blockchain will have a larger impact on the society than Internet, since it will radically change the way we currently do business. He has been keynote speaker in Africa, USA and Brazil where he promotes Blockchain and entrepreneurship. Urs has a PhD in physics from ETH, he started his career as management consultant with St. Gallen Consulting Group before he co-founded his first start-up in Berlin in Internet-Telephony (VoIP) which after a merger became a unicorn in 2000.


NETWORKING RECEPTION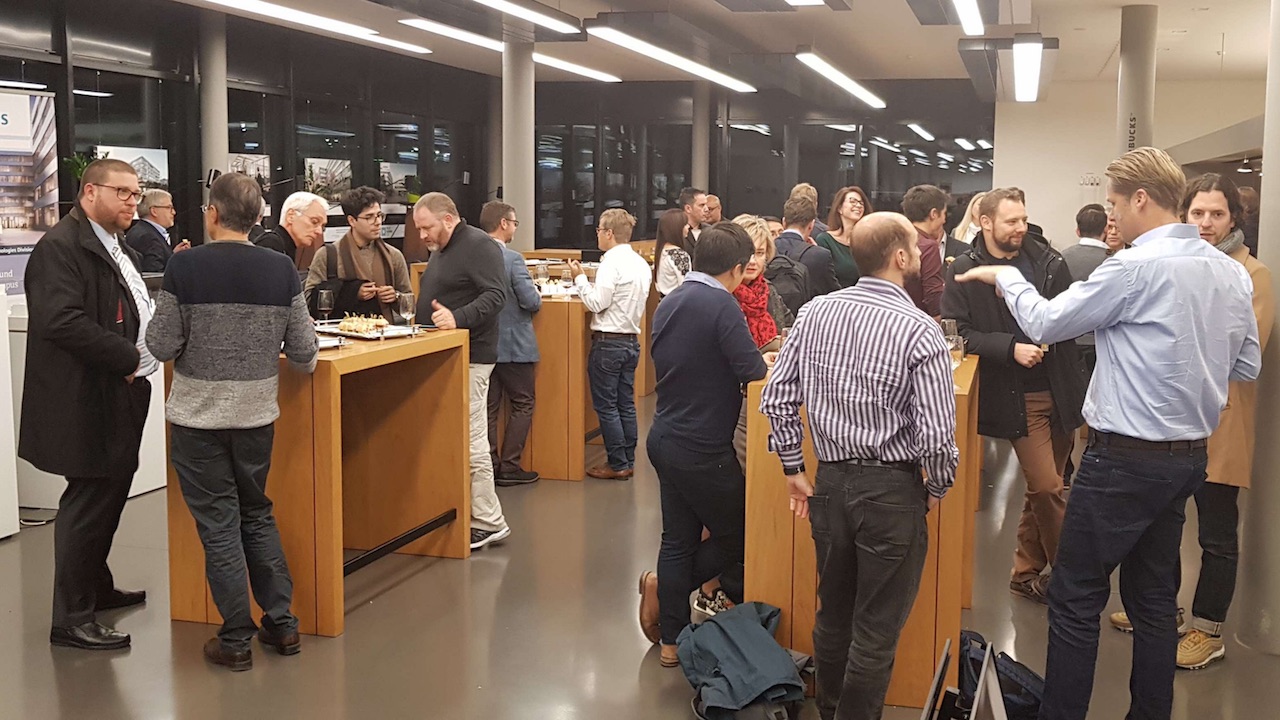 SPONSORS


PITCHING OPPORTUNITY
If you would like to pitch your company please apply through: https://bit.ly/2rcAYBS



MORE INFORMATION
For questions or sponsorshop opportunies:
Swiss Innovation Partners AG
+41 58 680 9000 or office@swissinnovations.com