Discover the 5 most common myths about health and find out how you can improve your diet and lifestyle habits.
About this event
What are your eating habits? Do you prefer raw or cooked food? Do you start your day with a smoothie, and is it even good for you? 🤔👇🏼
In this free webinar, we will talk about the 5 most common health myths and bust them open for you with the help of Ayurvedic science.
Ayurveda - the Holistic Science of Healing 🌿
Nowadays we are surrounded by information from a wide variety of sources, with the internet being the main one. It is easy to get lost among all the 'facts' that are provided from many different sources.
Our Ayurvedic expert, Vaidya Rakesh Zope, will give you an insight into the way Ayurveda sees the body-mind complex, having in mind that we are all unique and that our health often relies on different self-care. That being said, there are common misconceptions about food, treatment and diagnosis of our physical and mental state.
Vaidya Rakesh will give you guidelines on these topics, relying on an authentic source of information, an ancient holistic medical system: Ayurveda.
Join this FREE webinar to:
Connect with like-minded people
Learn more about yourself
Find inspiration for a natural and holistic lifestyle
Get help overcoming obstacles
Note down some practical knowledge and tools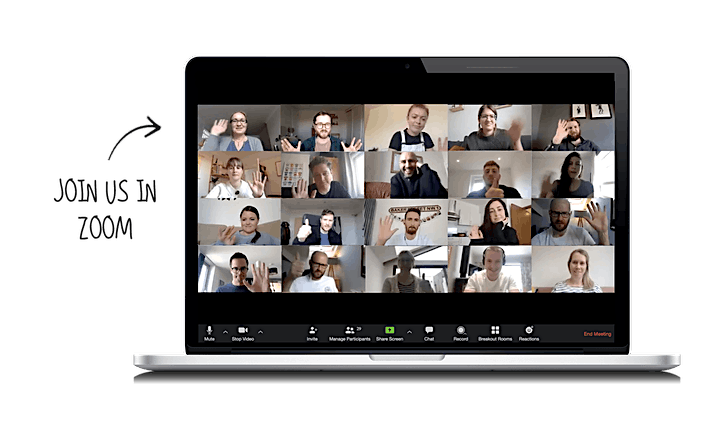 Individual Approach
We are all unique as human beings and therefore we need different approaches in treating our bodies and minds. Ayurveda, considering the holistic body-mind complex, can teach us about our own unique constitution and give us tailor-made guidelines on how to manage our state of being. Ayurveda is focused on finding and treating the root cause of any disturbance or disease, and it includes diet and lifestyle in its assessment.
Should you really go on a low-carb diet, or can you actually be healthy and maintain good body weight while still taking in carbs? 🥐😲
Find out all this and more by joining the webinar and get tips on how to improve your daily eating habits, without feeling overwhelmed, or even worse - hungry!
This FREE webinar will take place in two parts:
Part 1: Tuesday, 20 July 2021, at 7 PM CEST.
Part 2: Tuesday, 27 July 2021, at 7 PM CEST.
This webinar has something for both beginners as well as experienced Ayurveda practitioners, no matter what your experience level may be! It will provide insights into how these practices can be successfully implemented in the comfort of your own home.
This is not a recorded webinar - it's an interactive experience where you can ask questions and get clarity on relevant topics. We're here to guide you on this holistic health journey!
Sign up for free! ✅ 🆓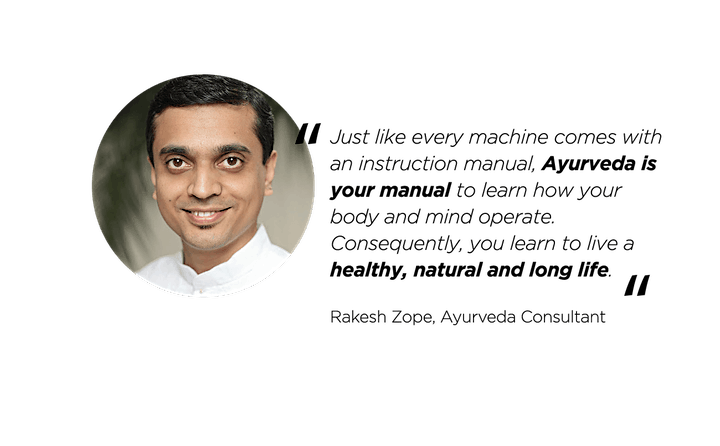 About Mr Rakesh Zope, Ayurveda Health Consultant
Mr Rakesh Zope has acquired a postgraduate degree in Dravyaguna (Ayurvedic Herbology) and a Bachelor of Ayurvedic Medicine & Surgery degree, both from Rajiv Gandhi University of Health Sciences - Bangalore, India. He has expertise in ancient Ayurvedic techniques like Naadi Pariksha (pulse consultation) and Marma treatment.
Organizer of 5 Health Myths Busted from an Ayurvedic Perspective (Part 1 & Part 2)
Over 35 years ago, our team had a vision to share an ecosystem of health & wellness with the world. Today, after decades of research & development in combining today's modern science with the ancient science of Ayurveda, we are proud to have grown into a global health & wellness company.