Description
Ticketcategories
Main Area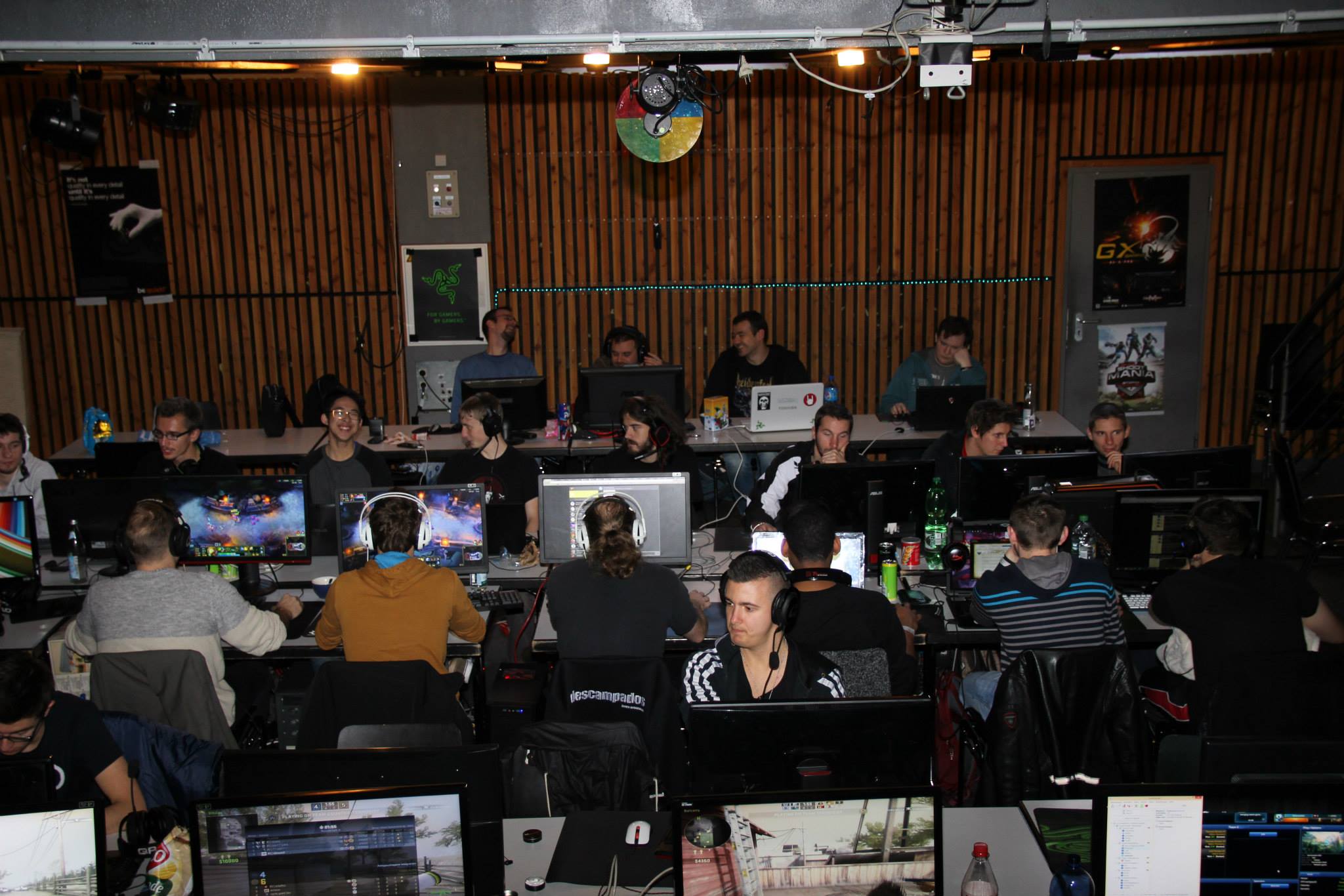 The Main Area is in the main building and as such it is in the middle of everything! The event organizers will be right next to you and the kiosk is not very far. This area is made up of 6 rows of tables on one floor seating up to 56 gamers.
We recommend this area for small groups as it is easy to access. This is also where the Under-18 area is, this area must be chosen by all teams that have at least one player under the age of 18, and all players of said team must buy a U-18 ticket, even if they are over the age of 18.

Empore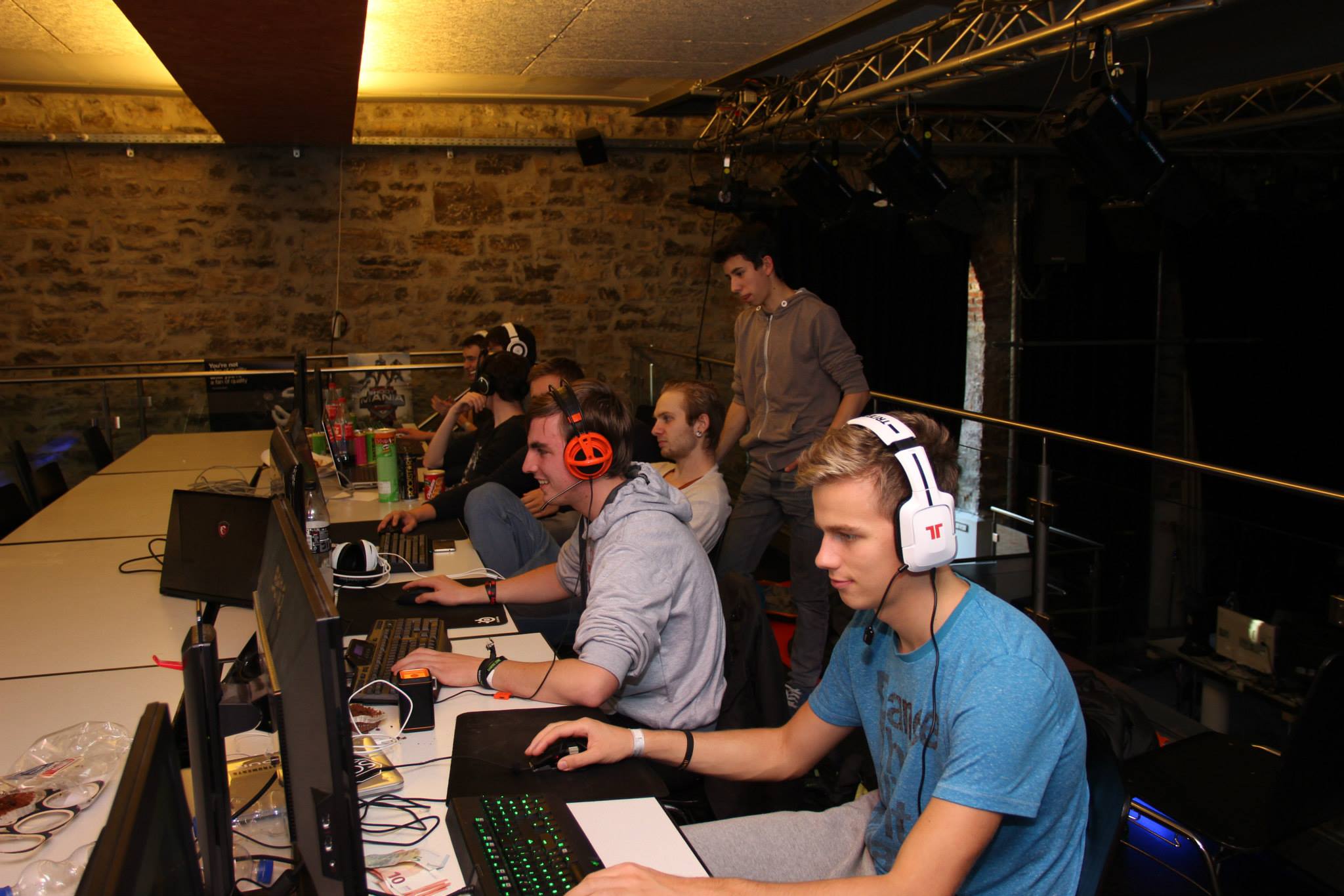 The Mezzanine is the heart of the Main Area, up above the commotion it offers a great view of the Main Area and the stage. The kiosk is right next to you so you can take a break at any time! With only 20 seats, this is the most exclusive area.
We recommend this area for small groups who place value in outline and exclusiveness.

Team Area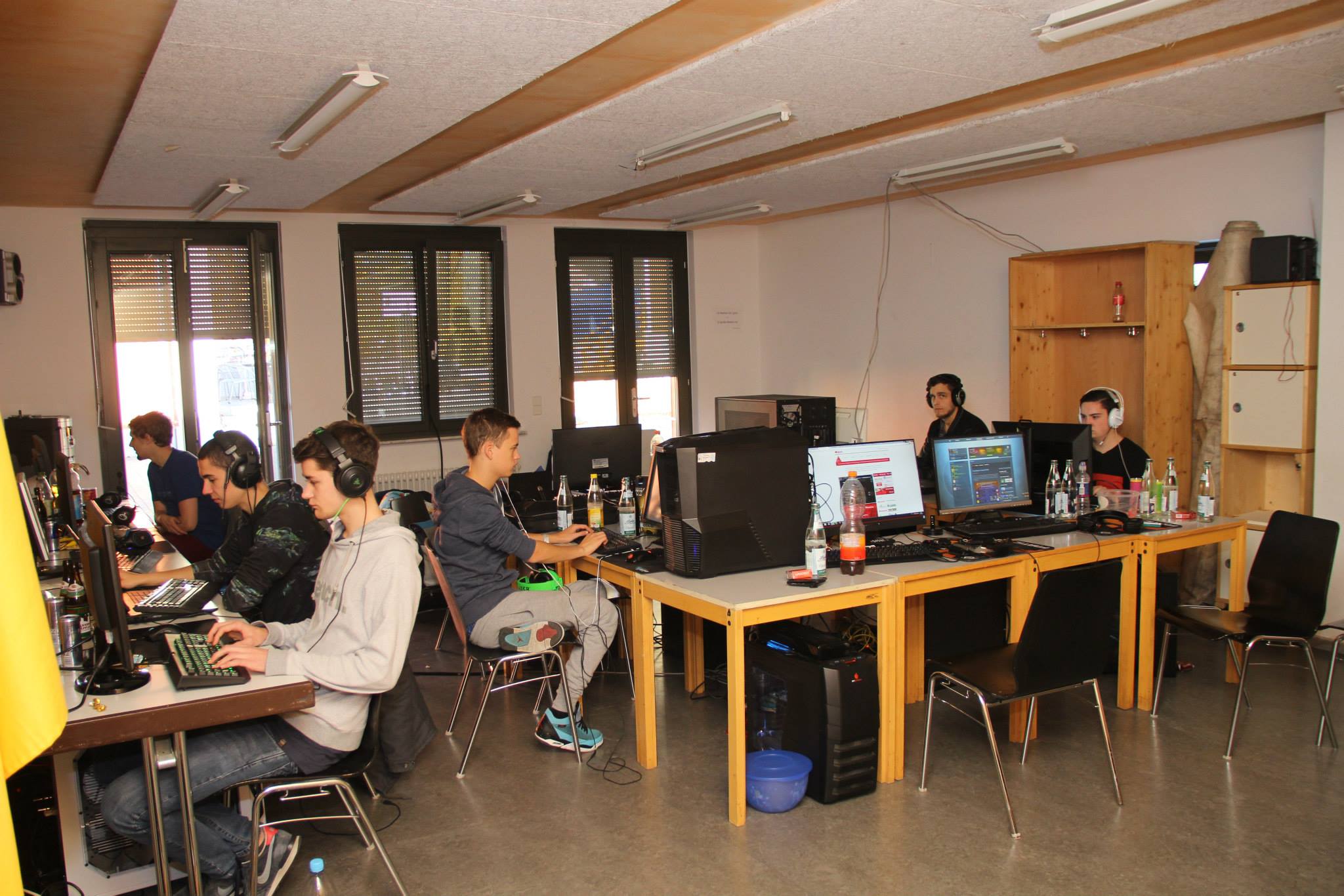 The Team Area is the center of the competition. Here you will find another 35 seats split up into 5 rooms: 2 containing 10 seats each and the other 2 with 5 seats each.
We recommend this area for Teams that want to concentrate 100% on winning.

Once you've decided which ticket you want, there will be a few more questions that you will be guided through while ordering. First you must decide if you want to participate in the Tri-National Championship and in which group you want to start. This makes it possible to start together with your team. The next question concerns the actual tournament. You must decide in which tournament you want to compete. This year each team may only compete in one tournament. You can find our thoughts on this and the advantages in our Tournament News.

Just like last year, you can reserve a bed in a dorm, only this year it won't be in the form of a VIP ticket, but rather as an extra fee. You can do this while ordering your ticket and choose your room immediately, which can guarantee being in a room with your teammates in case you do not order together.