Description
The ICPA is an international conference on the development of postal automation. The focus of the conference includes parcel processing, robotics, automation, international products, analytics, and innovative operations.
This event is an excellent opportunity to follow the most recent developments in the industry.
It is also a unique, worldwide platform for sharing experience and discussing methods with postal experts. Join us in Frankfurt in May 2018!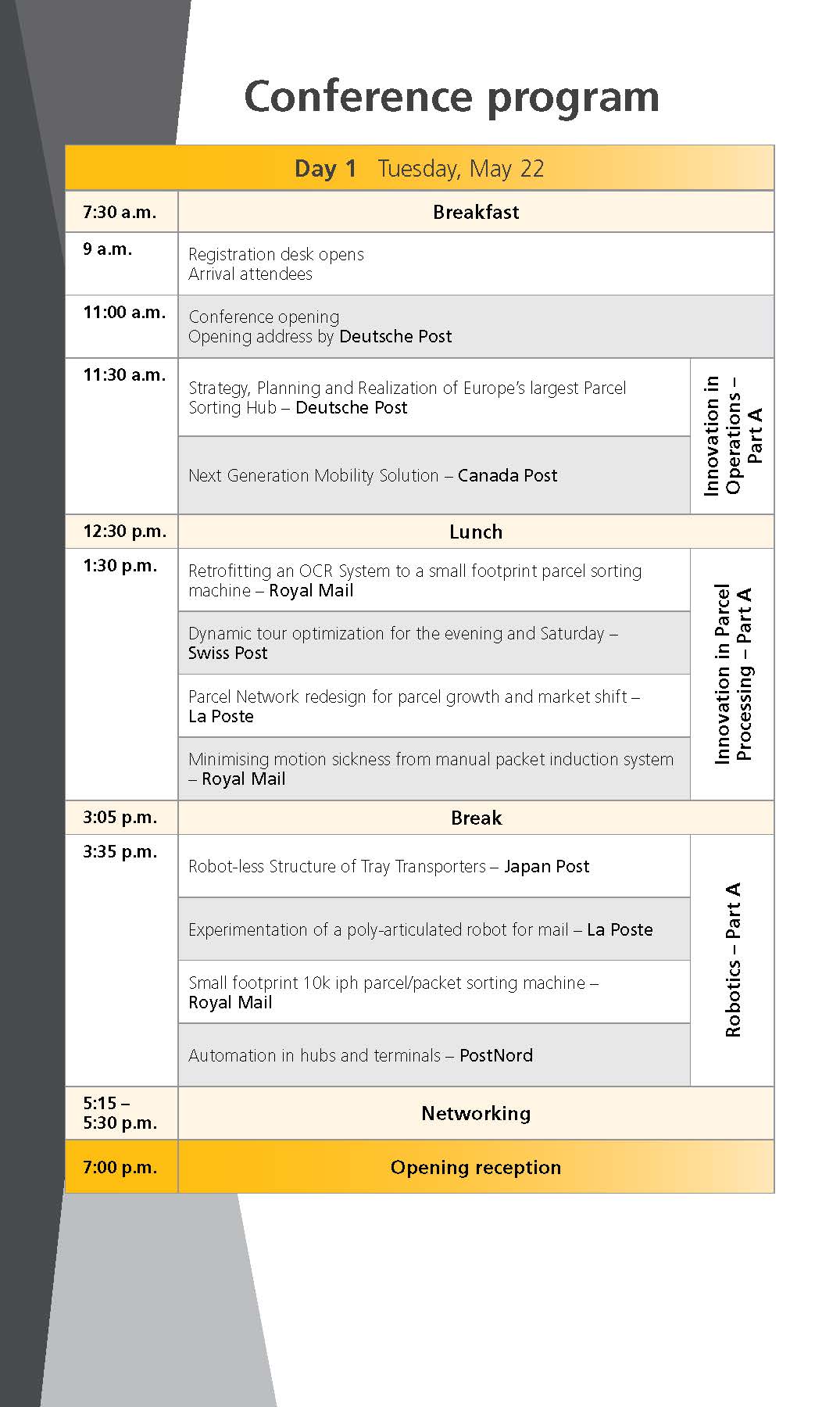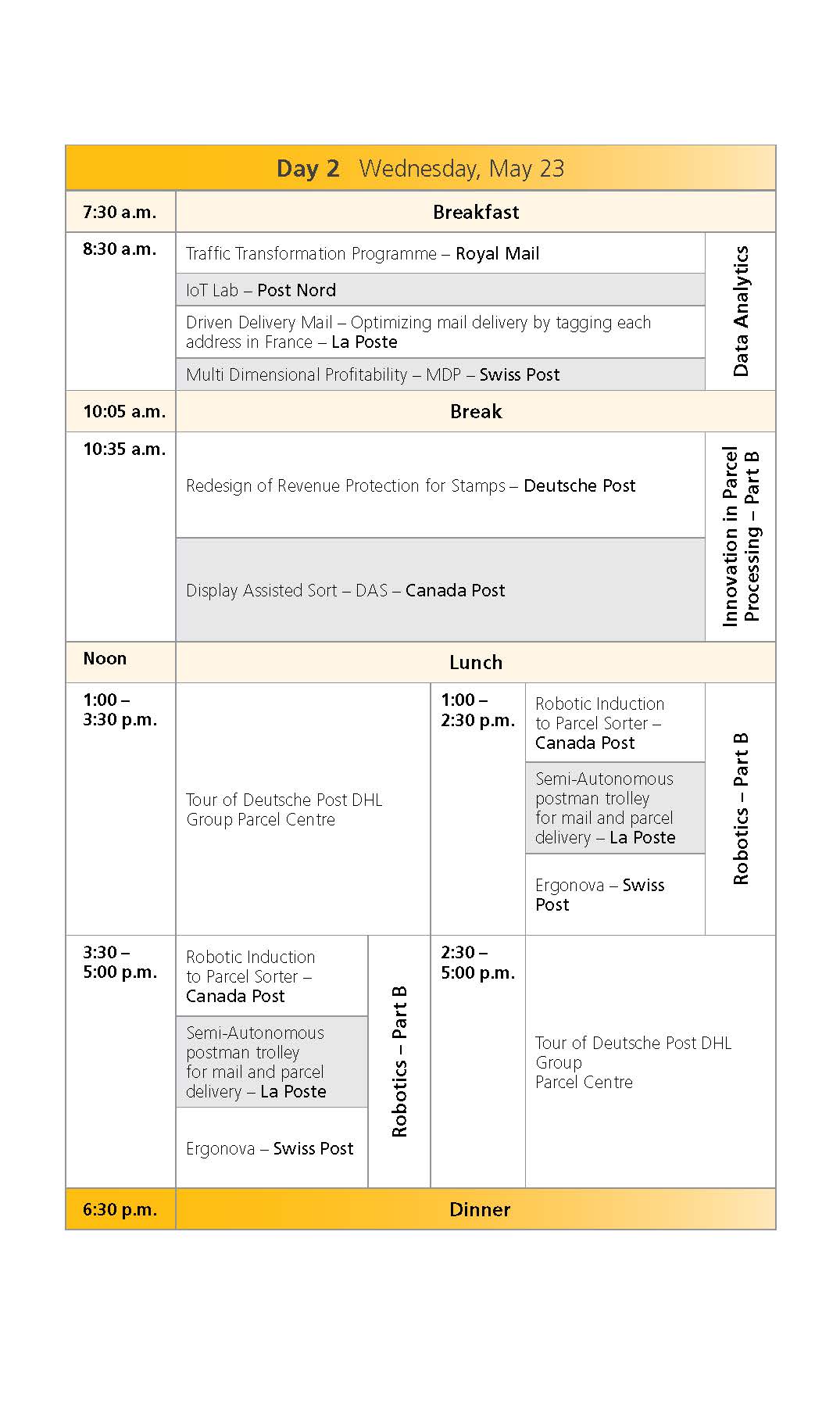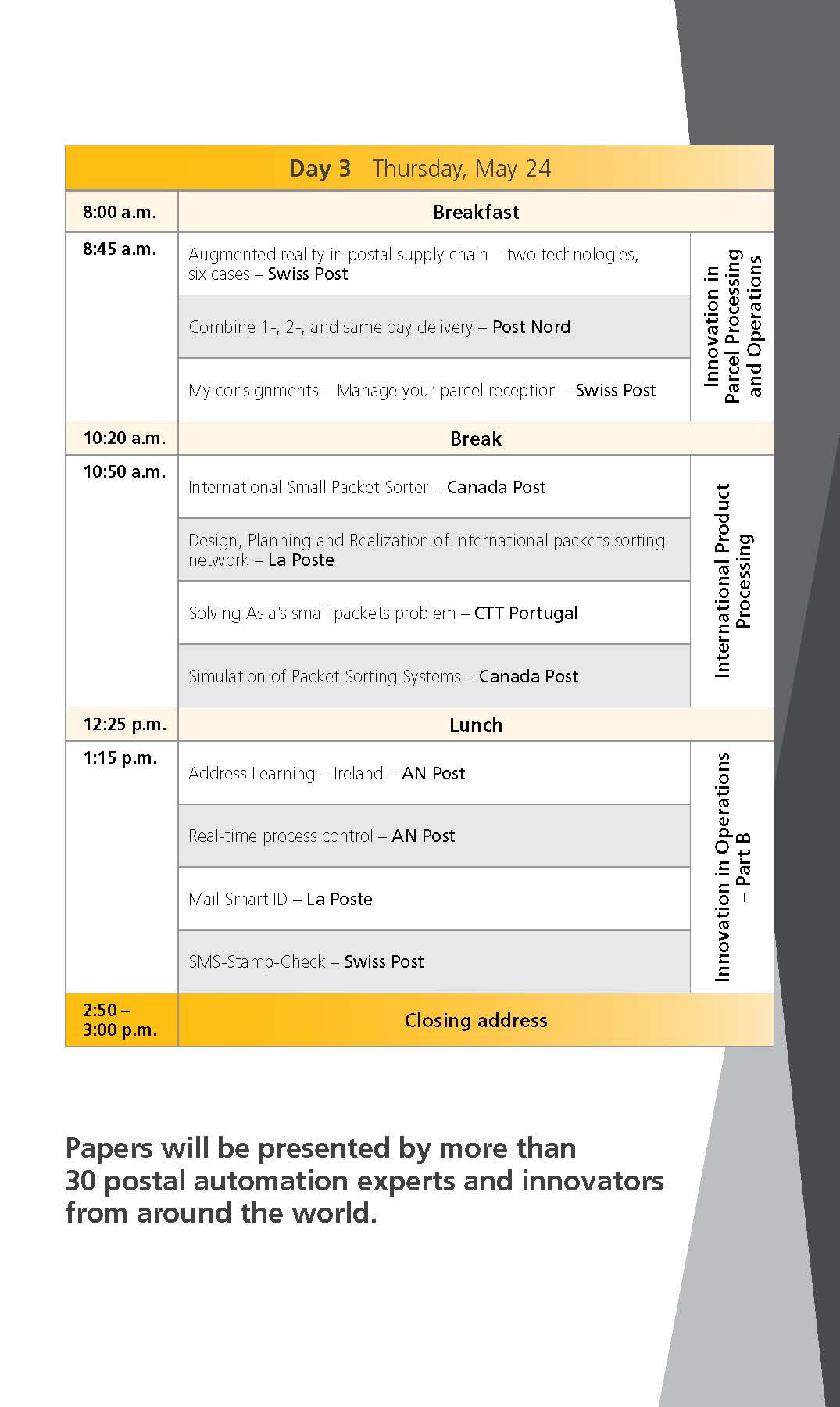 Please find the ICPA 2018 brochure and program attached.
Contact us at info@icpa2018.com for more information.
---
Thank you to the members of the steering committee: