Sales Have Ended
Ticket sales have ended
The invoice is sent by email only. Please print it for your further handling. Please save paper and do not print your e-ticket. You will receive your name badge on-site. It will serve you as your ticket. Please find detailed information here: http://neue-energiewelt.de/en/forum-new-energy-world/program-2016/ We would appreciate tweets with the hashtag #ForumSPX, this will be included in the Twitter timeline at http://neue-energiewelt.de/en/forum-new-energy-world/general-conferences-information/ and in the app pin board. If you have any questions about your registration, invoice, or, if you would like to transfer your participation to another person, please get in touch to this e-mail: conf-registration@neue-energiewelt.de
Sales Have Ended
Ticket sales have ended
The invoice is sent by email only. Please print it for your further handling. Please save paper and do not print your e-ticket. You will receive your name badge on-site. It will serve you as your ticket. Please find detailed information here: http://neue-energiewelt.de/en/forum-new-energy-world/program-2016/ We would appreciate tweets with the hashtag #ForumSPX, this will be included in the Twitter timeline at http://neue-energiewelt.de/en/forum-new-energy-world/general-conferences-information/ and in the app pin board. If you have any questions about your registration, invoice, or, if you would like to transfer your participation to another person, please get in touch to this e-mail: conf-registration@neue-energiewelt.de
Description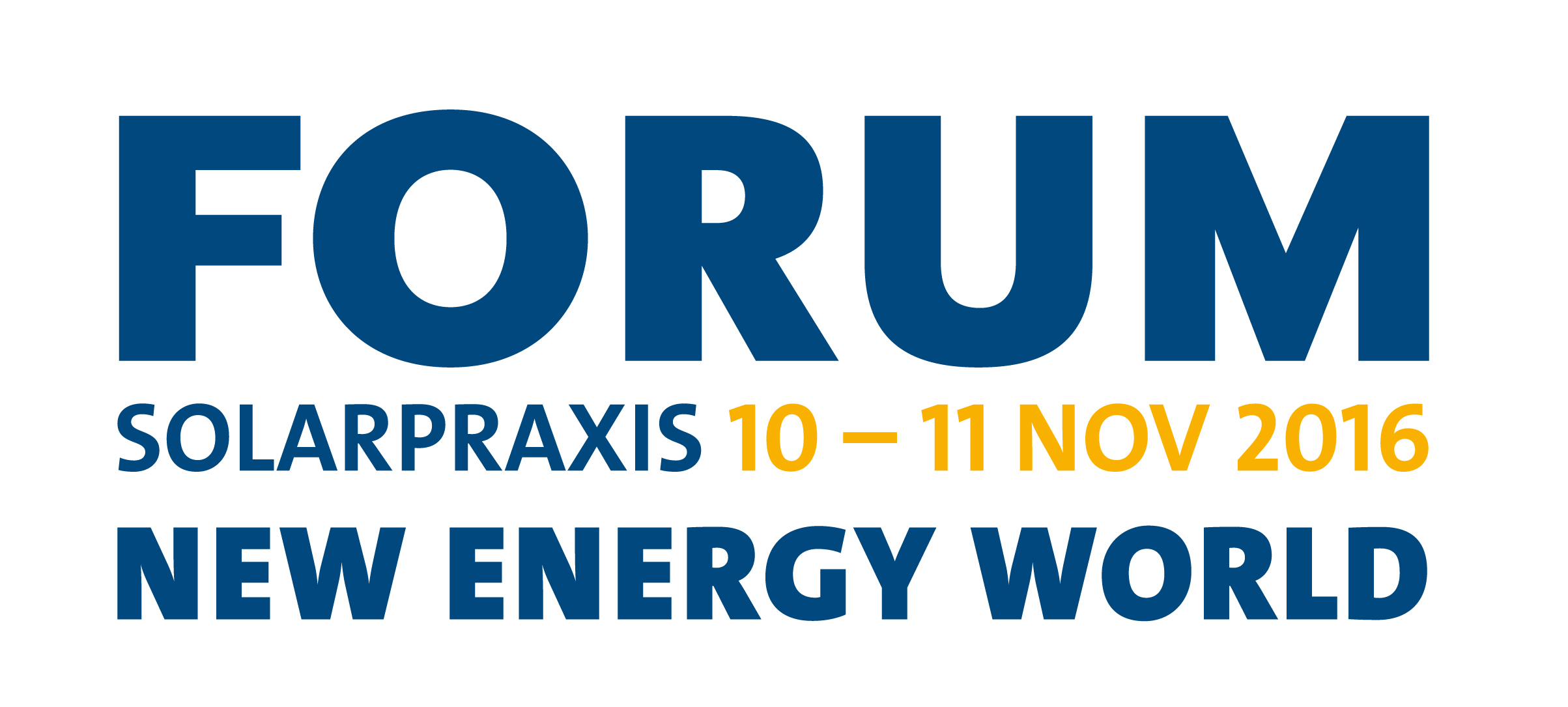 Being the longest running, most influential solar business conference in Germany for the past 17 years, Forum Solarpraxis is an annual platform for C-level executives. Representatives from companies active in project development, financing, distribution, installation and the utility sector come together at the event to network, discuss and learn more about the latest trends, business models and investment drivers in Germany, Europe and other key PV markets.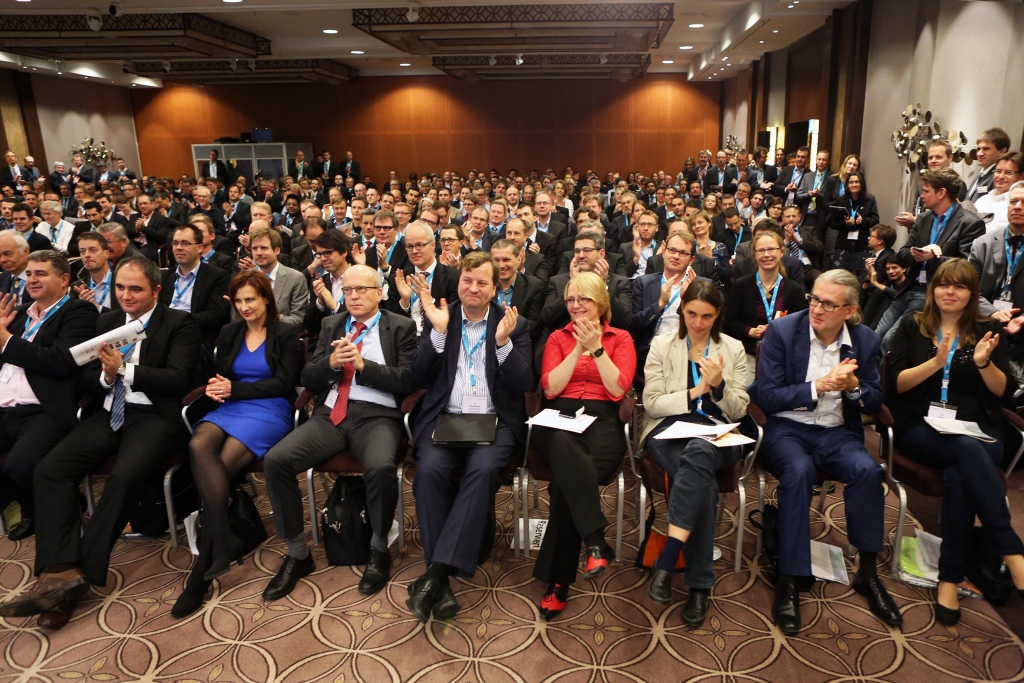 5 Top reasons to attend
Access, meet and do business with 700+ C-level executives from across the entire PV value chain

Hear over 50 speeches and discussion panels from over 90 speakers, panelists and moderators from major PV companies active in manufacturing, finance, project development and the energy market overall

Tap into and benefit from the massive experience of the German market from experts in various industry segments

Meet and network with key players in the German market and use our specialized matchmaking and speed dating tools and side events

Adopt proven strategies and innovations on cost-effective operations and management of power plants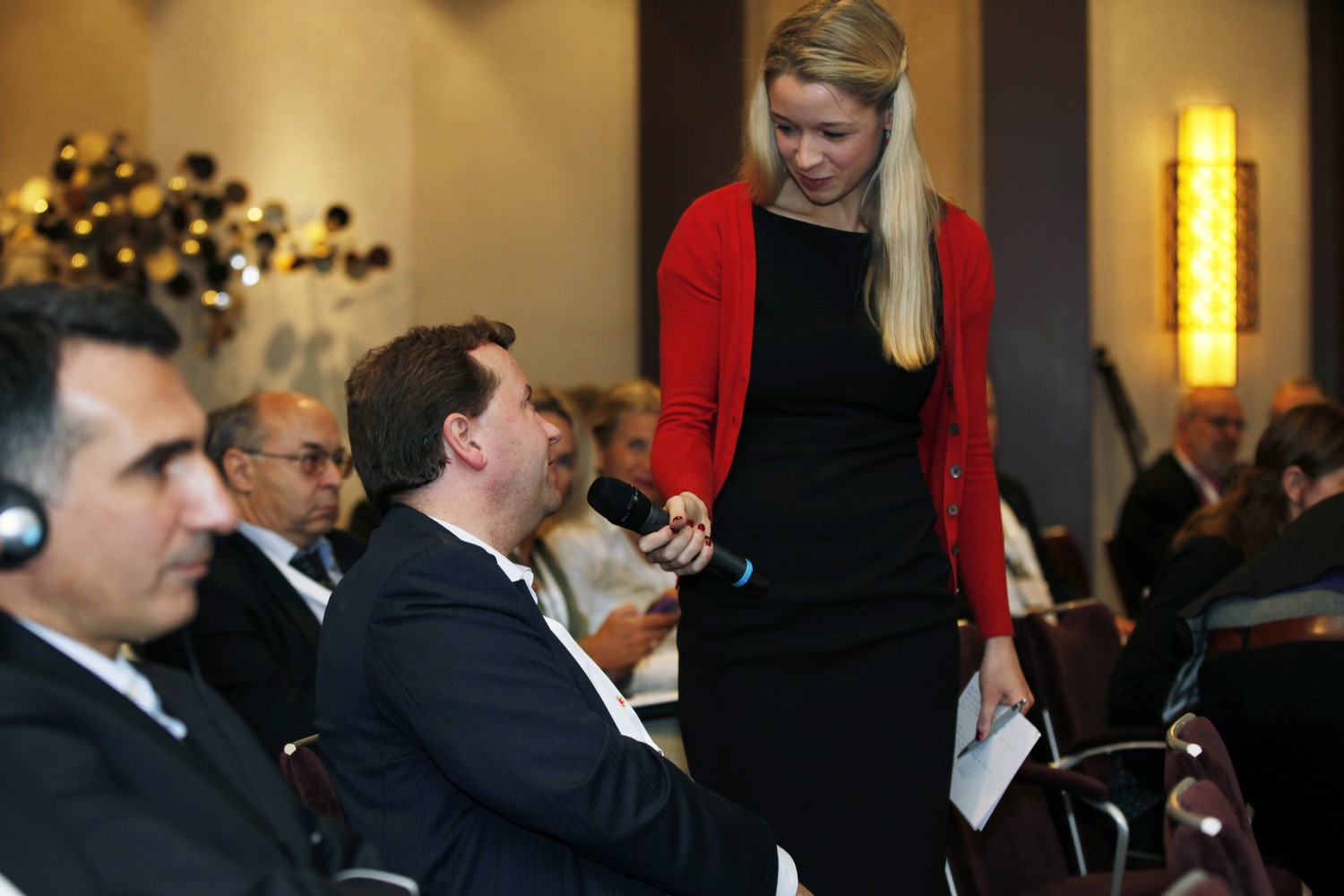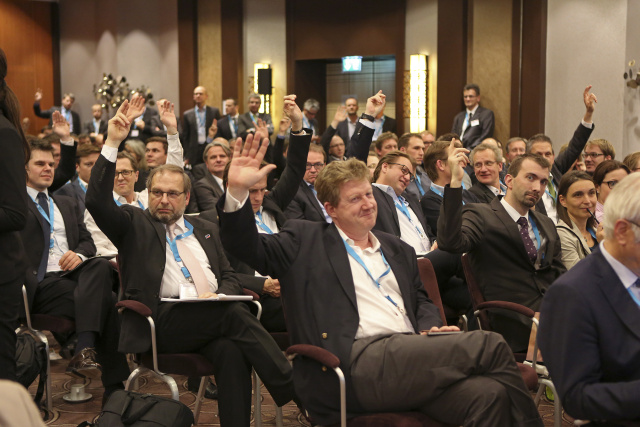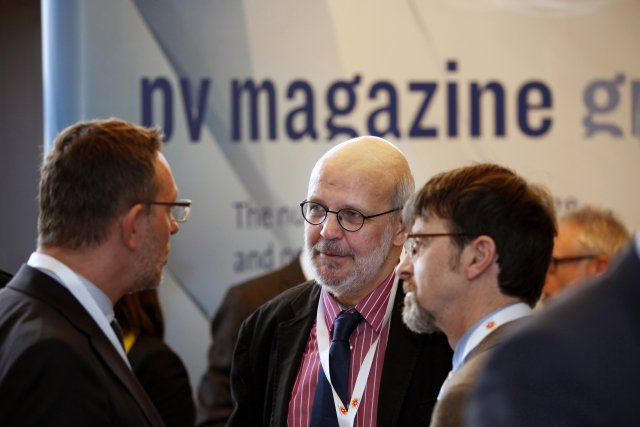 FAQs
What is the conference language?
German and English.



Who will I meet?
C-level executives active in the following industries:
Module and cell manufacturers, producers of inverters and BOS components

Project developers/project planners, system integrators

Planners, architects, designers, contractors, installers, engineering and construction companies (EPCs)

Energy suppliers, utilities, public utilities, network operators

Banks, investors, analysts, private investors

Wholesalers, Brokers, Attorneys, Insurance Companies

R&D Institutes

Governmental Bodies, Trade Associations, Media Representatives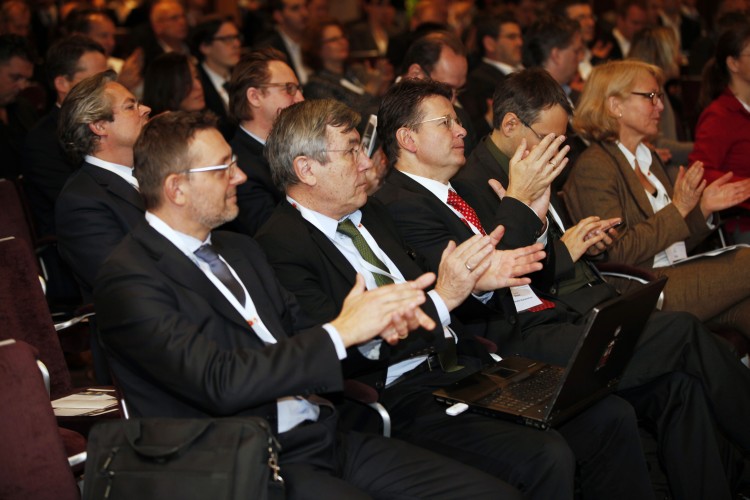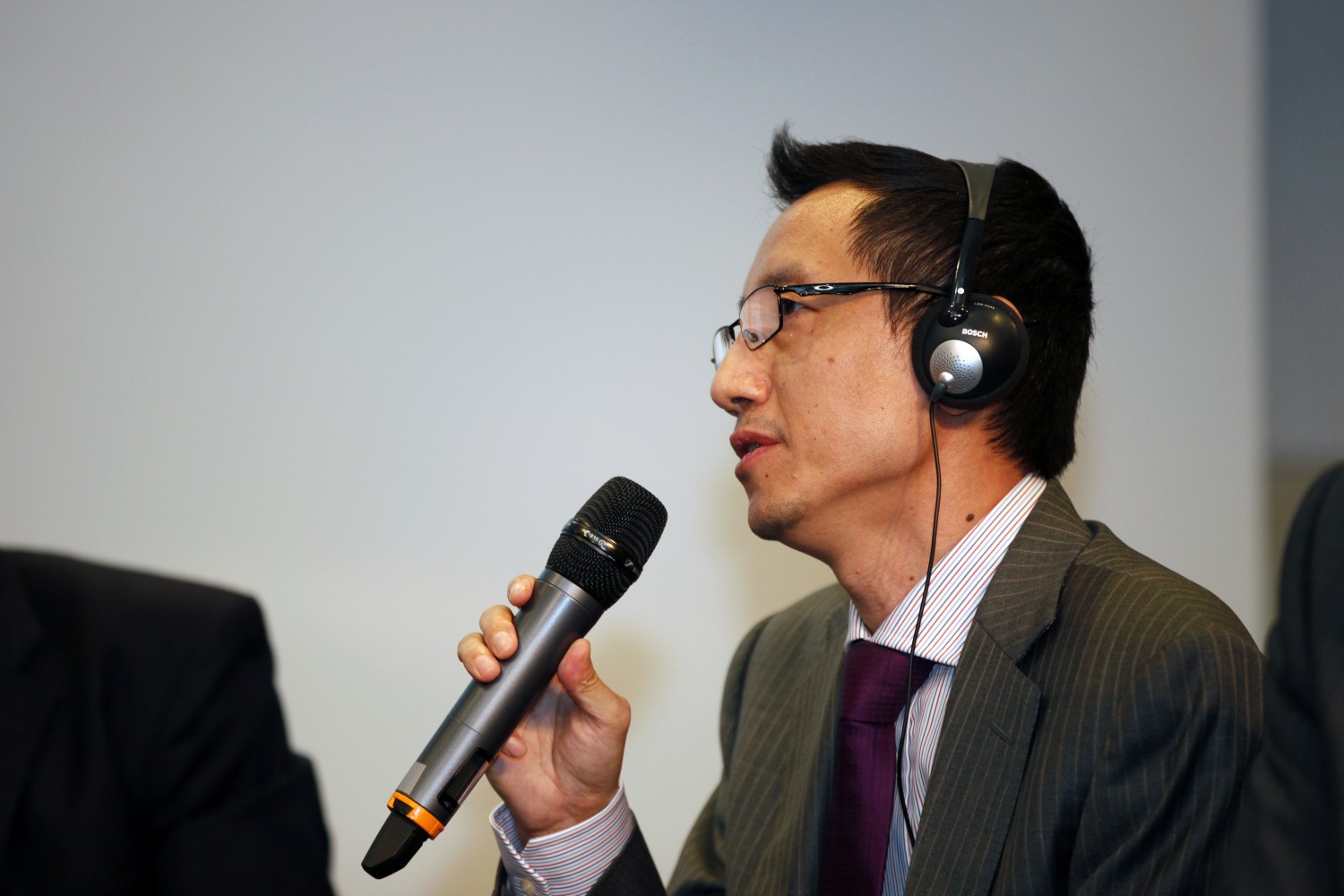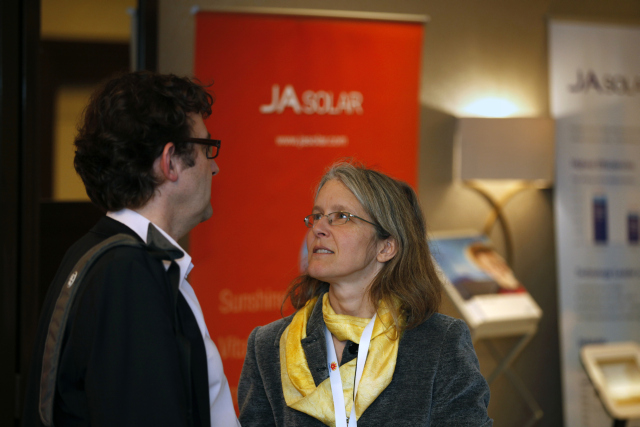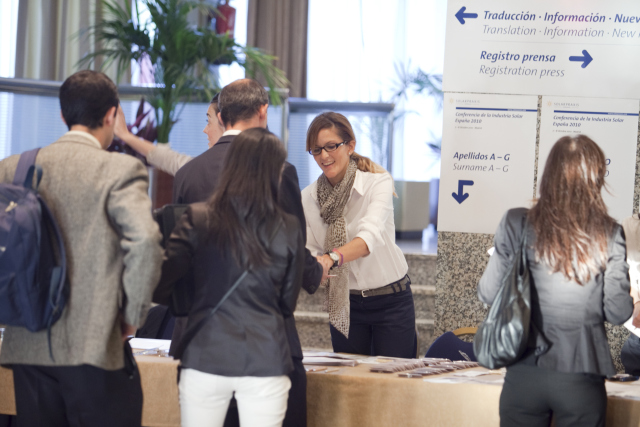 More room for generating business contacts and networks and for exchanges and indivdiual questions
The most important decision makers of the solar industry meet at the Forum Solarpraxis. Get the in touch with them easily before the conference starts using the conference's app business matchmaking tool. Participate actively in the program, provide your input and ideas to the audience during interactive discussions and workshops. Take part in the business speed dating and meet numerous international high-level leads in shortest time.
Will I have to present an ID when checking in?
Yes, please show your ID or business card. This makes the check-in easier and quicker.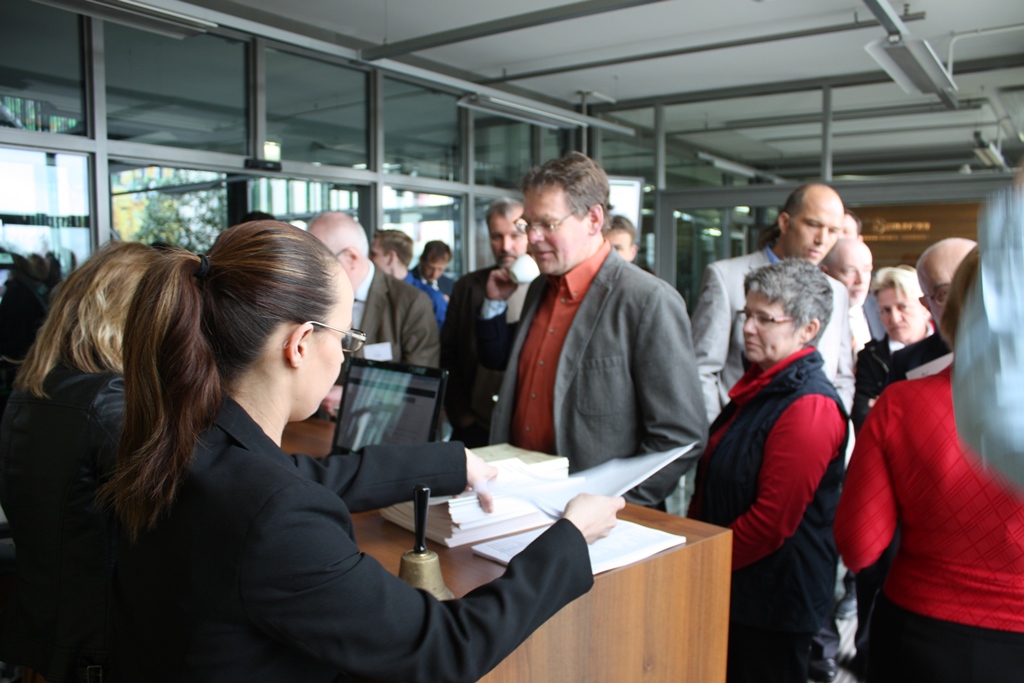 How can I get in touch with the organizer in case of any questions I might have?
Please call +49-30-726 296-300 or send an email to conferences@neue-energiewelt.de

May I give my ticket to a colleague in case I would not be able to come?
Yes. Please inform us in advance so that we can make sure to issue the correct name badge.
Shall I bring my printed ticket?
Yes. Please bring your ticket and present it at the check-in.

Can I get my money back in case I would not be able to come?

If you would not find a colleague to give him or her your ticket, please let us know. Up to six week before the event we will refund the ticket less a fee of 20%. Six weeks or less before the event, a refund will not be possible.