1:1-mentoring program Leading with Agility (ICP-LEA by ICAgile)
"Leading with Agility " as 1:1-Mentoring-Program! Lern Agile Leadership in individual conversations with your leadership coach! Apply now!
About this event
Overview:
The term and the notion of leadership hast changed. In our current complex and learning environment, a directive leadership style no longer leads to the desired outcomes and success. These invironments require a paradigm and mindset change for leadership, as well as a different understanding of effective leadership.
This mentoring program focusses on leaders who want to apply an adaptive and agile leadership style and want to learn more about how to lead with agility. Participants learn to be agile and to build a work environment that agility can prosper.
Who should attend:
This program focusses on these groups:
experienced and aspiring leaders in the organization
leaders who want to drive the agile transformation in their organization
leaders who want to use agility to lead their employees and teams
Topics:
What does "agility" mean in business wide context?
Which change needs to be driven?
What is my agile leadership style?
Leading myself with agility
Motivated people, trust and supporting environment
Teams as complex systems: optimal team composition, understanding and leading teams dynamics
Agility in relevant conversations
Driving the change in your agile organization
Agile scaling frameworks
own topics and challenges: all learning topics with be learned and reflected in the context of the own work context
Format
This is a 1:1-Mentoring-Program, that consists of a Kickoff-Call, 12 Mentoring-Sessions and a Feedback-Call, 14 sessions in total. Dates and times are aligned individually, typically weekly.
Trainer and Coach
Your Coach for this mentoring-program is Anja Stiedl.
She is an Agile Coach with longterm experience in Agile Transforation and Leadership Coaching. For ICAgile she is accredited trainer for "Leading with Agility", "Agile People Development", "Agile Team Facilitator", and "Agile Team Coach".
Since 2019, Anja Stiedl is conducting individual and group mentoring programs, many of them for advanced Scrum Masters and Product Owners, up to the level of "Certified Agile Coach" of Scrum Alliance. She serves the Agile community as Reviewer in the CTC review team.
Certificate
This program leads to the certificate ICP-LEA "Leading with Agility" by ICAgile.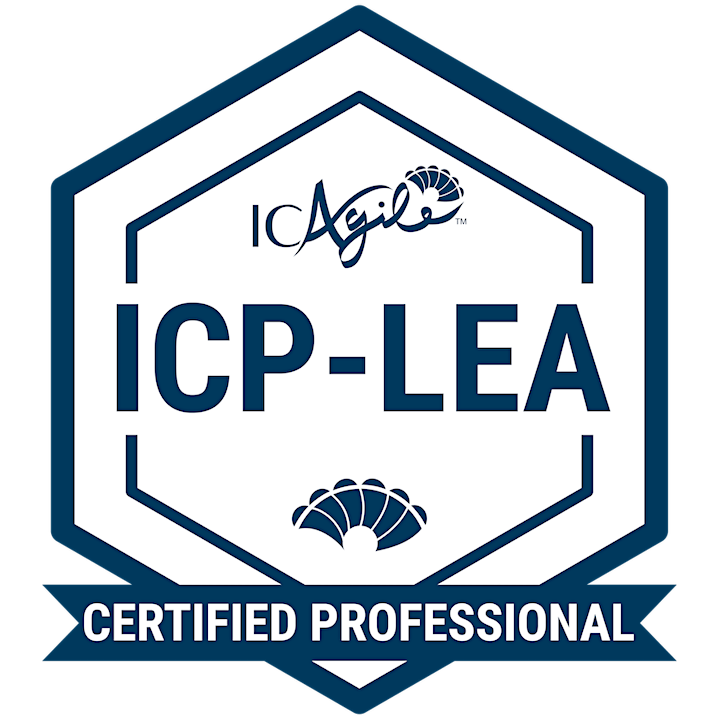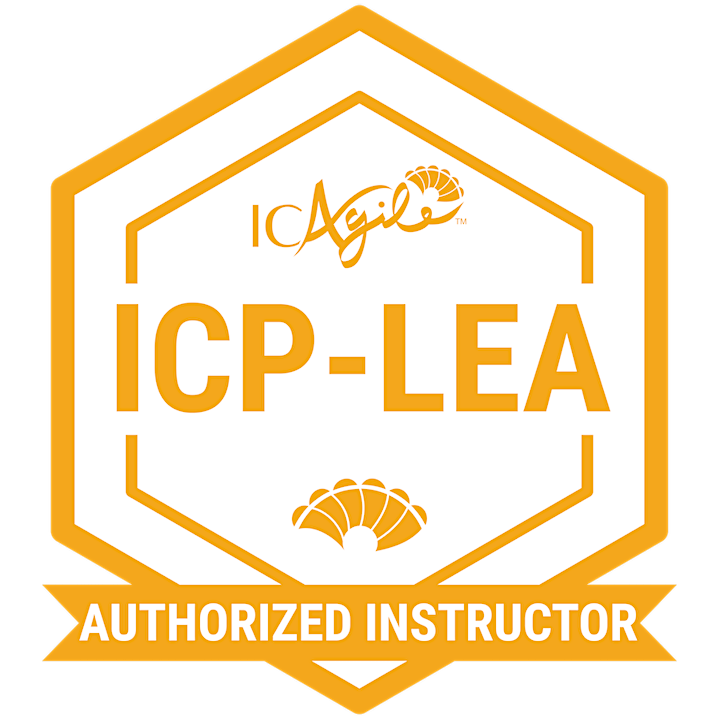 Organizer of 1:1-mentoring program Leading with Agility (ICP-LEA by ICAgile)