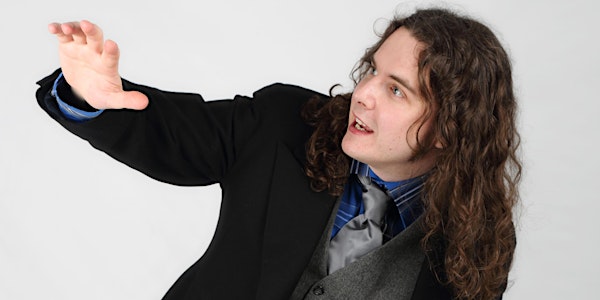 1001 Nacht zu Hause - 1001 Nights at Home 8: with Tim Ralphs (UK)
Berlin Storytelling Night on Zoom. Special Guest Tim Ralphs and afterwards Open Stage
Refund Policy
Contact the organiser to request a refund.
About this event
ENGLISH BELOW
Einmal im Monat findet in Berlin die Erzählbühne statt. Dort präsentieren renommierte Storyteller Erzählkunst vom Feinsten und es gibt eine offene Bühne, wo das Publikum frei erzählen kann. Die Erzählbühne ist eine Veranstaltung von Erzählkunst e.V. , dem Verein zur Förderung des freien, mündlichen Erzählens.
Wegen der Corona-Pandemie kann die Erzählbühne nicht wie gewohnt stattfinden. Aber gar nicht erzählen geht gar nicht! Den Hauptteil des Abends gestaltet Storyteller Tim Ralphs. Sein Auftritt findet in englischer Sprache statt. Im Anschluss gibt es eine offene Erzählbühne. Da kann selbstverständlich wieder deutsch gesprochen werden, aber auch dieser Teil des Abends wird möglicherweise mehrsprachig ablaufen, da wir auch einige Gäste aus Großbritannien erwarten können.
Mehr über Tim weiter unten in Englisch und hier.
--------------
Once a month the storytelling stage Erzählbühne takes place in Berlin. Renowned artists present storytelling at its best. And the audience gets to tell its stories on an open stage afterwards.
Because of the pandemic we cannot host the event live as usual. But no storytelling is no option either! So we'll have Tim Ralphs telling us stories of
marvel, magic and mystery
Tim Ralphs has been telling traditional tales since he started his first storytelling club in his school library as a teenager. A child of the UK storytelling revival, he gathers inspiration from the ongoing relevance of ancient stories to contemporary life. His work has led him everywhere from festivals in India, Belgium and his native UK to helping vulnerable teenagers in Colombia share their stories. Tim Ralphs strives to endlessly innovate whilst sinking his roots deeper down.
In February he brings us a collection of stories he's picked up on his travels, all of them wondertales - folk stories of marvel, magic and mystery. Come with us on a journey through the unreal, haunting and yet strangely familiar world of these traditional stories. A world where animals talk, things come alive and the difference between right & wrong is not always obvious. Come let Tim enchant you with his words!
More about Tim Ralphs here.
The Erzählbühne is run by the german association for Storytelling Erzählkunst e.V..
Photo: Dave Chang.